A Barbour Jacket Story with Naomi Wilson and Johnny Sands
SPRING SUMMER 2021
The Barbour Way of Life is unique to everyone, and our wax jackets create memories built to last.
To celebrate the Barbour Way of Life as we move into a new season, we spoke Johnny Sands and Naomi Wilson, to hear all about their passions, the simple pleasures, and what the Barbour Way of Life means to them.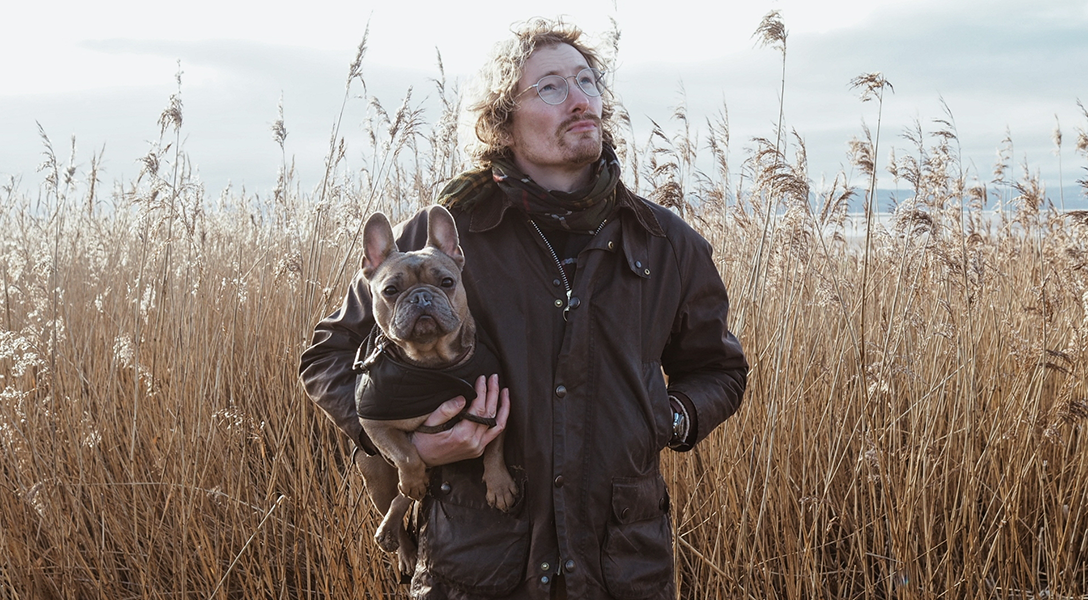 The Barbour Way of Life - Their Jacket, Their Story
Naomi
The people that I associate with my Barbour jacket would be my parents. They bought their Barbour coats from the North Shields factory when we lived in Newcastle. They were the only coats recommended. Everyone wore them because they were the one coat that kept out the wind, rain and snow. I was only two, and after that, nearly every memory of my mum out on a walk has her wearing her trusty Barbour. I still see her, collar up, walking through the New Forest, hands in pockets, talking to friends on a Sunday stroll. I can still feel the waxy hugs and that Barbour smell.
Years later, that coat was passed on to me. I had it sent off, repaired and relaxed, and I started my own adventures with it. It was the only coat that comfortably fitted my baby bump when I was pregnant with our daughter. Whilst I now have a Barbour of my own, mum's coat is hanging up, waiting to go to my daughter when she's ready to have her own adventures.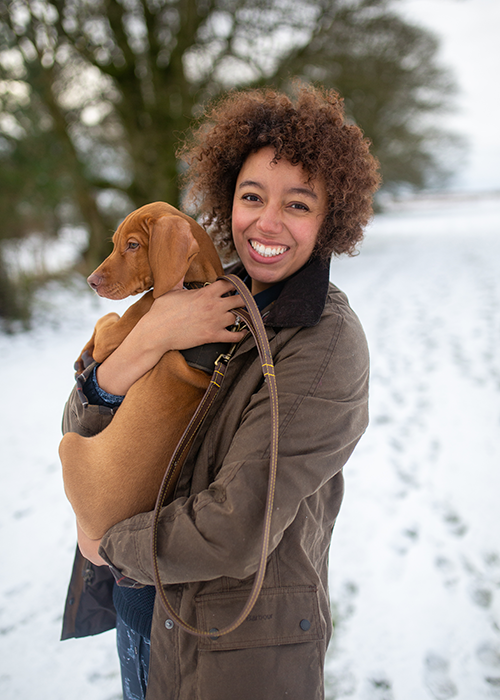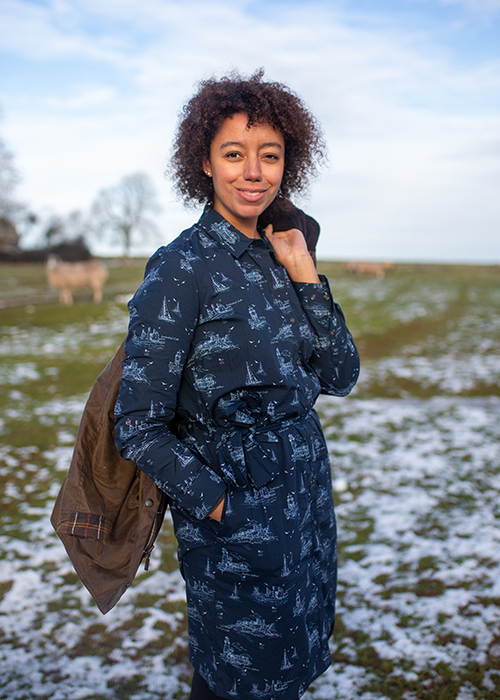 Johnny
My Barbour jacket was bought for me by my wife from a vintage shop in Paris. It was my birthday, so it was a memorable experience in a fabulous place to buy a Barbour jacket! Due to the timeless nature of the jacket, it had a special feeling and a story to tell. I love them worn in. They mould to you and become your story. This one was a little oversized at the time and I loved that feel. It's still my go to jacket.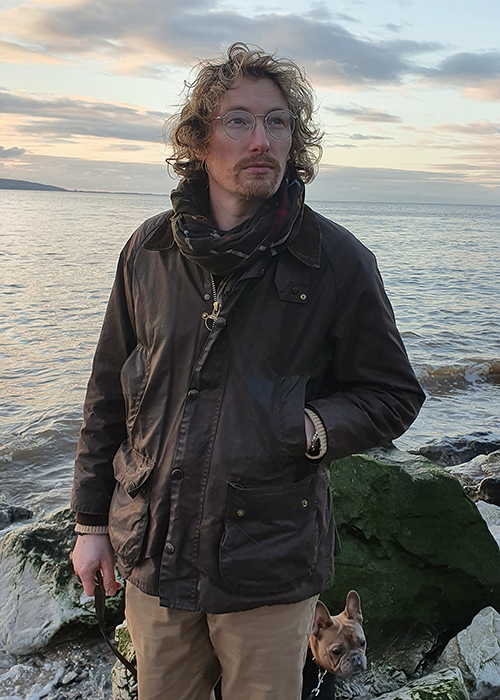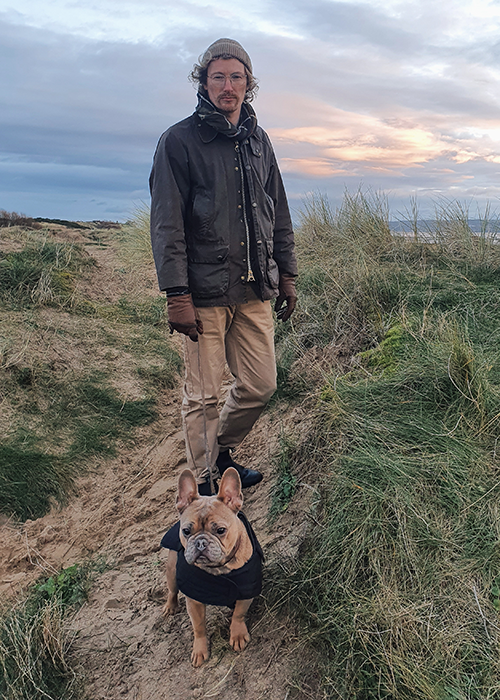 New Homes and New Beginnings
Naomi
I'm a photographer by trade, and my work, which had mostly been in London, dried up overnight. Our move to the countryside meant I was out and about most days and wanted to capture everything I saw. I also had a new house to photograph, which I found I really enjoyed.
To me, family, laughter and a safe haven make a home special. I want people to feel at home when they walk through the door. I want them to feel comfortable, safe and completely at ease. As a result of my job, I take a lot of notice about what's around me, always on the hunt for the next photograph. I like photogenic backgrounds and small details. I've always been interested in fashion and interiors through the ages and bringing back that history, whilst adding a smattering of your own character to a home is wonderfully exciting.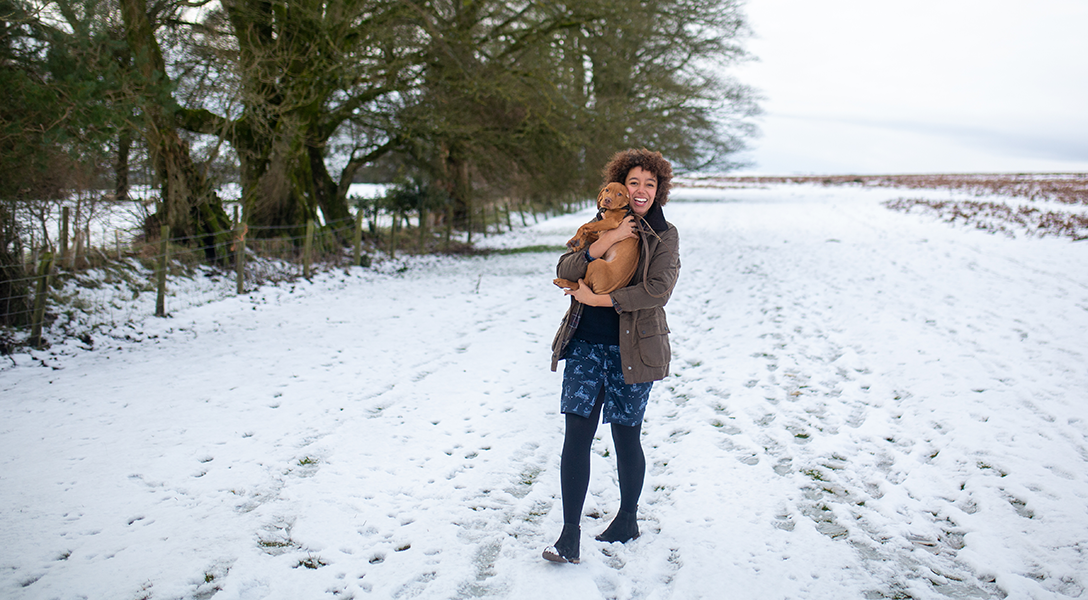 Johnny
I first discovered photography as a child. Watching my father stop the car in the middle of nowhere, in the middle of the road, hazards lights on, tripod out. Capturing cloud & landscape pictures. His famous line, "I'll be back in a minute" often quietly said.
Fast forward 10 years and I'm on my way to Paris with my first film camera and rolls of B&W film. My first films were developed and from that point I was hooked. I remember collecting vintage cameras in Junk shops in Liverpool, putting a film in and examining the results over a coffee. This became a creative routine and my way of discovering the world. I took photos of anything and everything. Then, in the digital age I turned my sole focus to music and the original reason for coming to Liverpool. I recorded and played live gigs, as well as starting regular acoustic and folk nights in a local tea shop, Leaf.
I also found my muse to photograph in Liverpool, fashion designer Johanna. Having married almost three months to the day of meeting, two quickly became a family of five. With the rise of Instagram, my passion for photography and sharing my vision of the world was rekindled. I began creating content for myself and other local businesses & creatives.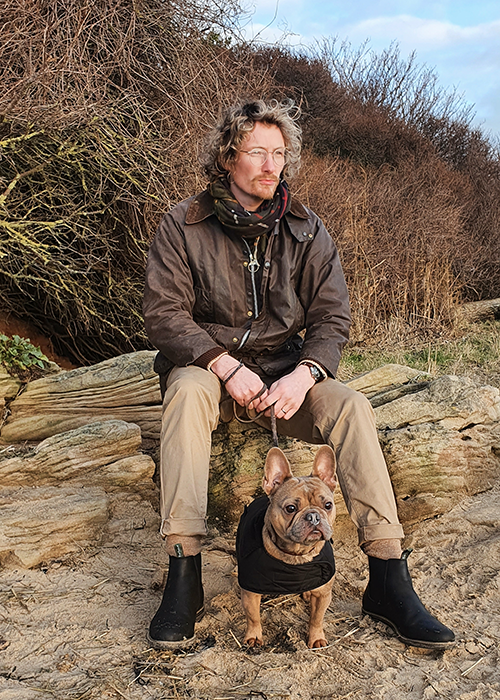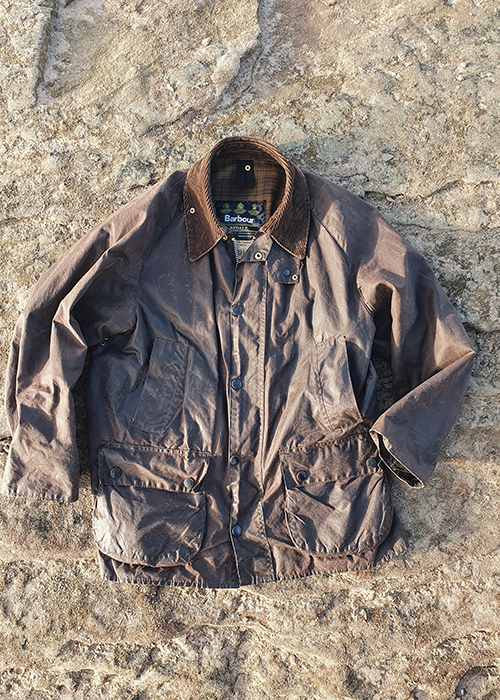 Pockets Full of Nostalgia
Naomi
Barbour has always been synonymous with style and practicality. It's the coat you reach for when you're exploring the great outdoors. It's the coat for wet days, windy days, muddy days and chilly days. It's customisable and it's built to last. It also has a wealth of pockets, and I can never resist pockets - the more the better. I love clothing that doesn't hold you back but takes you anywhere. To be stylish, timeless and practical is the perfect combination.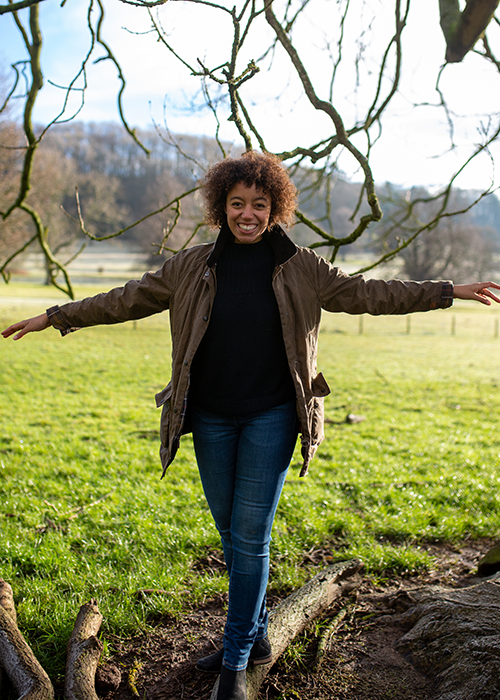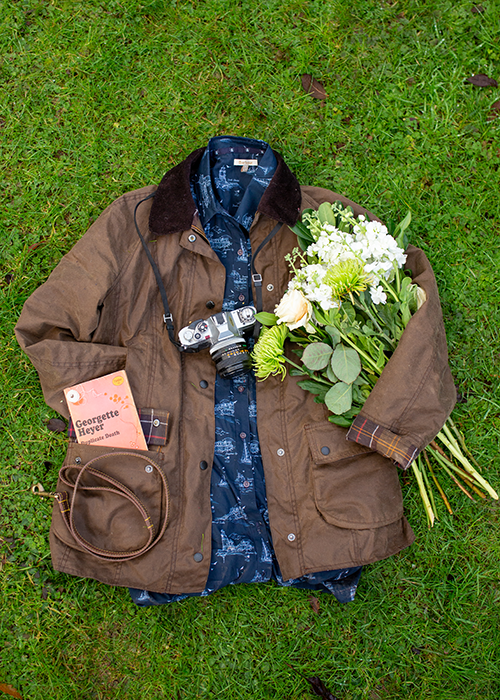 Johnny
My favourite things about my wax jacket are the amount of pockets. There's always a surprise in there and they're handy for the many essential items required for a walk. And of course, the timeless nature of the jacket. Like a fine wine, they age so well.
Discover more about the Barbour Way of Life, here, or shop Classic Wax jackets.