Barbour Mother's Day with Simone Oaks
SPRING SUMMER 2022
With Mother's Day just around the corner, we're celebrating all those who mother and have made their mark, showing our appreciation for all the maternal figures in our lives.
As part of our celebrations, we got to know fashion and interiors content creator Simone Oaks and her mum, to talk all things motherhood and memories, what family means to them, and how they are living the Barbour Way of Life in their trusty waxed jackets this spring. Find out more about the pair below and how their faithful Barbour waxed jackets have been passed down through generations.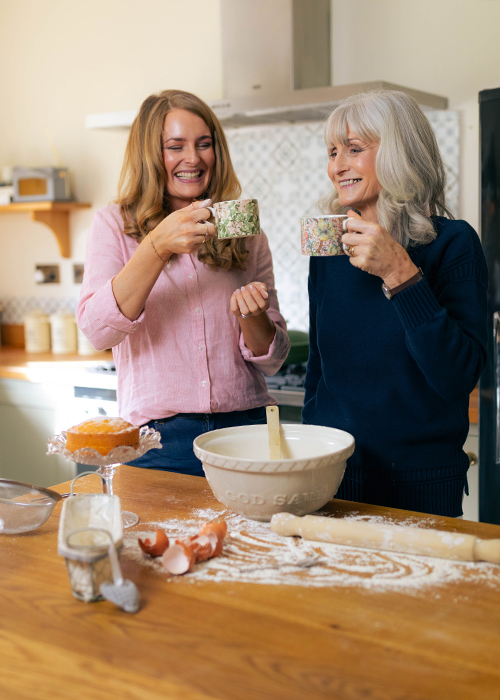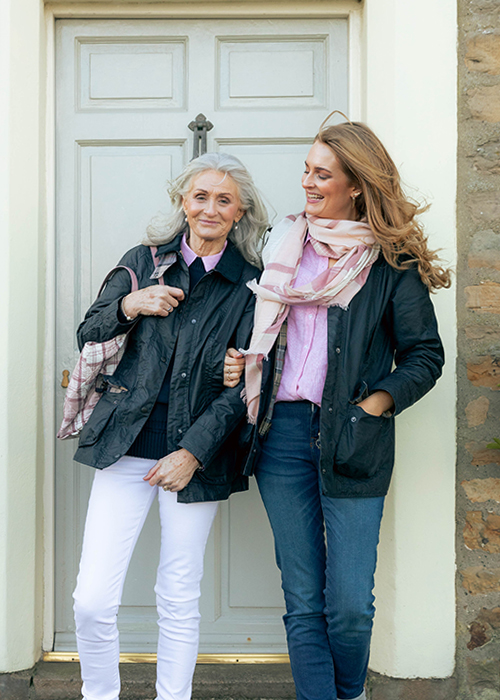 Please introduce yourself!
Hello, I'm Simone. You can find me over on Instagram as @Simoneoaks where I capture our daily life living in rural North Yorkshire. I am a working mum of two to Leo aged 8 and Elodie aged 6. As a family we love nothing more than spending our weekends getting out in the great outdoors and exploring our beautiful countryside with our cocker spaniel called Harvey.
How would you describe your relationship with your mum? What makes you relationship special?
My mum is simply my best friend. We lean on each other through the tough times and support each other during the harder days, and equally she is the first person I ring to share my achievements and celebrations with. My mum is the most selfless, caring, and kind woman you will ever meet. She has a wicked sense of humour and is so fun to be around. There isn't anything she wouldn't do for us and she wears her heart on her sleeve. I count my lucky stars every day that I get to call her mum and she is a wonderful role model and grandma to my two children. My mum is my total inspiration and if I can be half the mother she has been to me then I will be very happy.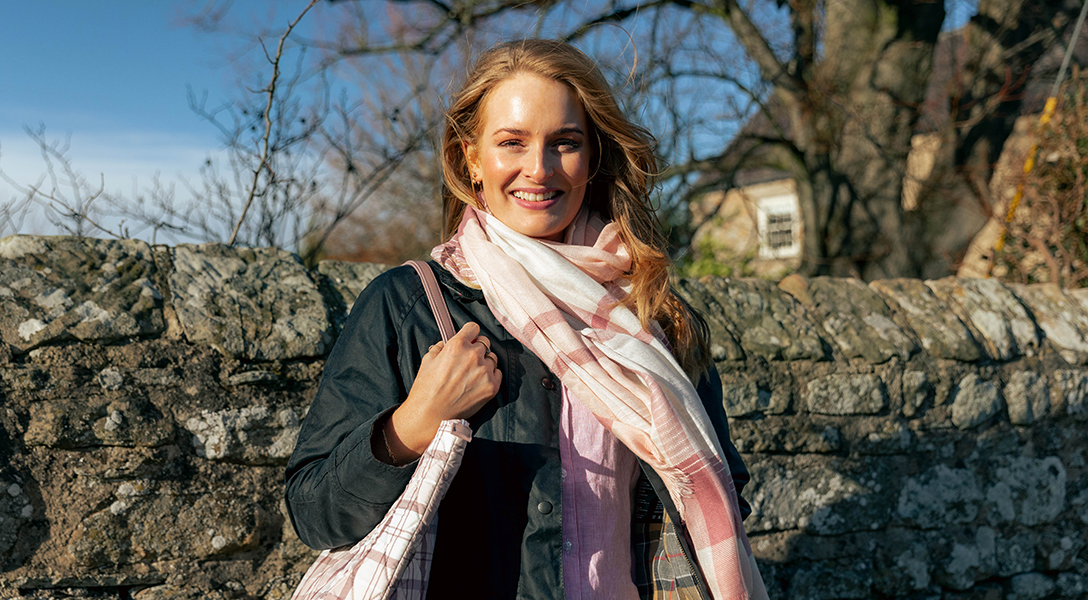 Can you tell us any stories about memories you've had together in the countryside, by the coast or at your home?
My fondest childhood memories always involved a Sunday walk in the dales - regardless of the weather! You know what they say: "there is no such thing as bad weather, just inappropriate clothing!" The scent of a Barbour wax jacket is so nostalgic to me, as both of my parents have always had one and I used to borrow my dad's and wear it over my shorts during summer rainstorms! These walking weekends were a time to slow down after a busy week and for us to recuperate as a family. They always ended with a packet of crisps and a drink at a local pub.
How will you be celebrating each other this Mother's Day?
I like to spoil my mum on Mother's day and usually tell her to keep the day free. We do something just the two of us like afternoon tea, and then get together with the rest of the family later in the day to celebrate with my two children. It is a day to let my mum know just how special and loved she is.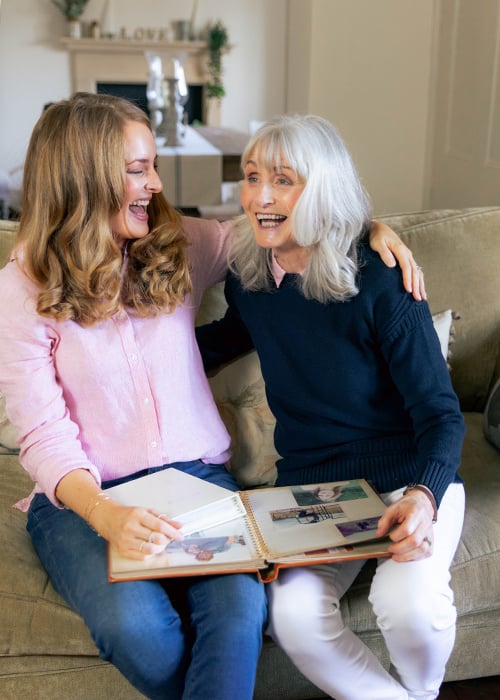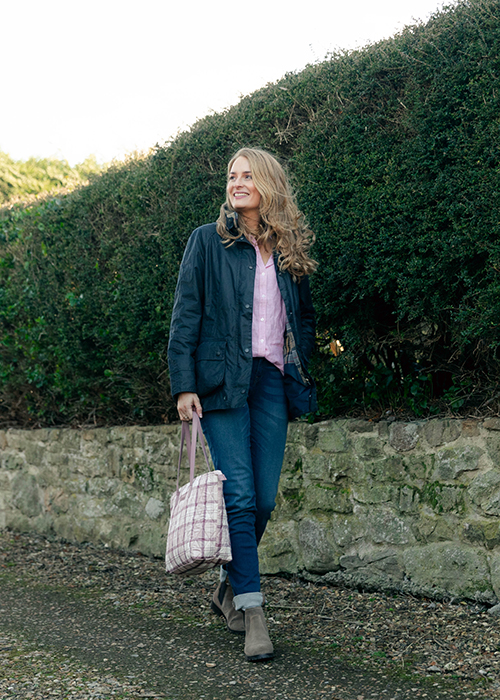 Talk us through your mum's style. Is there anything that particularly stands out or that you try and take inspiration from?
I would describe my mum's style as effortlessly chic and very classic. My mum always looks so well put together, whatever the season. She chooses classic cuts and accessorizes by coordinating linings and textures. My mum invests in key pieces that she can wear with everything and always has to immediately think of 4 ways she would wear a piece of clothing with her current wardrobe before she will buy. She has taught me everything I know!
What piece of style advice from your mum do you carry with you in your styling?
The best piece of style advice my mum has given to me is to wear what brings you joy. If you feel confident in a piece of clothing or outfit - that is what fashion is all about. She has taught me the value of investing in classic and timeless pieces like a Barbour wax jacket; that will transition through all the seasons and never go out of fashion.
Are there any style staples you'll pass down through the generations? How important are heirlooms to you?
We both love the cut of our Barbour wax jackets and how the linings change each season. We like to coordinate our linings with scarves and bags which are included each season. I love how versatile a Barbour wax jacket is and how it compliments everything in my wardrobe. I will hand mine down to my daughter Elodie with pride.
How does Barbour fit into your everyday life?
Our trusty Barbour jackets are always hung by the front door ready to throw on for the day ahead, whether that be taking the dog for a long country walk or picking the children up from school. They are smart enough to layer over my workwear and light enough to wear throughout the year. It is a piece of clothing that no wardrobe should ever be without! We are both trying to buy sustainable fashion pieces wherever we can and the waxing service offered by Barbour is just that. We love how you can buy a home kit and re-wax your jacket in the comfort of your own home, or you can send it off to Barbour directly.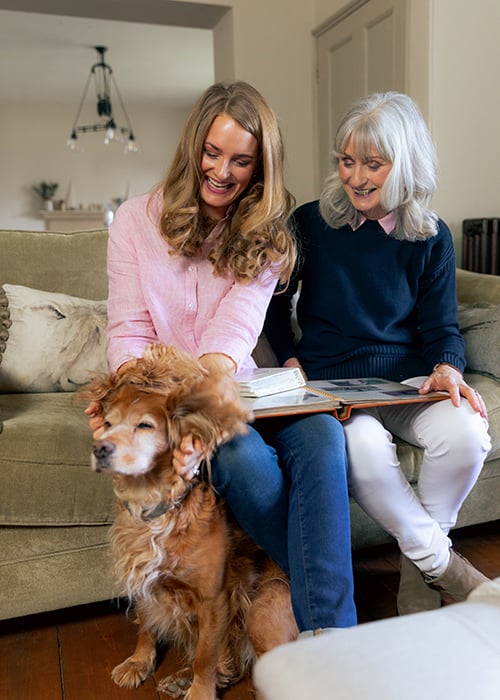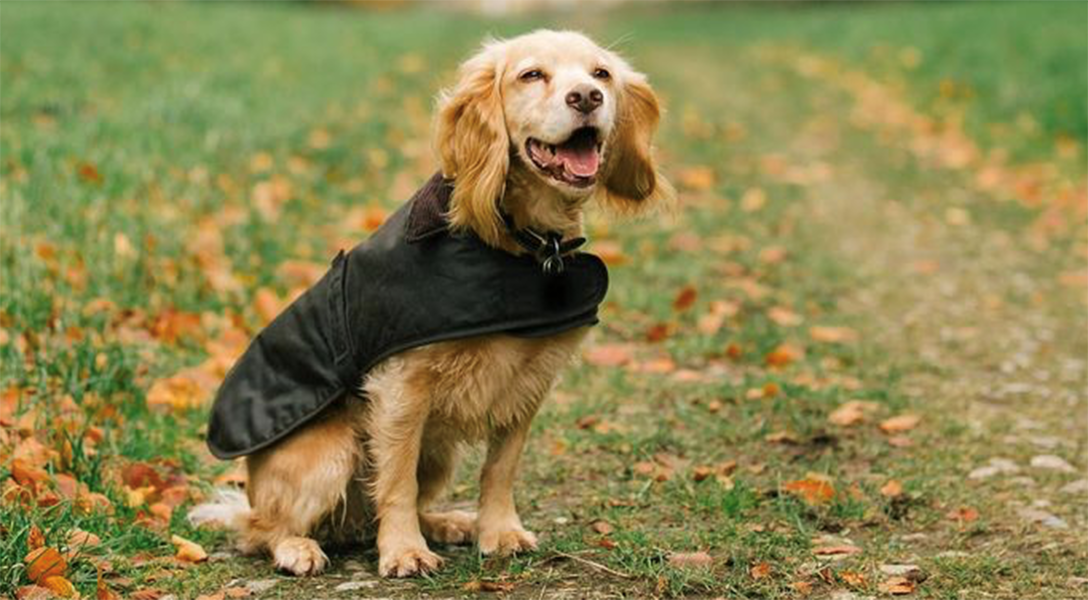 What is your favourite thing about the spring/summer season? What are you looking forward to the most as a family?
Spring is our favourite season. Everything is 'waking up' and preparing for the sunnier months. The lighter days and the opportunities to stay outdoors later as a family are our favourite things associated with spring. Oh, and it is totally acceptable to eat chocolate for breakfast once the Easter bunny has arrived!
The Barbour Way of Life is all about indulging family and friends, relaxing and spending time outdoors. In what ways do you enjoy living the Barbour Way of Life?
We are at our happiest as a family exploring the beautiful countryside of the Yorkshire Dales. We find getting out in the great outdoors is so peaceful and relaxing; soaking up all the beauty that our British countryside has to offer. We both work and lead busy lives during the week so our weekends are a chance to unwind and find our calm.