Meet the Dogs of Barbour: Oscar the English Cocker Spaniel
Meet Oscar
spring summer 2019
As part our 125th Anniversary we invited some of our Barbour Employees and their canine friends on a walk to find out about their summertime adventures. This month we're introducing you to our Retail Merchandiser, Megan Davison, and her English Cocker Spaniel, Oscar.
Can you let us know a little about yourself and your role at Barbour?
I'm Megan, I live in East Boldon and have been with the company since 2012.
My role at Barbour is Retail Merchandiser and I look after the buying and merchandising for our UK, German & American retail stores alongside the stock management of our website.
Tell us about your dog; where did he come from?
This is Oscar, he's an English show type Cocker Spaniel and this summer he approaches his 13th birthday. He came from a breeder located in Carlise - I'll never forget that day as there were only two puppies left. It was so hard to choose between them but his character shone through and it had to be him!
What do you love the most about your dog? Does he have a certain character/personality?
Oscar is a man of his own, he has such a big personality. His tail never stops wagging and he gets more mischievous the older he gets.
How do you and your dog spend your downtime together?
We love the coast for weekend beach walks and we're so fortunate to have lovely beaches so close by. Our favourite spot at the moment is Roker Park which leads down onto the seafront, during the summer months is usually a little quieter for dog walks.
What is most rewarding about having a dog in your life?
Oscar never fails to bring a smile to your face and the most rewarding thing about having him as part of our family is the unconditional love he brings.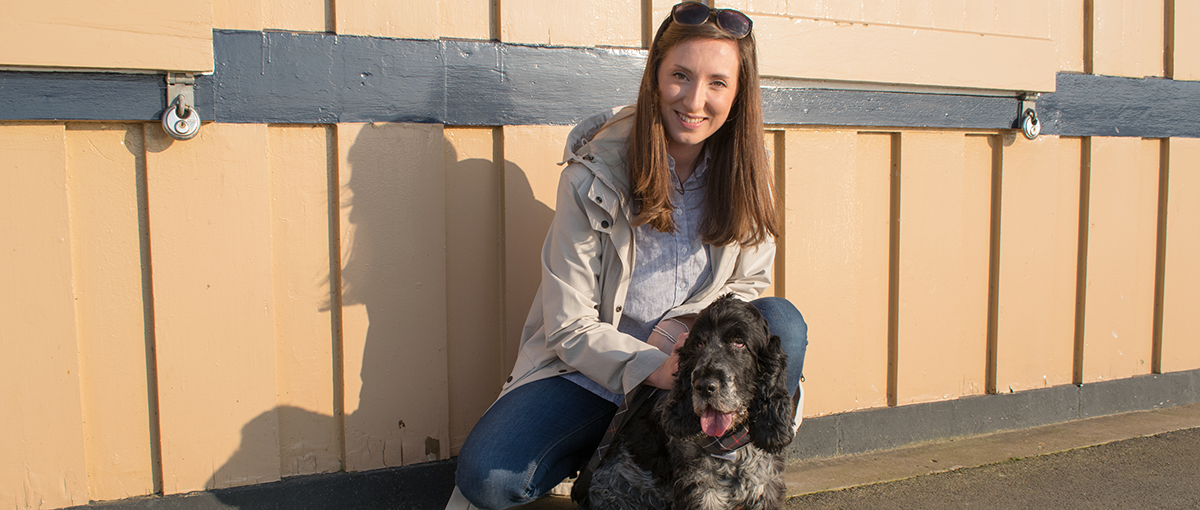 ---
What is your favourite adventure you have been on with your dog? Any memorable scenic walks?
Our favourite adventure to date has been visiting our Grandad; he lives in the countryside in Normandy, France. We drove and caught the ferry crossing from Portmouth so Oscar could come along with us. We spent the week visiting the beaches, market towns, woodland and there's a beautiful lake close by. Oscar loved the company too as my Grandad has two dogs, Jamie the Border Collie and Teddy the Golden Retriever.
What summertime adventures will you and your dog be enjoying this summer?
We love a drive out with a lunch stop, places on our list this summer are Plessey Woods, Bowlam Lake and we also love Jesmond Dene.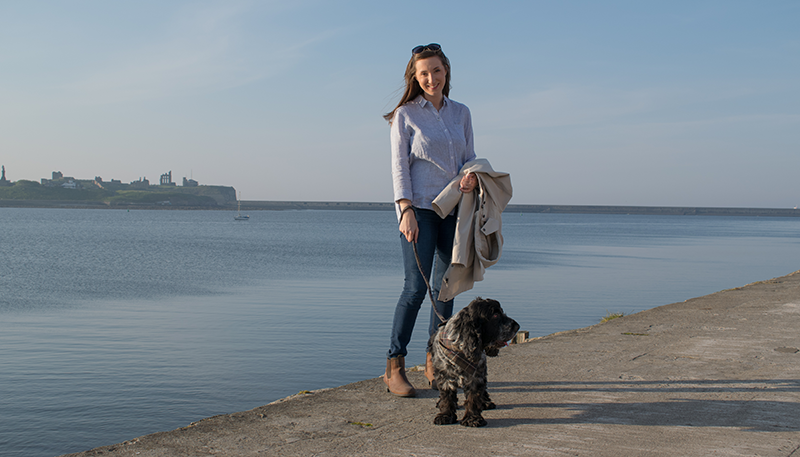 ---
---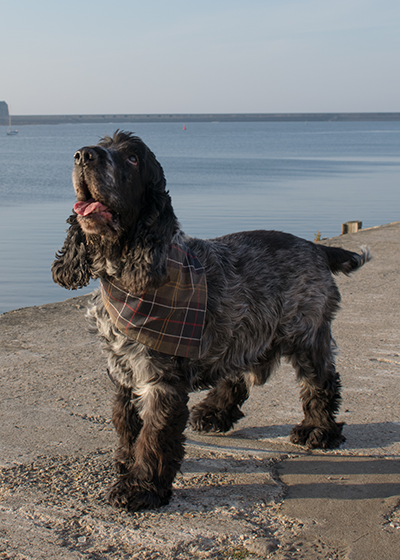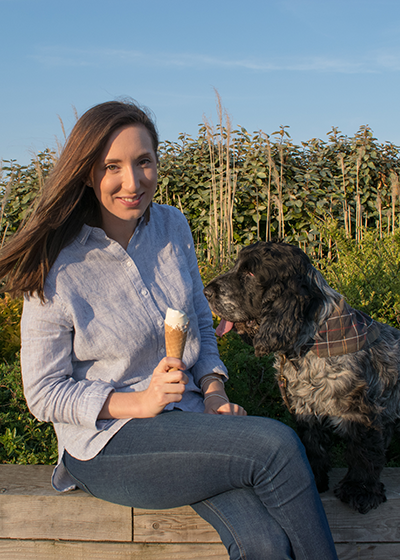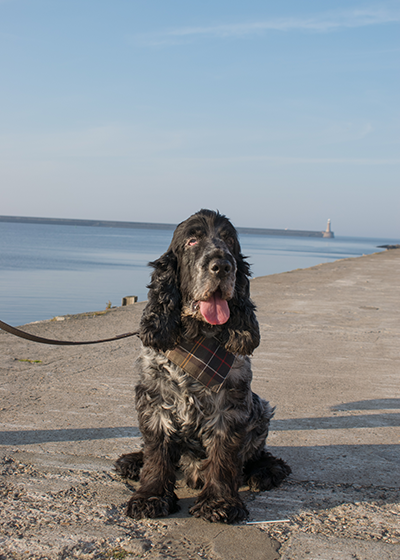 Barbour's shops are all dog-friendly, what are your favourite dog-friendly spots?
Tynemouth is such a lovely day out and so many of the cafes/restaurants welcome dogs.
What is your dog's favourite toy/game?
He's easily pleased – his favourite thing to play with are someone else's socks! He's a bit of a thief and loves the chase.
What are your dog's favourite Barbour accessories and why?
I love Oscar in the Classic Tartan accessories, with his blue roan coat, the Tartan looks so dapper. When it's colder weather he wears his Classic Olive wax coat and looks so smart – he always gets compliments when wearing it.
What Barbour items do you wear when on adventures with your dog?
I always have a waterproof in tow, for the summer months I go for my lighterweight style. The one I'm wearing today is the Barogram Jacket in Mist from our SS19 Weather Comfort collection. My ankle boots are also a wardrobe staple, I love the Rimini Chelsea boots in Chestnut as they are so comfortable when on a good walk.
We are celebrating 125 years of Barbour, why do you think dogs are such a huge part of Barbour's DNA?
What a special year to be part of the brand and dogs are such a special part of our lives!
Learn more about Barbour Dogs and Barbour 125 Years here.
---