Meet Ali, Head of Canine Behaviour at Battersea
Barbour Battersea Collection
Autumn winter 2018
Ali Taylor, Head of Canine Behaviour at Battersea and star of Paul O'Grady: For the Love of Dogs,has dedicated over 25 years working at the charity. Ali is a passionate advocate outside of Battersea and tirelessly campaigns for the much-misunderstood breed, the Staffordshire Bull Terrier, and regularly spends her time outside of work helping other rescues. Ali was crowned Animal Charity Employee of the Year at the Petplan & ADCH Animal Charity Awards 2017.
Does working at Battersea tempt you to take all the animals home?
Since starting at Battersea over 26 years ago, I've rehomed 27 dogs and have fostered over 1,000. I'm always tempted to rehome more, but it's heart-warming to wave goodbye to animals who have found the best possible match. I'm always on the lookout for people I know across the country who can provide the perfect home.
What's your favourite thing about Paul O'Grady: For the Love of Dogs?
Definitely the banter with Paul! We share a similar sense of humour and are always joking around. I'll never forget Ben the Beagle who we filmed with last year. I was convinced he'd make the perfect sniffer dog, Paul soon proved me wrong.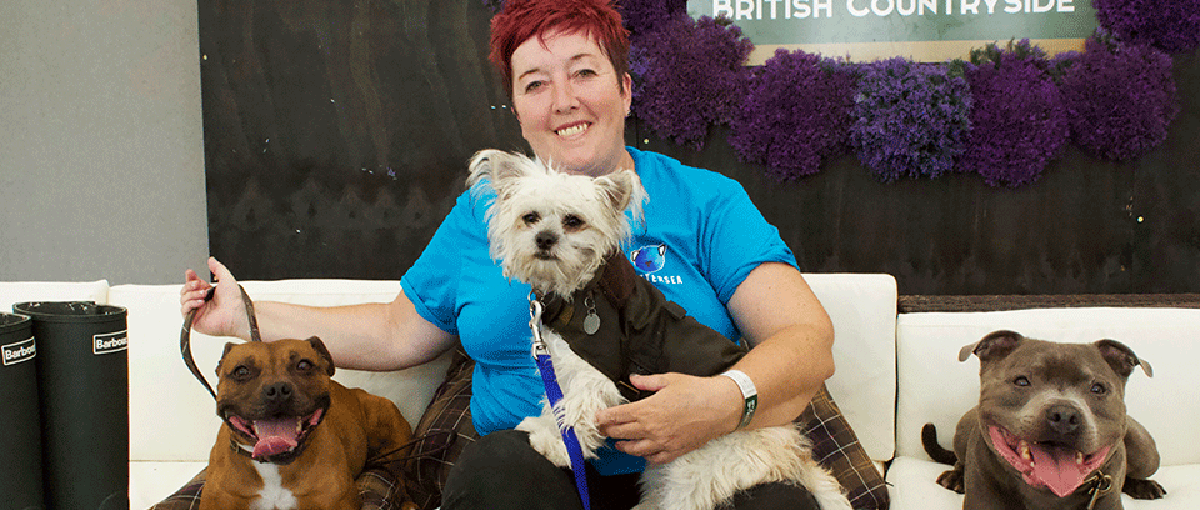 ---
Which dogs stand out in your mind and why? 
A Staffordshire Bull Terrier called Sparkle who appeared in the first series of Paul O'Grady: For the Love of Dogs back in 2012.  The dog was brought into us after being found abandoned, cowering in a suitcase in a severely emaciated condition.
At the time, our Clinic team said she was one of the worst cases of neglect that they had seen in more than 20 years. But thanks to help she received at Battersea, we were able to rehome her to a family in Essex. 
---
---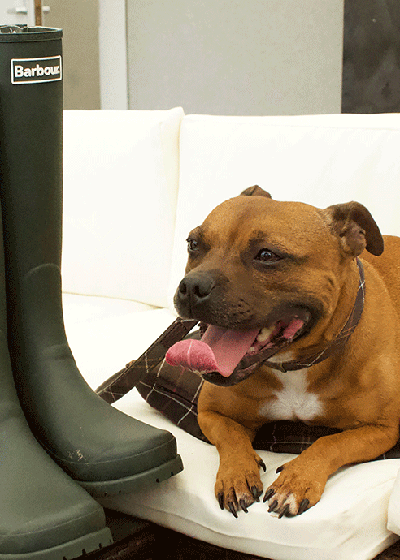 What's your favourite thing about Battersea? 
The difference we make to animals lives. It's so rewarding to see animals who arrive with challenging behaviours, who go on to find a new home thanks to the training they've received by staff at Battersea.
Do you work with cats?
No, cats are far too intelligent for me!
Discover more about #BarbourDogs and the Barbour Battersea collection online.
---