Styling Men's Tartan with Matthew Spade
Styling Men's Tartan with Matthew Spade
SPRING SUMMER 2020
Meet Mat, founder of fashion, design and lifestyle blog, Buckets and Spades. Known for his effortlessly cool style and his natural eye for great design, Mat has quickly made a name for himself as an icon of modern men's fashion.
Here's what we talked about when we caught up with Mat one afternoon in the inspiring setting of The House of an Art Lover in Glasgow – one of Rennie Mackintosh's greatest works – to discuss all things life, design and style, as well as his thoughts on the new Barbour Tartan Men's collection.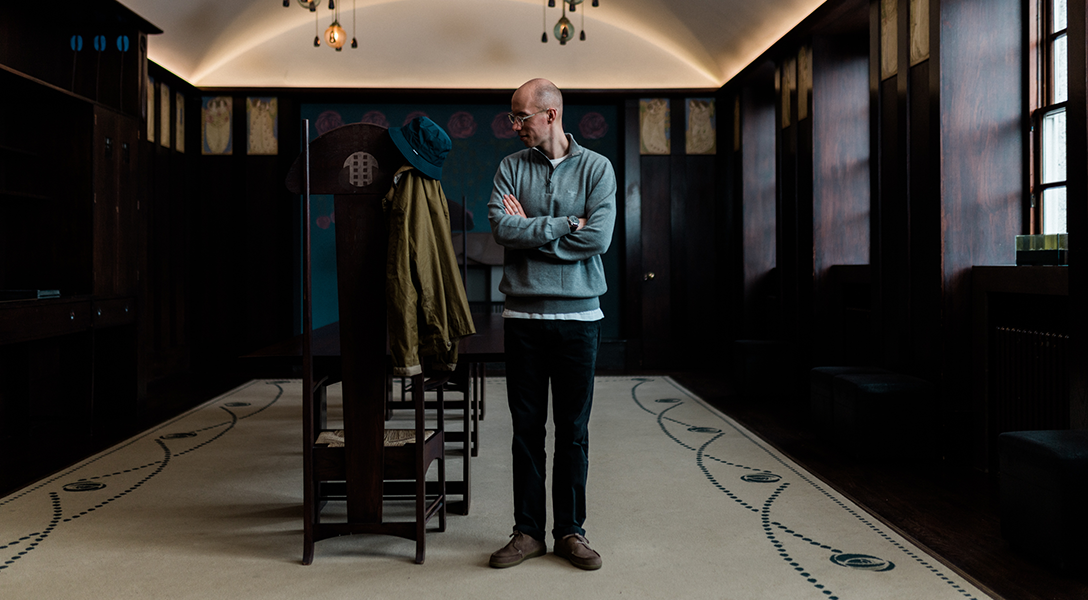 ---
Passion for Style
I've had an interest in fashion from a very early age; from growing up skating and BMXing, listening to hip-hop and as a teen going on family holidays to Florida. I was always interested in how people expressed themselves through clothing and it stuck with me.
I'm inspired by the regular guys — the old boys wearing their best every day. The way someone tucks and tailors their trousers or wears a certain colour comb; how they hold themselves. I couldn't say one person as such, but it's definitely how you wear it.
I would describe my style as always practical. I'm always considering colour, texture and the modern way to wear things. I'm not the most daring as such, but I enjoy playing around with the smaller details.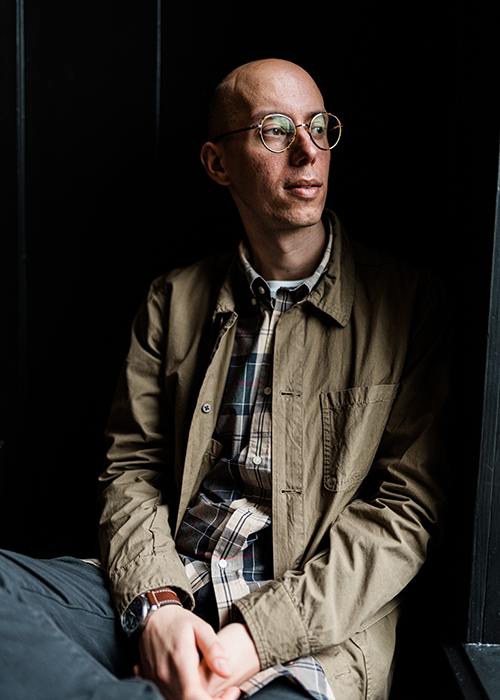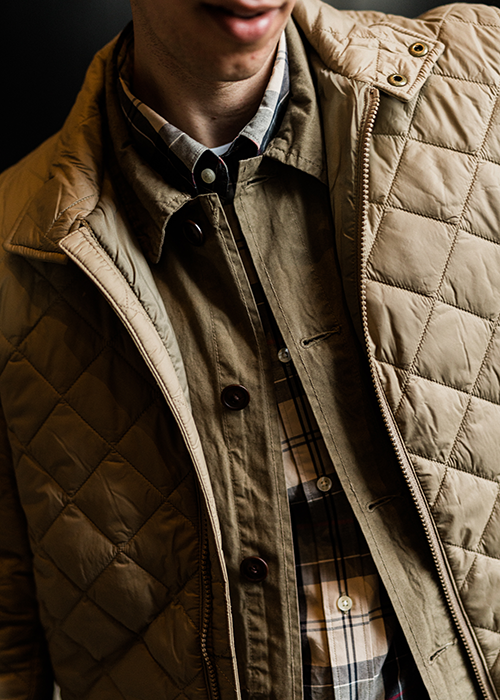 ---
Barbour and Me
Barbour, to me, means iconic outerwear that is made to take a beating and last for years to come. I enjoy brands which have a rich heritage but also newer concepts and people wanting to go out and try something themselves from fresh. Heritage can be so important; a way of referencing the past to create something new. That's the kind of thinking I dig.
The Tartan Collection
My favourite would have to be the Barbour Trello Jacket in Sand. It's the quintessential Barbour silhouette but with a few changes; the slightly cropped length, lighter fabric, narrower collar and all in this super tactile beach colour.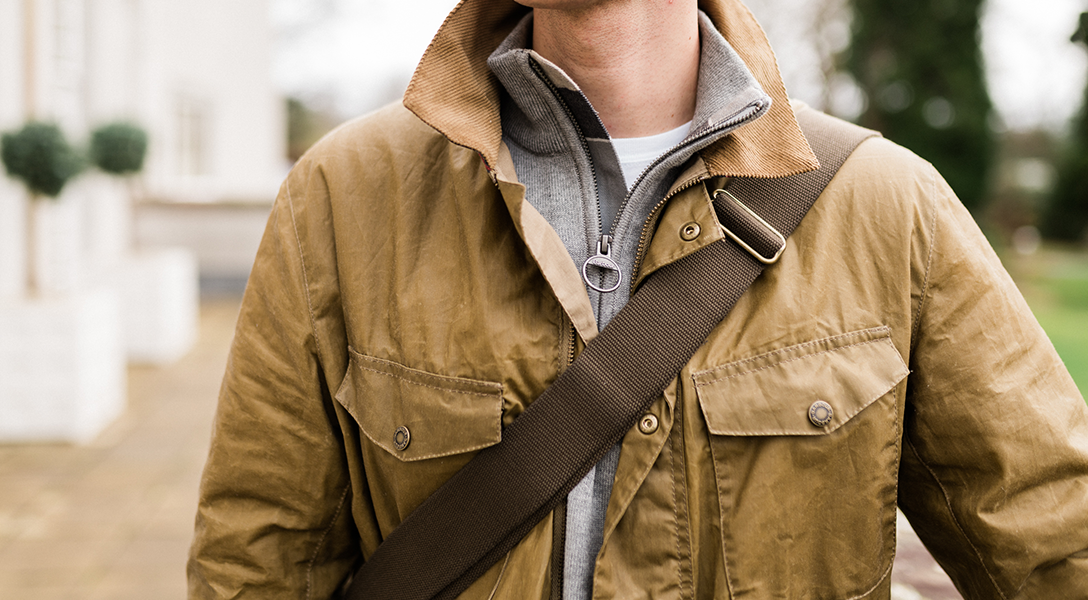 ---
Contemporary Styling
I think modern styling has a lot to do with the combination of fabrics and colours, how you can button the front up differently or how high you use the zips, as well as what size you decide to wear. These things can change an outfit so much. But above all, I ask, does it feel me? With any outfit I'm wearing, it's all based around two questions; does it work for the occasion (the weather, the event, the travel), and do I feel myself in it?
When I put an outfit together, I'm always conscious of the practicality of my clothes and always using it as an extension of my personality. I don't like to be restricted and I always need a lot of pockets for my stuff. I'm outside a fair bit, so the Trello jacket is ideal as it's not too heavy but still has that water-resistant quality.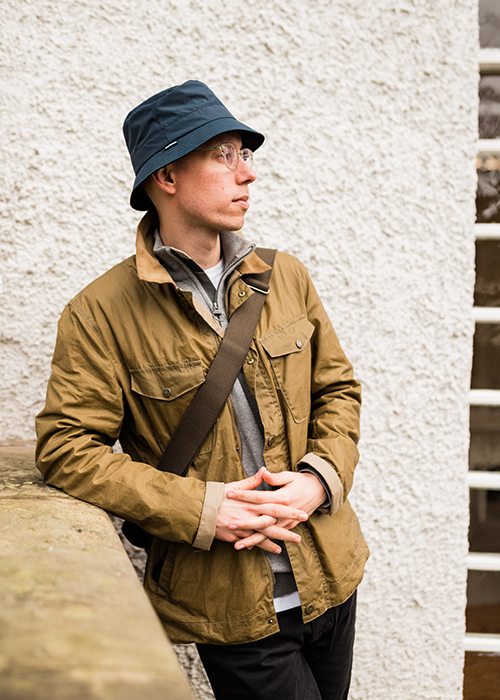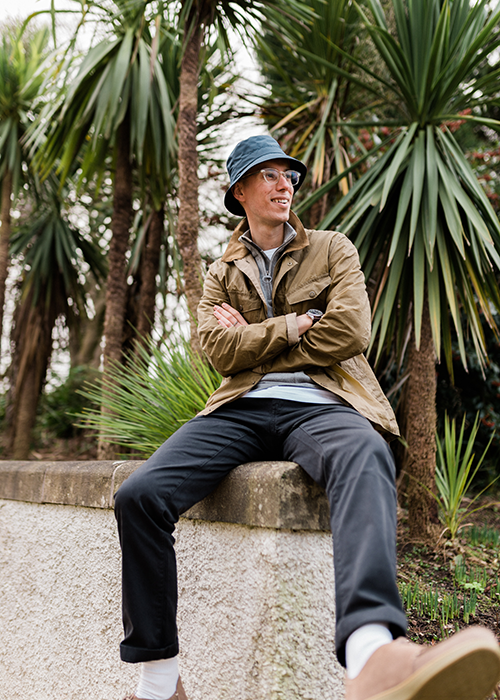 ---
Finding your Style
The best piece of style advice is: if it doesn't feel you, that's ok, it might not be, but give it a go until you figure that out for yourself, rather than other people telling you. I think as I've gotten older, I've grown into my style. I think maybe I love style rather than I love fashion, and there's a subtle difference.
Discover more about the Men's Tartan collection here, or shop the collection.