Barbour X House of Hackney Q&A
AUTUMN WINTER 2021
We're proud to launch our first collaboration with British interiors brand House of Hackney, for the autumn winter season.
Blending Barbour's rich heritage and the iconic prints of House of Hackney, both inspired by the natural world, the luxurious collection is brought to life in beautiful floral motifs and vibrant colours on signature Barbour wax and quilts.
Discover more about the inspiration behind the collection in our Q&A with House of Hackney's co-founder Frieda Gormley. Learn the stories behind the patterns splashed across classic outerwear, dresses and blouses, and discover more out more about the restoration of the Castle of Trematon, home to House of Hackney interiors and the stunning backdrop for this season's collection.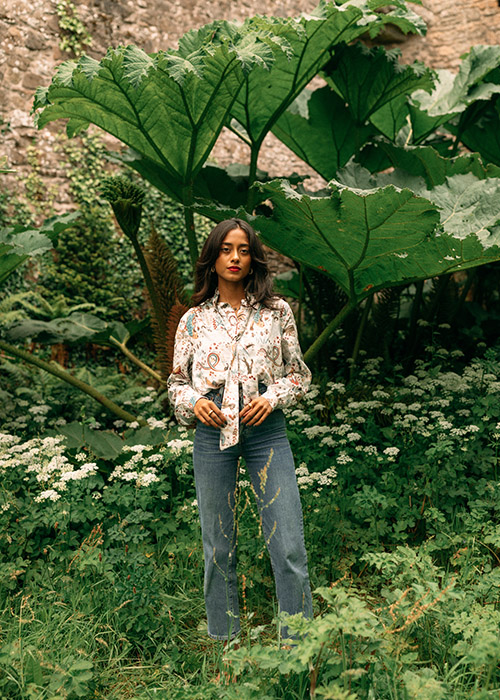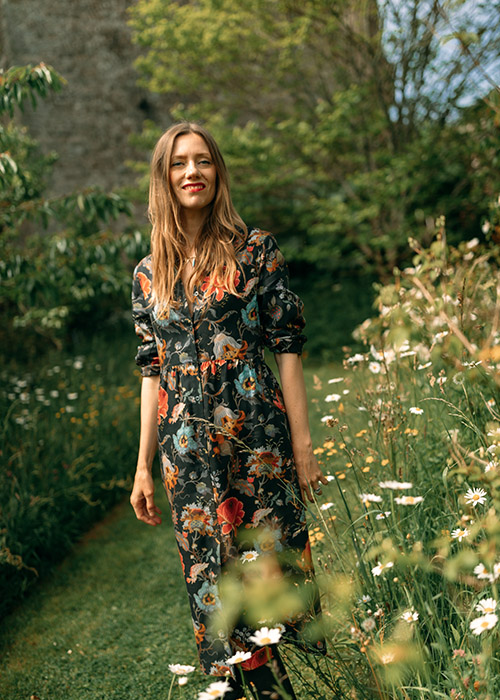 How did House of Hackney come about?
Frieda: House of Hackney was founded in 2011 as our way of rebelling against austerity and the minimalist trend that prevailed at the time. A few years prior, my husband Javvy and I had moved into our first home together, a Victorian townhouse close to London Fields, which on the inside was all white walls and clean-lined furniture. We wanted to break out of the "sterile box" we called home and instead create our own sanctuary, infused with colour, print and life. When we couldn't find the pieces we were looking for to do just that, we set about creating them ourselves – and that's how House of Hackney came to be.
How would you describe the spirit of House of Hackney?
Frieda: We always say that we're rebels with a cause. Our House was founded on the guiding principles of creativity, compassion and consciousness – so while we're ripping up the design rulebook in our fearless, non-conformist style, we also care deeply about the planet and our people. Since day one we have championed British craftsmanship as well as environmentally friendly methods and materials – and now, as a proud B Corp, we continue to do everything in our power to use our business as a force for good.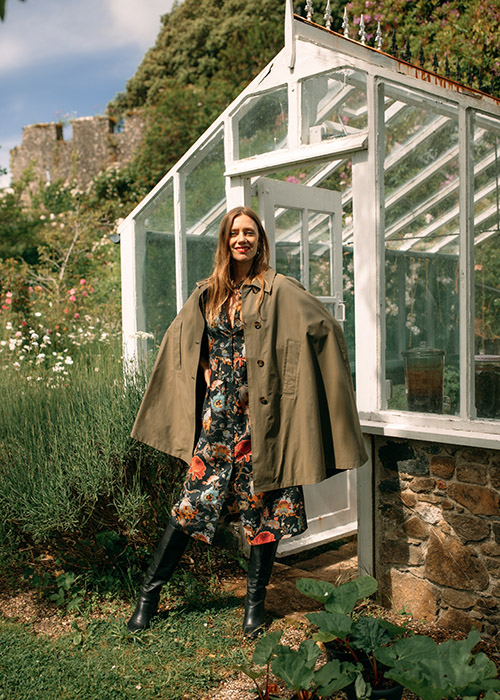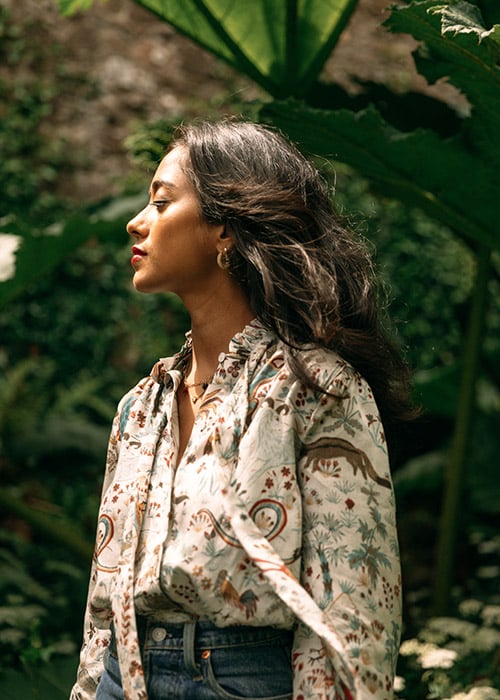 What first got you into the world of interiors?
Frieda: For me, it was visiting the elegant homes of my aunties and my grandmother Peggy while I was growing up in the 80s. My grandmother's house was a treasure trove of vintage finds and opulent textiles, from velvet throws to plenty of leopard print. She had an exquisite eye and was on first-name terms with all the antique dealers in Dublin. Her passion for interiors filtered down to her children (my aunties) and then on to me – I fell in love with the alchemy of her layering and it remains one of my greatest inspirations. And whenever I was at my aunties' homes, I would pore over their decorating magazines, which instilled me with a fondness for chintzy British interiors from a very young age.
Where do you draw your inspiration from?
Frieda: We find inspiration in everything, from films and fairy tales to the melting pot of cultures and creativity that brews in Hackney (and that's not to mention all the beautiful Victorian architecture in East London). The music we listen to while designing is particularly important, as it ignites the ideas and concepts behind each new collection. And of course, the earth is an eternal source of inspiration for us – all of our designs draw upon nature's sublime forms and colour palettes.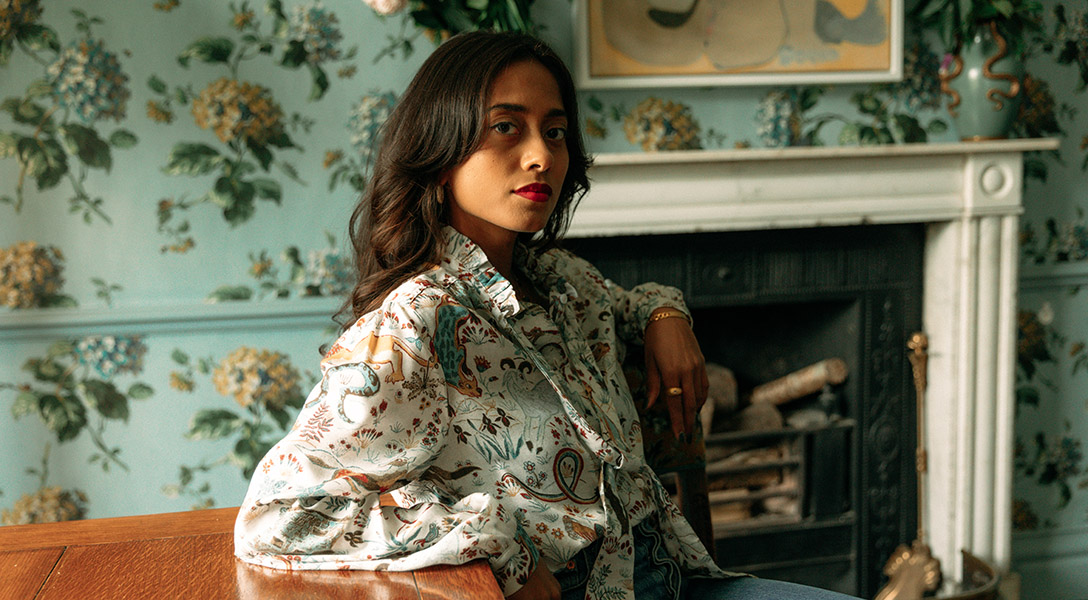 What is the process behind designing the prints and illustrations that are at the heart of House of Hackney?
Frieda: It always starts with a mood: we are always subconsciously attuned to the mood of the moment, so for example when times are tough, we find ourselves designing prints and collections that feel very uplifting. In recent years it feels as though the world has gotten increasingly serious, so to counteract that we have been drawn to the aesthetic of fairy tales, and so have created our own landscapes filled with imaginary flowers and mythical creatures. And for us, designing prints and choosing colourways is always a very intuitive process, sparked by a moment of inspiration that can come from anywhere.
Why did you want to collaborate with Barbour?
Frieda: There is a great synergy between our two brands: we're both proudly British, family-owned and intrinsically linked with the English countryside. At House of Hackney we've been thrilled to see how Barbour have reimagined three of our most-loved prints as clothing and outerwear, designed to be worn out in nature – as the natural world was the inspiration behind each of the motifs, be it the painterly wildflowers of ARTEMIS or the playfully illustrated animals prowling across TREMATONIA.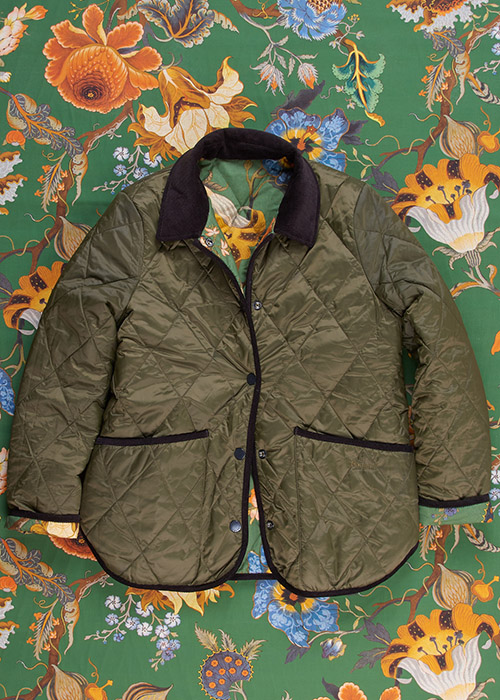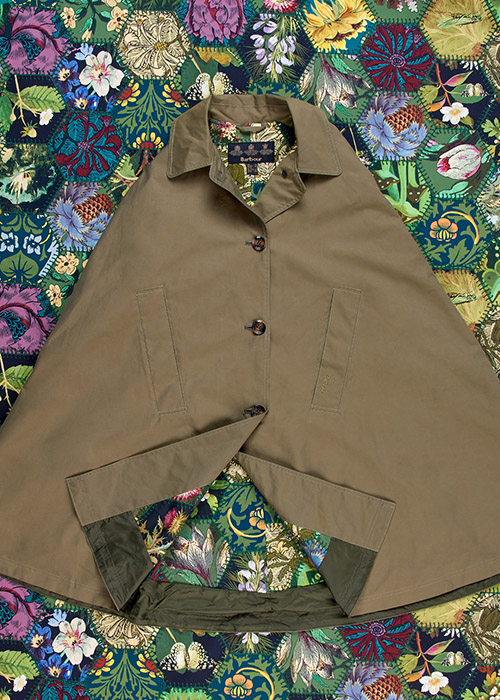 How did you select the prints that have been used in the Barbour X House of Hackney collaboration?
Frieda: It was driven by our understanding of the Barbour aesthetic, and of the brand's rich British heritage and the beautiful colours of its waxed jackets. We wanted to juxtapose all that with a light treatment of psychedelic prints and patchwork motifs, really playing with and heightening the traditional British spirit that is synonymous with Barbour.
What is your favourite piece in the Barbour X House of Hackney collection and what do you love about it?
Frieda: I really love the Newington Wax Cape/Jacket – it's practical yet still has all the glamour of a cape. It looks fantastic worn with wellies, but it will uplift any outfit and lend an air of cool, no matter the occasion. I also love the Kingsland Casual Jacket: I was enamoured by the idea of a patchwork jacket, so we chose to cloak this one in the SATURNALIA velvet, which is one of my all-time favourite House of Hackney prints.
What would we find you doing when wearing this item?
Frieda: You could find me walking our dog, Drake – either out in the gardens and woodland that surround our new home at the Castle of Trematon, or along one of the many beautiful coastal walks near us in Cornwall.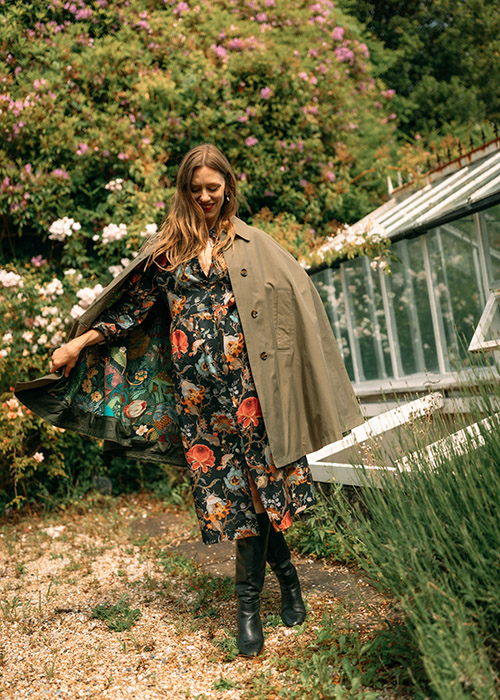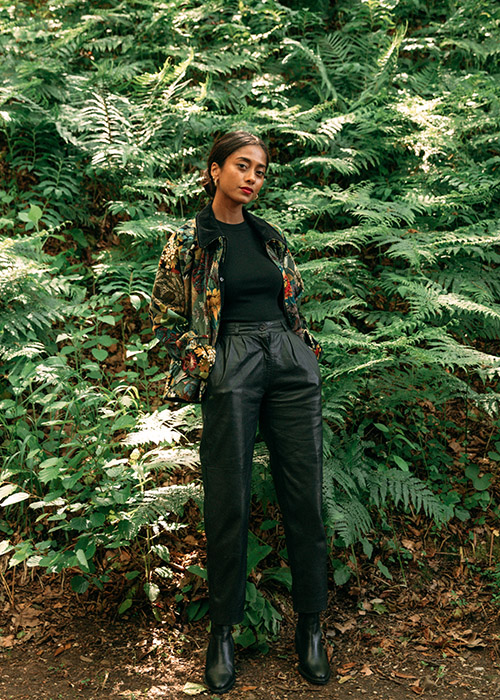 Tell us about the Castle of Trematon?
Frieda: We first fell in love with the open gardens at the Castle of Trematon three summers ago during a family holiday in Cornwall: walking around the garden's wildly beautiful wonders, set against the medieval backdrop of the motte-and-bailey castle, felt like something out of a dream. It captivated our senses and imaginations so much that we were still thinking about it after we had returned to life in London. Then, serendipitously, we received a call from a friend who wondered if we would be interested in taking on a special project – a little place called the Castle of Trematon.
Enchanted by the gardens alone, we accepted the offer to take on the estate. The timing was right: after a decade in London, raising our children while working 24/7 on House of Hackney, we had been craving a slower, simpler pace of life. So, we uprooted ourselves and answered the call of the wild – and now, as the Castle's new custodians, we have worked to transform it into a haven for others longing to reconnect with the magic of nature.
What are the challenges of renovating a building of historical significance?
Frieda: There are always a myriad of challenges when working on an historic property; for us, the main thing was the opportunity to honour the building – to restore it where it was most needed but to do so sympathetically and with integrity. We wanted to do the very best job we could and do justice to the aesthetics of the building, so it became a real labour of love – the windows alone took a year to restore! And even if you work in interiors, it can still feel quite daunting to ensure you get the renovation right.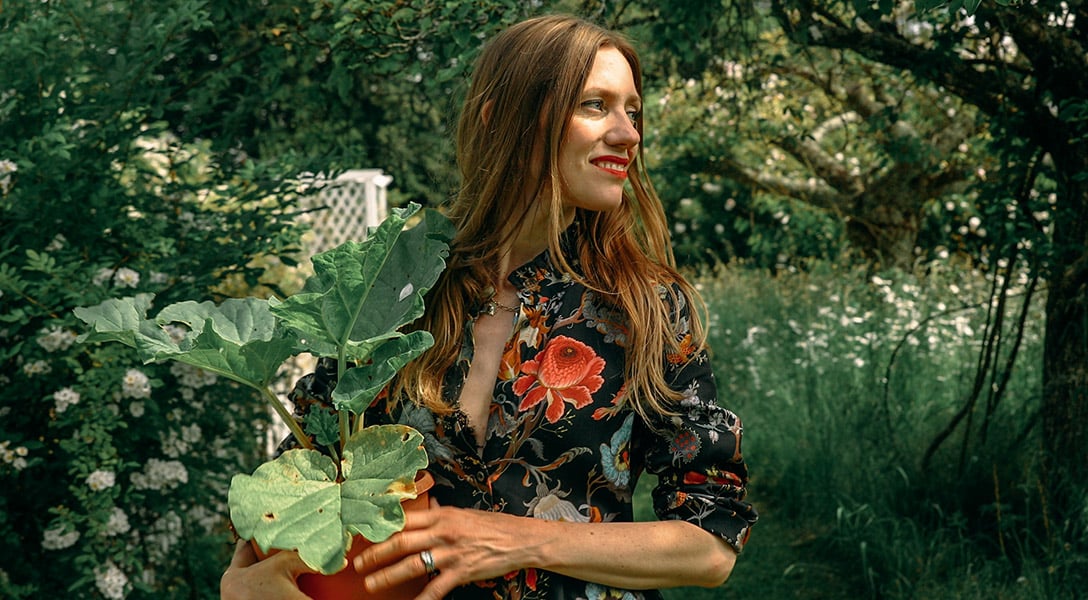 Brimming with quintessential British charm, with a modern twist, the collection is sure to add elegance and femininity to any autumn-winter wardrobe. Shop the collection to find your perfect style or discover more about the collaboration here.