Barbour Christmas: The History of Raymond Briggs' Father Christmas
Barbour Christmas: The History of Raymond Briggs' Father Christmas 
CHRISTMAS 2019
In celebration of our Barbour Christmas film, we're discovering the history of Raymond Briggs' beloved character, Father Christmas…
Raymond Briggs' father was a milkman and this first gave Raymond the idea of linking the two roles: like a milkman, that goes out late at night and comes home after dawn, Father Christmas pursues his duties in a similar fashion. Raymond developed the idea further with his brilliant insight into a 'grumbling' Father Christmas – one that is happy to fulfil his duties but is only human and sometimes feels under-appreciated. In reality, a reflection of how so many of us feel at times – hence the appeal of the character: there is a bit of him in all of us.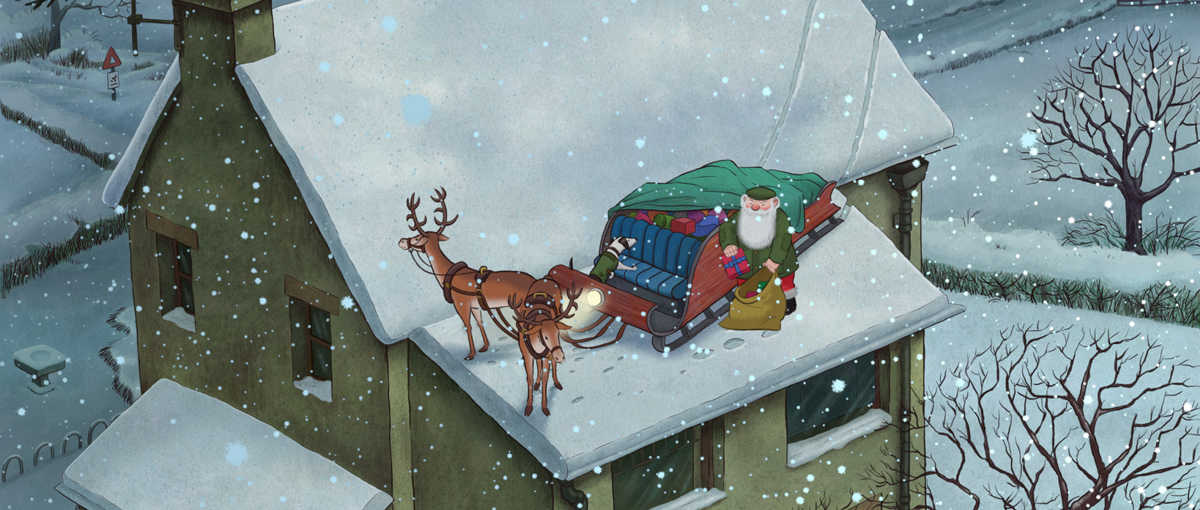 It is not always appreciated that Raymond's artwork is the same size as the original picture book. This is a formidable task for an artist, but though the original book of FATHER CHRISTMAS was Raymond's first big commercial success, bringing him to worldwide public attention, he had practised his art for many years previously. The success of this book and its sequel FATHER CHRISTMAS GOES ON HOLIDAY, allowed Raymond to focus on original storytelling – hence his incredible portfolio of stunning picture books.

Converting the charming stories into film is both easy and a challenge. The ease comes from the strong, warm storytelling skills Raymond has created – wonderful material for the film-makers to build upon. The challenges are, first, not to let him down and secondly to devise ways of honouring the drawing and colour skills within the limitations (and advantages) of animation. The original half-hour special was all hand-drawn and hand-painted, frame by frame (usually on doubles i.e. 12 frames per second). All backgrounds were similarly hand-painted and the two merged under the rostrum camera.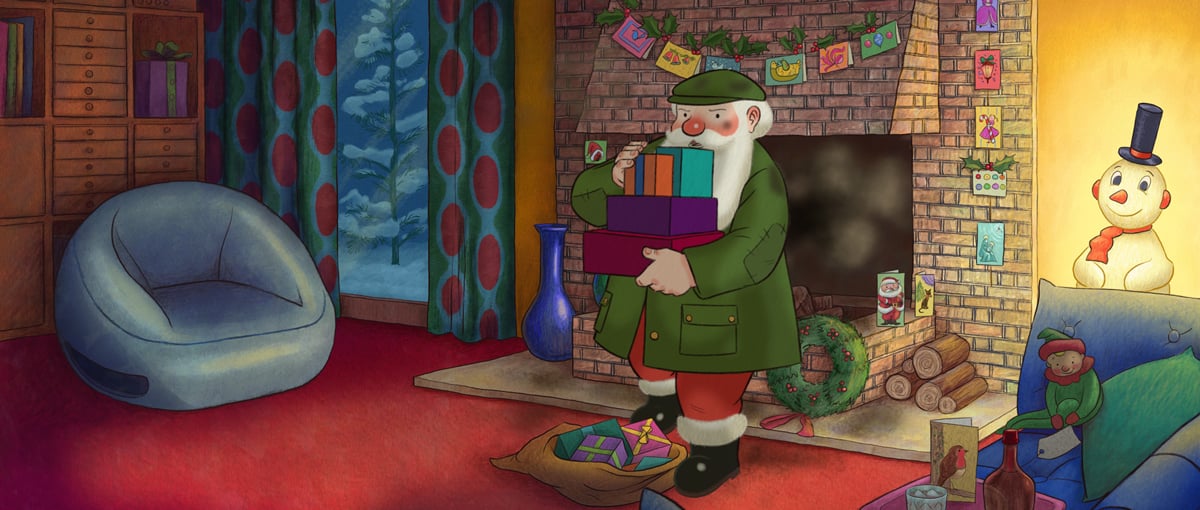 Now the process is almost all digital: the animation is done by hand, but on a digital platform, and the colouring is all digital – in this case using the TV Paint process. But, as with the original books, it must first start with a good script – otherwise, so much effort can be wasted. Thankfully here the ideas flowed such is the strength of Raymond's creation!
Watch Father Christmas in action in the Barbour Christmas film, and discover Barbour gifting here.
FATHER CHRISTMAS™️ by Raymond Briggs. © Raymond Briggs/Blooming Productions 2019. Published by Puffin. Licensed by Copyrights Group.