Barbour Coastal Collection x Jackie Greaney Q & A
Coastal Collection x Jackie Greaney
autumn winter 2018
We chatted to Jackie Greaney, who is known for sharing her travel and lifestyle on her instagram @jackiegreaney. In celebration of our AW18 Coastal Collection, we learned more about how she's styling this season's collection and her latest trips around the world.
It's lovely to chat with you again! What has been your greatest experience of 2018 so far?
My partner Paul and I started our own business last year when we moved to Maine, and most of 2018 has been spent focusing on growing the company and expanding our reach. Running a business isn't easy, and the work is never done! But among all the obligations of small business ownership, the thing I'm most proud of is our ability to also prioritize time for travel and one another. Our adventures together greatly inspire our work, and I'm grateful that we both value time spent exploring, and nourishing our creativity 
When we last spoke, you mentioned the value of Instagram in building a community. What is the most interesting place or thing that you have discovered through Instagram?
Instagram has introduced me to so many amazing people and places that its really very hard to pick a favorite! But Paul and I first discovered and visited Kennebunkport because of an invitation we received through Instagram, and we loved it so much that we decided to relocate and call it home. Since moving to Maine, it's been amazing to me how many people have used the app to welcome us to the community—we've met neighbors, friends, and business connections, and I feel grateful every day for Instagram's remarkable ability to connect individuals and expand communities.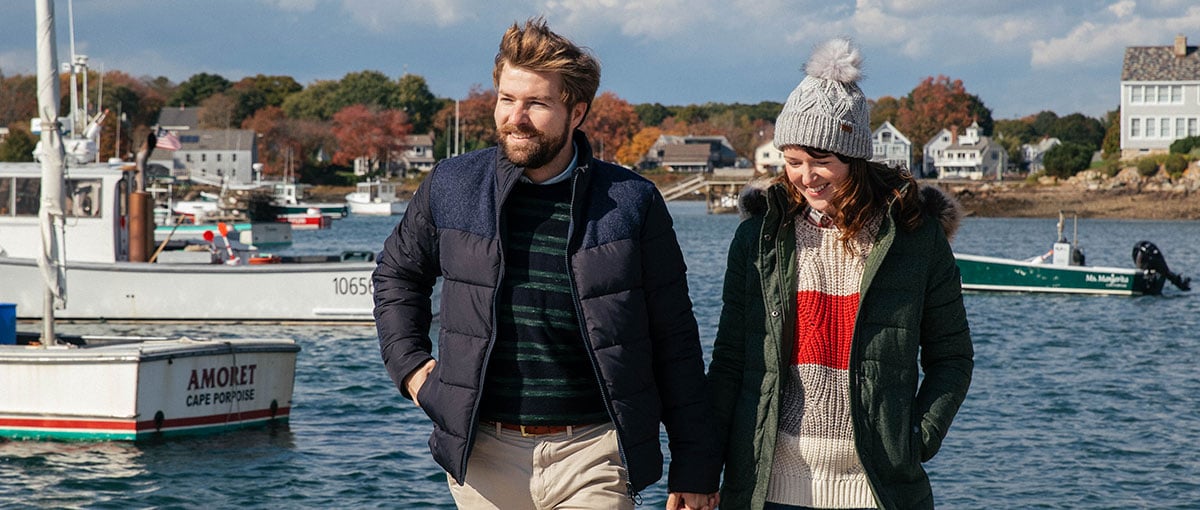 ---
What is your favorite season to spend on the coast in Maine?
One of the reasons I live in New England is because I love every season! It's so hard to pick a favorite. As a photographer I must admit I love the long days of Summer.
But, it's hard to top the Fall, when the trees light up with color, and things start to slow down. My favorite beach days of the year are in October, when the crowds have cleared and the sunsets give off a special kind of golden light.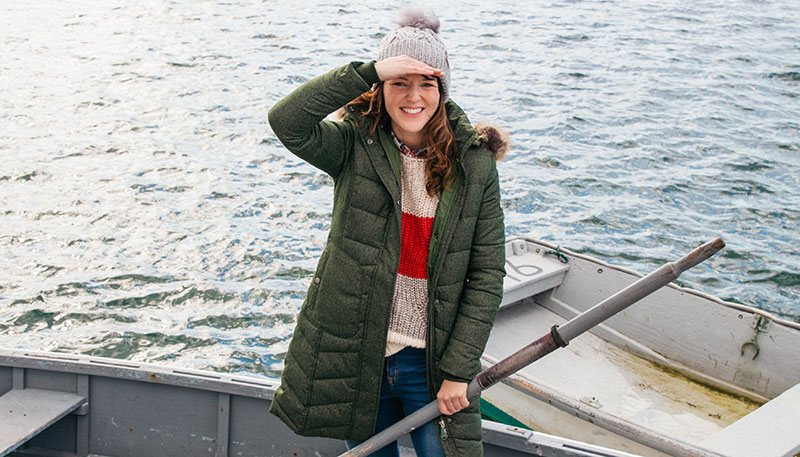 ---
---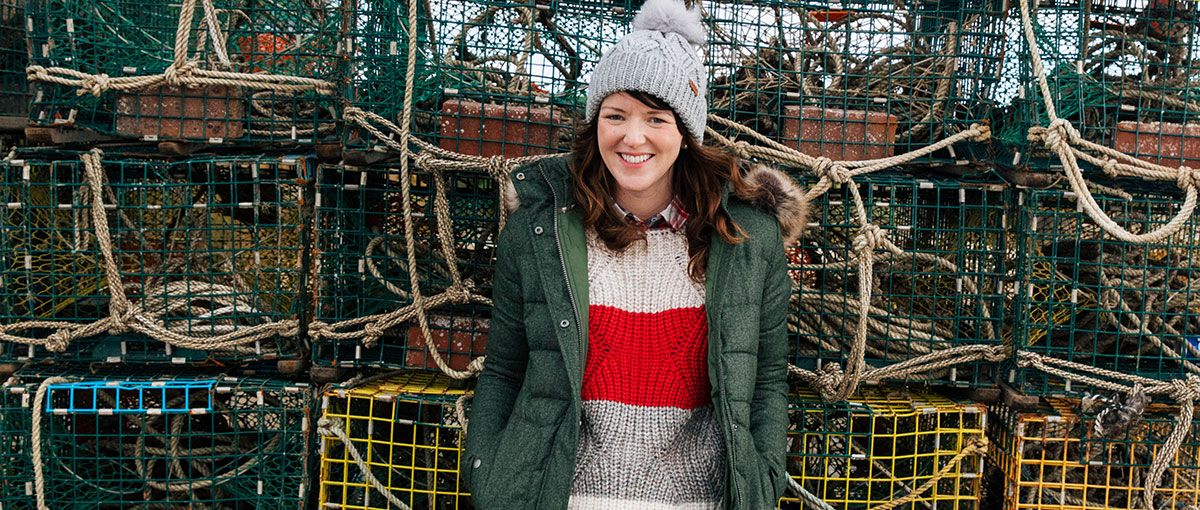 What are some of your favorite local shopping destinations?
The nautical antiques in Maine are amazing! Paul and I have a particular affinity for them, and have had so much fun decorating our house in Kennebunkport with treasures we have found while traveling around the state— from buoys and model boats to old rum bottles and vintage ropework. We have a number of great antique shops in the Kennebunks, from Antiques USA to Contents Preserved, but many of our favorite items have been picked up at the local flea market, where the hunt is half the fun!

What attracts you to the new Barbour Coastal?
I'm all about color, and I love the palette of this season's collection. I'm especially drawn to the reds, which cheer up the grey days that are so common in Maine this time of year!

What is your favorite piece from the collection?
I love the Barbour Foreland coat so much that I have it in both green and navy. Parkas are a New England staple, and I love the soft, tweedy fabric and mix-quilted tailoring of this coat. It has a polished look, while still maintaining all the warmth and functionality— not easy to come by in winter wear!
Discover the Coastal Collection here.
---
Discover your perfect style...