Barbour Christmas: Jacey Duprie Q&A
Jacey Duprie Q&A
christmas 2018 
This Barbour Christmas, we caught up with Jacey Duprie of Damsel in Dior, to learn more about her exanding family, her favourite moments from 2018, and what she'll be gifting this Christmas...

As the year comes to a close, what has been your most joyful moment? What has been the most challenging?
My most challenging has been navigating the hormones and work changes that have come along with my pregnancy which is easily dismissible given my most joyful moments have all been pregnancy related.
Though you are now based in California, what are some holiday traditions that you've brought with you from Texas?
This will be my very first Christmas not waking up at my parent's home in Texas so I definitely plan to inject some traditions into the holiday. No matter what, we always leave cookies & milk out for Santa by the fireplace on Christmas Eve. My Mom makes home-made fudge each year and takes some to our neighbors which is something I'm doing this week for my new neighborhood in Los Angeles.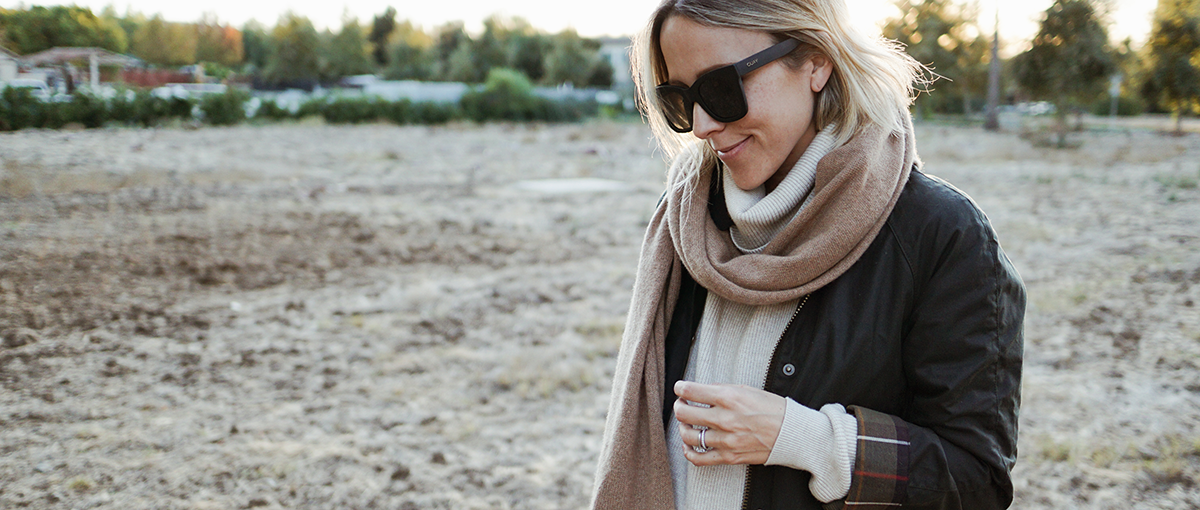 ---
What is one holiday tradition that you plan to establish with your daughter?
I'm planning on every year going to downtown LA for the Holiday Sing-A-Long at Walt Disney Concert Hall. We are already starting the tradition early this year! And making fudge together, lots and lots of fudge.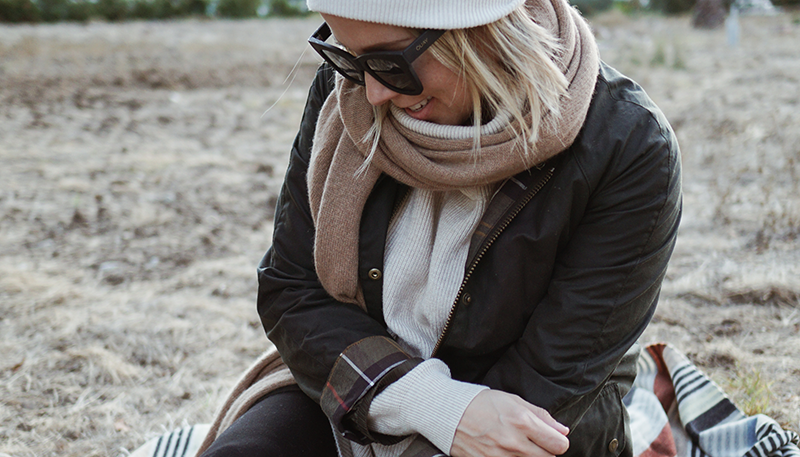 ---
---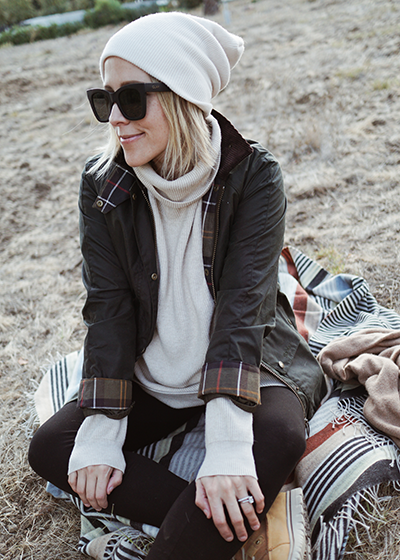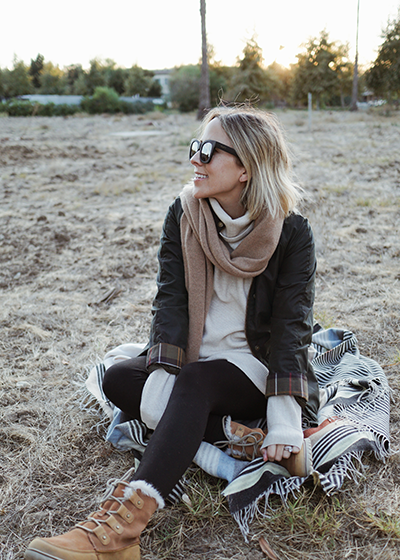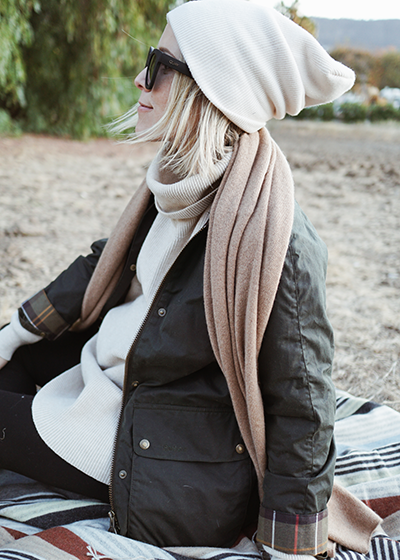 Your readers love the gift guides and giveaways that you put together during the holidays. Offline, what is your strategy for finding the perfect gift?
When it comes to selecting things for my gift guides, I trust my gut and select pieces that I would be exited to receive and/or give. I truly love every single piece that is in our gift guides and they are all hand selected by myself. For our giveaway series I also hand pick the brands that we have worked with over the year that felt extra special and unique to me in some way. Whether it's the product that is being given or the relationship with the brand, I have a strong connection to all of my holiday content each year that feels very unique.
What makes a Barbour jacket such a great gift?
It is such a classic piece that so many people would love to own but might not necessarily purchase for themselves. Last year we got my mother-in-law and my Dad a classic Barbour jacket and they both really loved receiving them. I think because it's a staple wardrobe item that can be worn year-round and it feels extra special because it's not an ordinary gift. Barbour comes with an attached history, heritage and thoughtfulness behind the craft in which every piece is made.
Discover more #BarbourChristmas.
---