Barbour Christmas: Meet Our Christmas Barbour Dogs
Barbour Christmas: Meet Our Christmas Barbour Dogs
AUTUMN WINTER 2019
As part of our festive campaign featuring Raymond Briggs' beloved Father Christmas, we've teamed up with a crew of four-legged friends and created a series of very special illustrations. You might have seen these charming images floating around our social pages, so we thought it would be a great time to meet the canine crew behind these beautiful drawings. Allow us to introduce the team…
Boris, Lily & Darcy
Darcy, Boris and mum, Lily, are a beautiful trio of golden retrievers who travel the world as one big happy family. To date, the retriever relatives have been to ten countries (and counting), from camping out in the Scottish Highlands and tearing up the waves in Wales to treading snow in the Pyrennes and riding a gondola through Venice. There's nothing they love more than discovering the world together.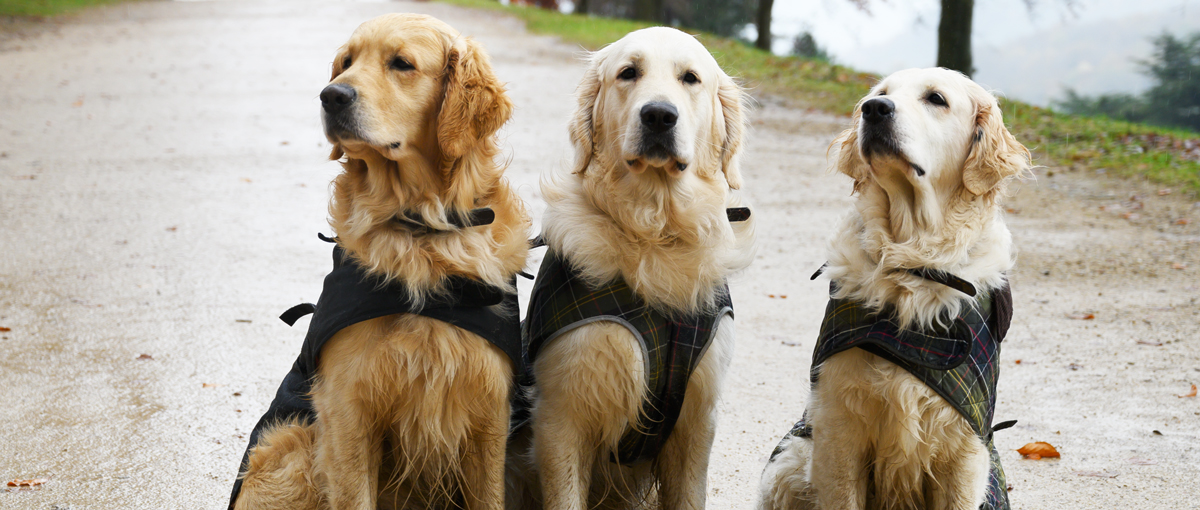 ---
Ila and Drax
The next two in our Barbour dogs crew is our majestic duo Illa (a nova scotia duck tolling retriever) and Drax (miniature American shepherd). Nothing stops these guys from getting outside. Come rain or shine, you'll always find them bounding through the forest and rolling in the leaves. But they're not always mucky pups. The charming pair scrubbed up for their film debut, starring as extras on the silver screen.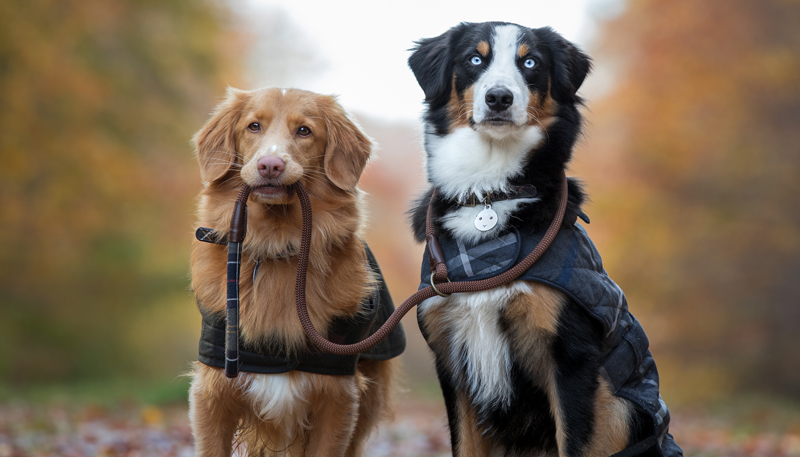 ---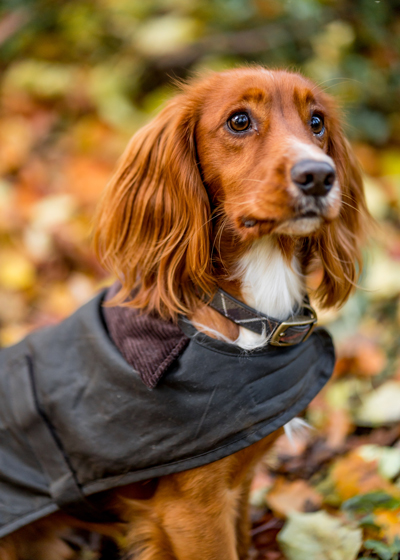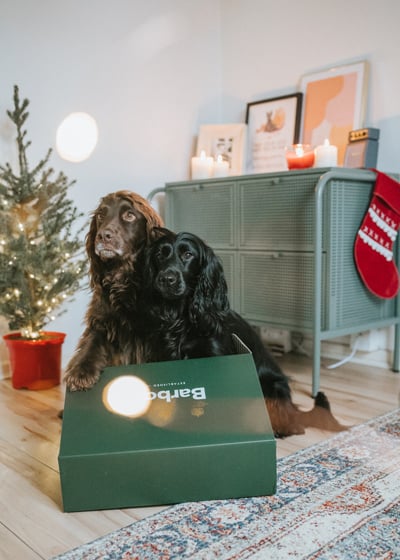 Red
Next up is our cocker spaniel, Red with his gorgeous glowing coat. As a working spaniel, Red never shies away from adventure. In fact, he had climbed Great Gable before he was even a year old. This four-legged explorer is all about the great outdoors and spends the weekends camping with his favourite humans.
Lily and Severus
This spaniel family loves to get out together, especially at Christmas. Whether it's a minivan tour of Europe with a backpacking trip through their local forest, these pooches are inseparable. When they're not out on an adventure, or staying in a luxurious dog-friendly retreat, there's nothing they love more than to be cuddled up by the fire with their favourite chew toy and their loveable humans.
Mabel and Marley
Last, but certainly not least, is Mabel and Marley — a pair of cockapoo rascals whose heart-warming selfies could melt even the coldest heart. When they're not exploring the woodlands in their hometown of Liverpool, they're packing their bags for a joy-filled trip on the coast. But be careful, just one look through their teddy bear coats into their big beautiful eyes and you'll be smitten!
Win your own special dog illustration!
We're giving you the chance to win your own bespoke illustration for your beloved dogs, along with their very own Barbour Dog jacket. Head on over to our previous blog or Instagram to find out more, or head to our Christmas page for more about the campaign.
---
Discover your perfect style...