Barbour Christmas: Jackets Through the Generations - 2019
The Festive Film Archives; Jackets Through the Generations - 2019AUTUMN WINTER 2019
Having travelled back over the decades in our festive film and explored the events and trends that shaped them, it's amazing to see just how far we've come and to look back on all of the wonderful jackets in our archives. As we come to the end of our journey of jackets, in our modern-day styles, we're excited to see what future awaits.
2019: What Adventure Awaits?
As we've spent our year collaborating with people to bring our Father Christmas story to life, it's been so magical to look back on British homes throughout the years, and see just how much has changed, and how that has influenced Barbour over the years. As we think about how our homes and our nation will evolve further as we head into a brand new year, it is exciting to imagine what the next 125 years of Barbour Christmases will look like.
We're honoured to have been telling our story for 125 years, and as our friend Father Christmas would say, here's to 125 more blooming Barbour Christmases!
With that, we'd like to wrap it up with the jacket that shaped the most recent decades for us, and arguably one of our most iconic styles; the Bedale.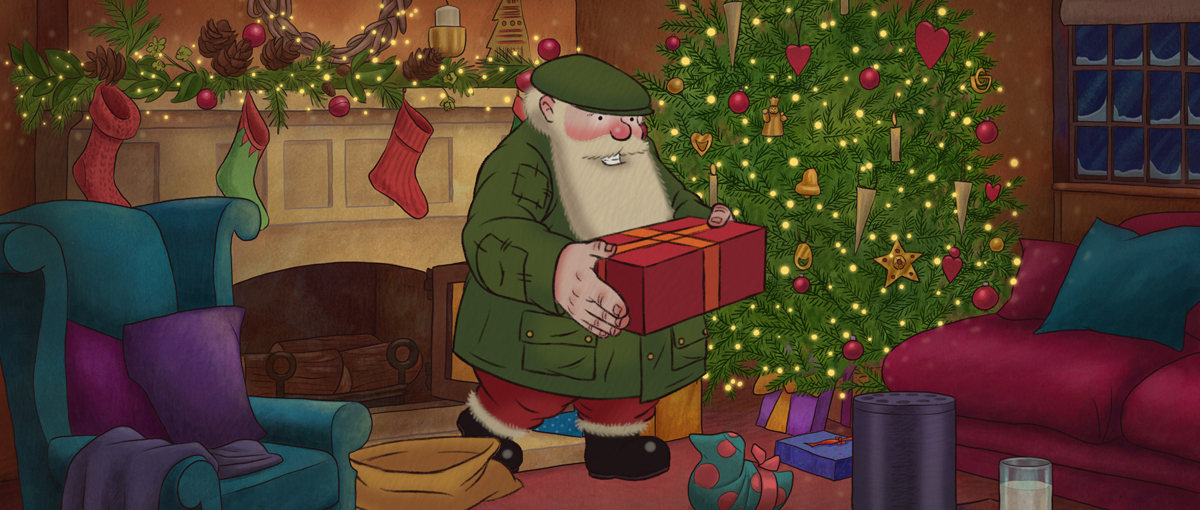 The Bedale
Today, one of the most popular Barbour jackets remains the Bedale waxed jacket — a classic style that has evolved into many new styles over the years but remains a key jacket in the history of Barbour. Though the Bedale is technically a men's jacket, it's classic style is affectionately adopted by all, whether bought outright, received as a gift, or lovingly "borrowed" from a Father or Grandfather.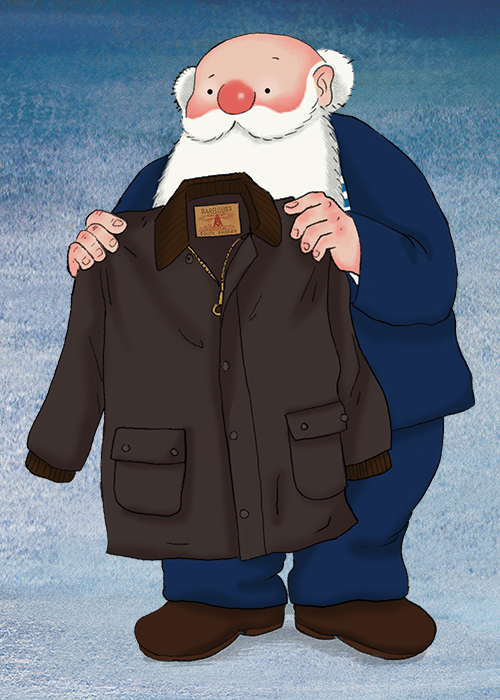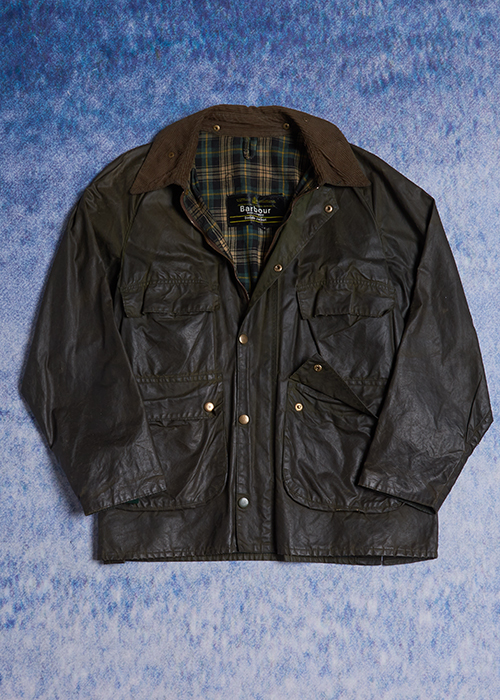 ---
This men's jacket is a limited-edition version of the iconic Bedale. Reimagined with a defined fit and contemporary details — including ribbed storm cuffs and angled jetted pockets at the front and sleeves — it's a perfect example of a true modern classic. And with a corduroy collar and Barbour Tartan lining, it stays true to the iconic original.
Beadnell Wax Jacket
Though many see the Bedale as a unisex jacket, the Beadnell offers a tapered, feminine silhouette perfect for those who prefer a slimmer fit. Crafted in traditional Thornproof waxed cotton, it protects you from the elements without compromising on style. Additional options are available to keep you cosy in the colder months, including a zip-in liner and a hood to protect you from those pesky showers, which makes this a versatile, all-season jacket.
Boys' Bedale Waxed Jacket
Bedale really is one of our most famous styles. So popular, in fact, that it has been resized to create a special version for boys, featuring the same elements you'll find on its adult counterpart. Featuring the same waxed cotton outer, chunky Barbour zip and corduroy collar as its big brother, it's perfect for boys who like to spend their days in the great outdoors. This jacket is a timeless and versatile piece for kids.
Discover more from Barbour Christmas, and shop the Barbour gifting range here.
FATHER CHRISTMAS™️ by Raymond Briggs. © Raymond Briggs/Blooming Productions 2019. Published by Puffin. Licensed by Copyrights Group.