Top 5 British Staycation Spots
What to Pack for the Perfect Trip
SPRING SUMMER 2021
We are spoiled for wonderful places to visit in Britain. From country to coast, north to south and everything in between, there are a host of places to take a fun-filled family holiday. To help cut through the noise, we've put together a guide to our top 5 British staycation spots with some handy tips on what to pack for the perfect trip.
The New Forest
An exploration of natural beauty
Despite being a forest by-name, this enchanting part of the world offers the best of rolling green and glorious coast. Whether you're looking for long strolls with the pups followed by a trip to the local pub, or days spent crabbing off the pier, this is the spot for your next family adventure. That's even before spotting one of the beautiful free-roaming ponies that wander the woods here.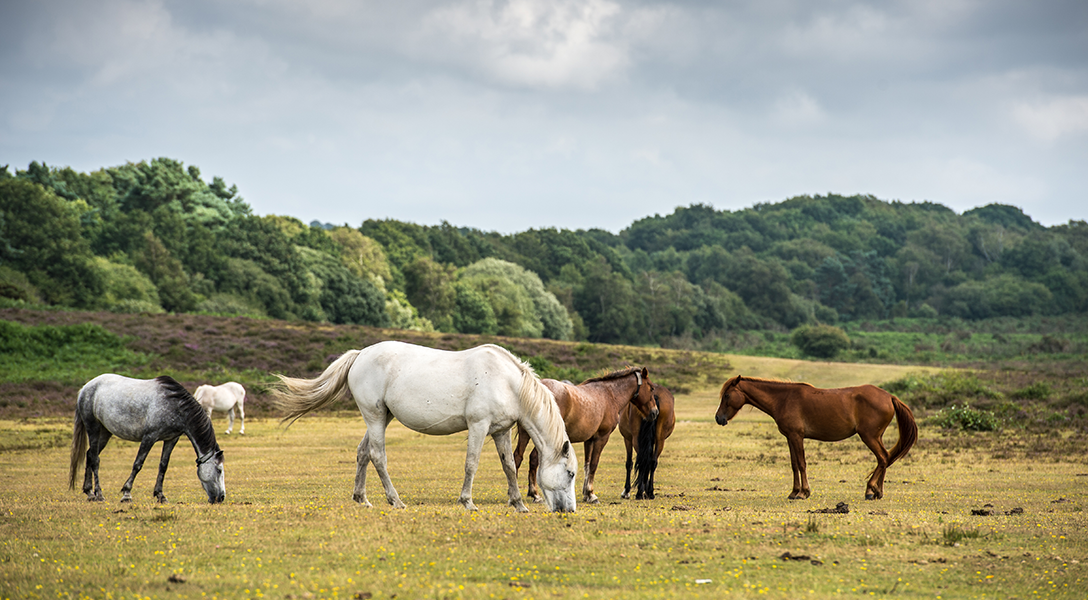 The New Forest
What to Pack
With such a variety of landscapes to explore here, the key is to keep your wardrobe flexible, with layers and accessories that can easily go from the forest floor to a quaint local pub. A solid staple has to be the Barbour Cascade Backpack — perfect for packing up and going at a moment's notice.
For the kids, lightweight jackets and jumpers are a must, especially the Barbour Girls Summer Saltburn Quilt and the Barbour Boys Prep Logo Crew, which are no strain to carry should things warm up. Of course, with all that walking it pays to go with comfort, but not at the expense of style, which is why the Barbour Women's Chino Trouser and Barbour Men's Garment Dyed Tee are ideal for mum's and dads who never let their clothing get in the way of quality outdoor fun with the family.
The Scottish Highlands
Unlocking history and magic
Everywhere you look, The Scottish Highlands is rich with rolling beauty, and some magical folklore too. From misty hills to vast lochs, there's much to lose ourselves in. Even when you think you've discovered the most breathtaking spot; you'll be surprised by an even more beautiful hidden cove or isle within it. Just the place to make family memories for years to come.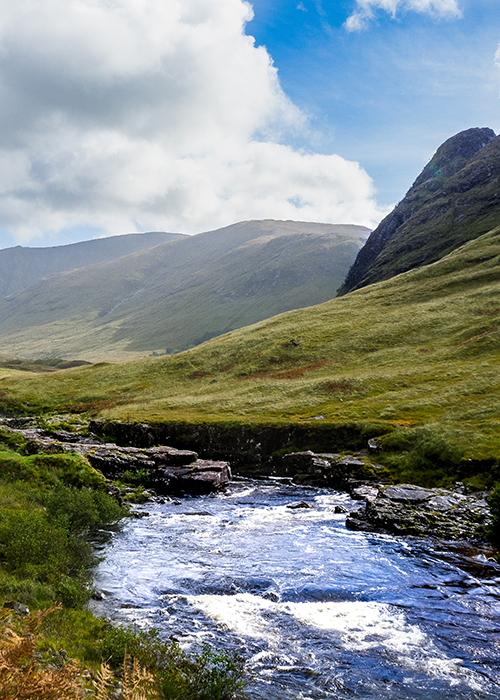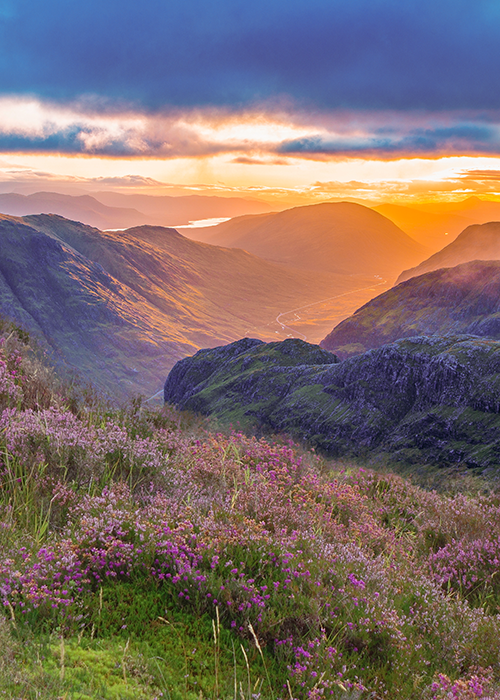 The Scottish Highlands
What to pack
With the raw, rugged beauty comes a natural unpredictability in The Highlands — you have to be ready for whatever it throws at you weatherwise. So, dressing the family for this occasion can only mean one thing: weather-proofs.
The Barbour SS21 collection has redesigned and introduced key jacket styles that bring dependable protection from the elements that won't fade into the scenery. Like the Barbour Men's Oakwood Jacket that keeps the rain out with its mesh-lined hood and rain cuffs to keep the weather out in a bold Inky Blue that stands out in a storm. Also, up to the task is the Barbour Women's Promenade Jacket with its breathable, lightweight waterproof fabric, flattering cut and British seaside-inspired colours that make long walks in all conditions a breeze. For the kids, it has to be Barbour Girls Liddesdale Quilt and the Barbour Boys Alnot Casual, that will have them safe, warm and dry whatever the weather, in styles that they won't argue about putting on.
The Lake District
Breath-taking unspoilt scenery
From valleys and villages to mountains and more, The Lake District is an amazing place to spend a few days together, with so much to see that you won't need any digital distractions. With its unique position, stretching from the North East coast to inland forest, it offers the best of both worlds, so whether you choose to spend it by the sea, lakes or in and amongst the trees you're in for a special trip as a family.
The Lake District
What to pack
The Lake District really is a place like no other, which means packing smart with comfort in mind for those scenic treks to natural beauty spots. For this, lightweight shorts and tees like these are perfect. For the kids, the Barbour Girls Bradley Print Top and Barbour Boys Logo Tee are simple staples with style made from 100% cotton for quality, soft, breathable freedom when exploring (and easier washing post-adventure). Shorts that look the part and offer adventure-worthy comfort can be a tricky find, which is why the Barbour Men's Neuston Twill Short and Barbour Women's Essential Chino Short, with a softer feel to classic denim, bring the best of smart-casual style and comfort together in one.
Cornwall
Picture perfect seaside fun
Cornwall is an iconic spot to soak up the nostalgic British seaside. Famed for its giant seagulls, postcard coastline and quaint fishing villages, it's a great place to take a proper coastal family escape. Not forgetting its swashbuckling history that will lead to precious moments (and photographs) worth treasuring.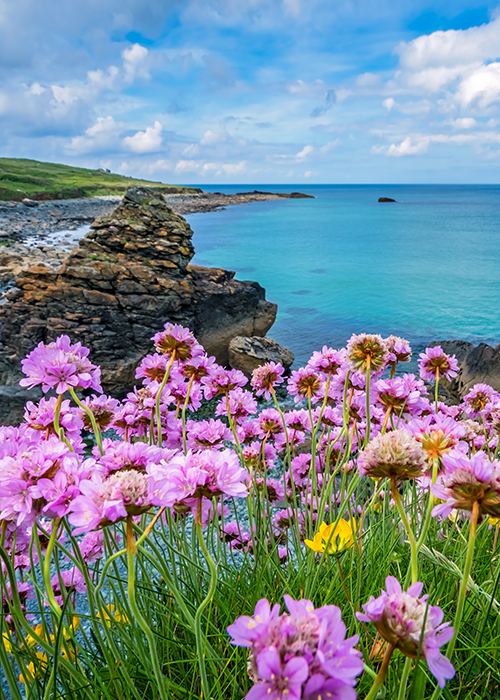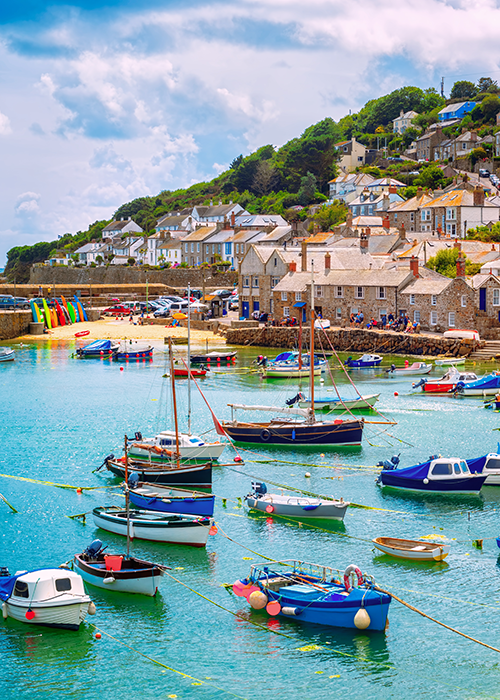 Cornwall
What to pack
Trips to the coast mean time in and out of the water, so comfy, quick-to-dry fabrics are key. When you come to pack, think light — like these colourful, seaside-inspired essentials that can be easily folded away into the one family weekend bag without any fuss. Both the Barbour Dalmore Stripe Dress and Barbour Castle Panel Tee are perfect for sitting beachside, or diving into the heart of the action with the family, with lightweight fabrics and seaside-inspired detailing. For kids who love to play, the Barbour Girls Rowen Tee and Barbour Boys Essential Swim Shorts are must-packs for carefree days spent by the sea that lead to lasting childhood memories; with playful designs and fabrics that won't spoil the fun.
South Downs
Discovering vast British landscape
Spanning multiple counties including Brighton, Sussex, Hampshire and Surrey, South Downs is an epic British place to discover. From town to coast to countryside, it really has it all. So, if you're looking for a break that's got a little bit of everything, this is definitely worth exploring.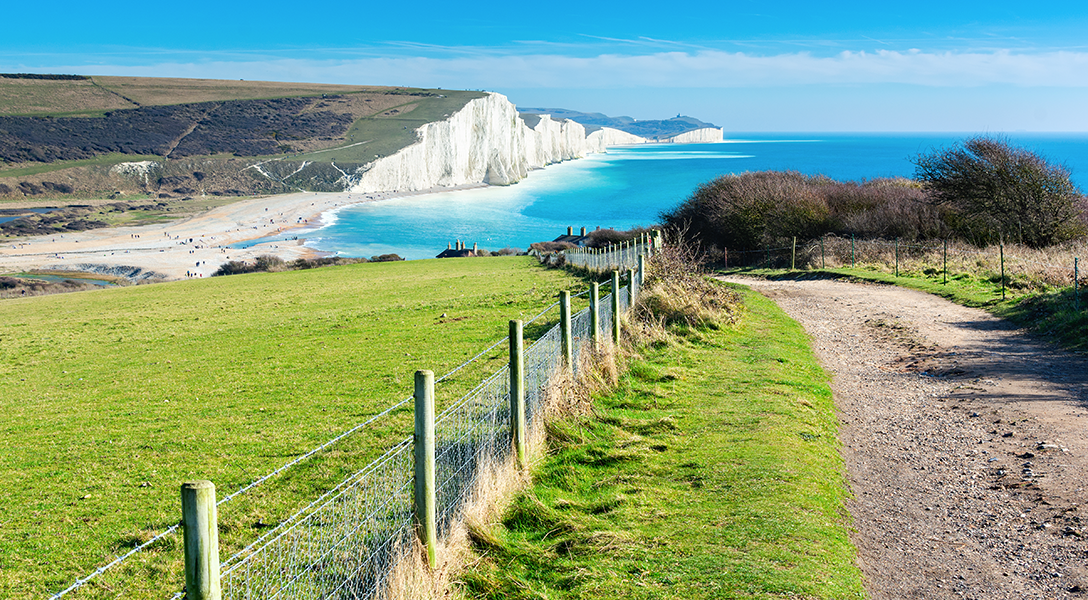 South Downs
Of course, no British staycation would be complete without a toolkit of seasonal accessories to help you have a magical family break. Especially stylish luggage like the Barbour Leather Medium Travel Explorer — smart and sensible for weekend breaks — and the Barbour Christie Tote, to help keep everything together on big days out. For added seasonal style, a good hat and brolly will have you covered, and the Barbour Seaburn Trilby and Barbour Tartan Mini Umbrella are particularly welcome editions for the summer, come rain or shine.