Barkbour: The Story Behind Our Illustrated Snoopy Sculpture
SPRING SUMMER 2022
This spring-summer, we're proudly sponsoring 'A Dog's Trail', a celebratory art trail from the Dogs Trust, which paws its way across the city of Cardiff with specially designed sculptures of the beloved Snoopy.
The art trail celebrates the Dogs Trust's new re-homing centre, which is coming to Cardiff, and showcases Cardiff's artistic talent, with hand-painted designs. The Barbour Snoopy 'Barkbour', designed by illustrator Emma Graham, is fully kitted out in a trusty Barbour waxed jacket and wellies, with a tin of our Thornproof dressing in his paw.
Find out more about the inspiration behind the design from Emma herself, and how she brought Barkbour to life in our Q&A below.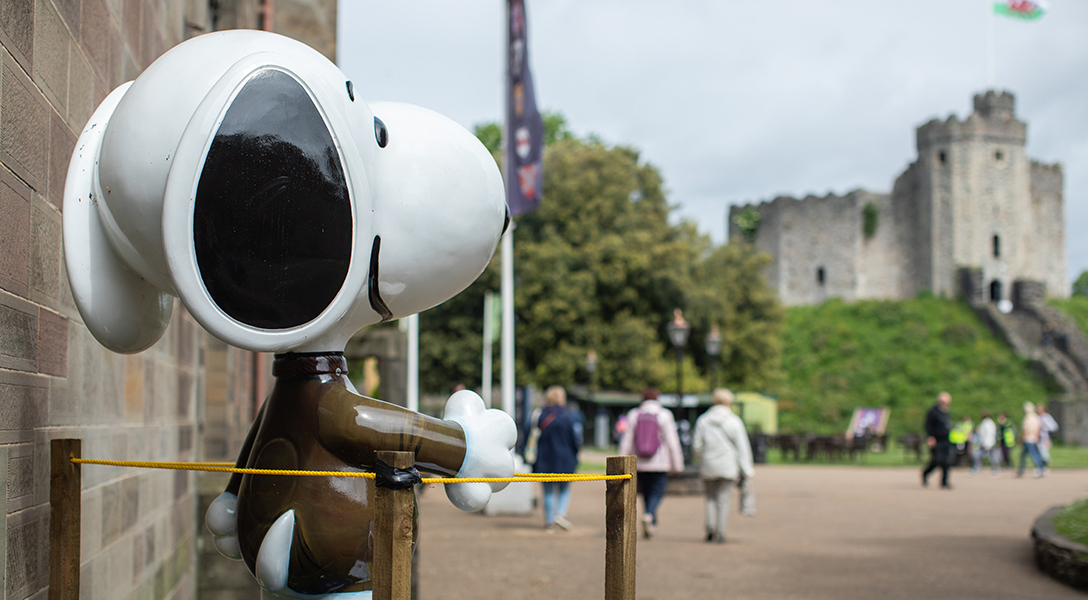 Please introduce yourself.
Emma: I am an illustrator and designer based by the coast just outside Ipswich. I trained as a graphic designer and worked in the publishing industry and packaging design. I have also worked as an exhibition designer and grower in the horticultural industry and been awarded a silver gilt medal at the Chelsea Flower Show. I love the diversity of my job as I can be working on anything from children's book illustration, to the Wild in art sculptures.
How did you get into illustrating?
Emma: Growing up in a very creative family I was always surrounded by art in some form, so my parents thankfully encouraged me to go to art school. I have always had a love of children's books, so when my children were babies, I decided to try my hand at children's book illustration, I had several other jobs along the way to fund my dream, but now work full time in design and illustration.
What is it about illustrating that you enjoy?
Emma: I love the varied projects I get to work on, bringing ideas to a canvas, whether that is 2D for books or 3D for the wonderful sculptures. I always have a head full of ideas and it is great fun to bring them to life.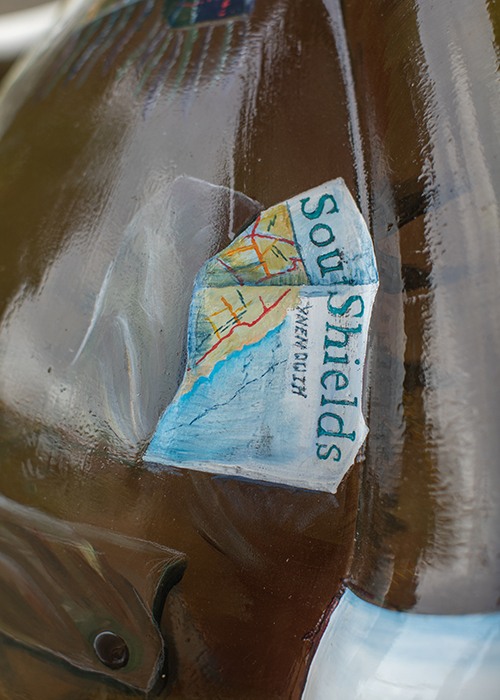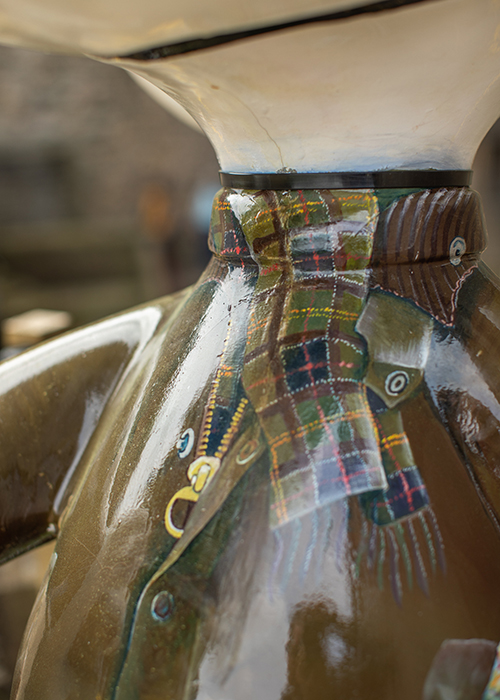 Do you have any special things you do/places you go to get your inspiration?
Emma: I love to read and yes, they mainly are children's books or for young adults, I use the excuse of grandchildren to buy new picture books. I also love the local woods and beach, so if I need inspiration or just to clear my mind those are my go-to places, I'm so lucky to have both on my doorstep.
What made you want to paint the Snoopy sculpture as part of the art trail?
Emma: Ah Snoopy, who doesn't love Snoopy? I love the scale and 3D canvas of the Wild in Art sculptures and they are great fun to design and paint.
What inspired the design you did for the Barbour/Snoopy sculpture?
Emma: I love a play on words and puns, so with the Dogs Trail in mind and the charity being the wonderful Dogs Trust, I had in mind BARK-BOUR as a name. Using the wonderful coats and wellies as the basis of the design, Barkbour came to life.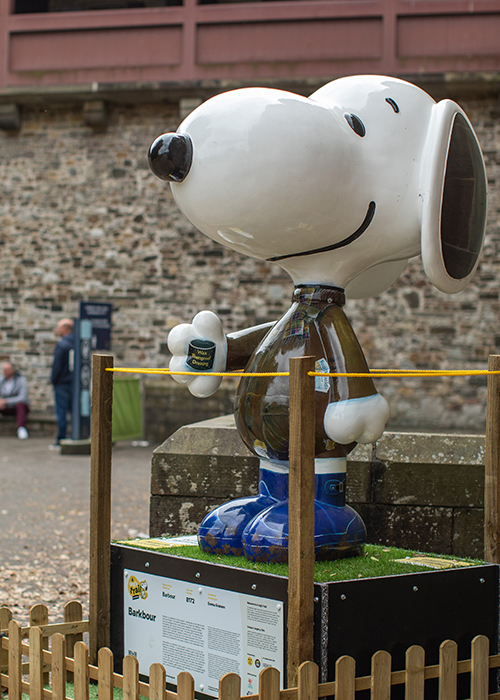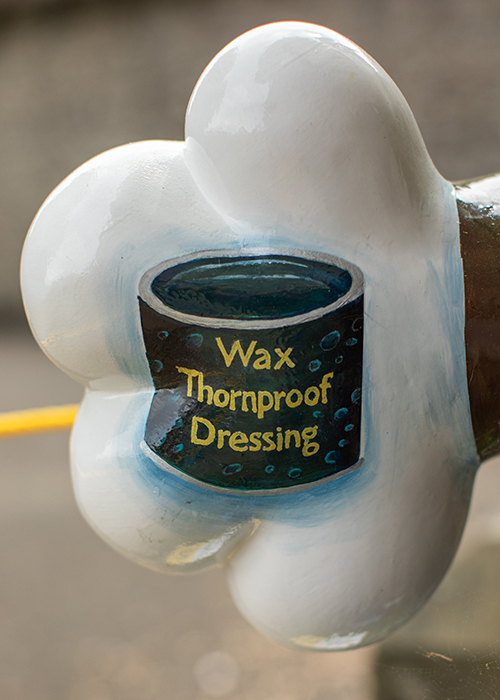 What was the process of painting the sculpture?
Emma: The sculpture always gets a good soapy bath prior to painting, just to be sure they are clean, and the paint adheres well. The design was then drawn on in pencil. Using a Barbour coat as a reference for design details and colour matching, I then mixed the correct colours and painted him, ensuring the coat looked fabric like with folds and seams, zip, poppers and of course pattern match on his scarf. He has mud-splattered wellies and a folded map of South Shields in his coat pocket. Once the design was complete, he then had 2 coats of glossy varnish to protect him from the weather.
Do you have any special memories of Barbour you'd like to share with us?
Emma: Snoopy was delivered to my studio just before Christmas 2021, so instead of a tree he was decorated in a Santa hat and tinsel scarf.