Barbour Must-Haves Collection
AUTUMN WINTER 2020 PREVIEW
From the coast to the country, the Must-Haves collection for women represents the very best of Barbour. Infusing contemporary styles with a heritage feel and a beautiful colour palette, the collection houses everything to help you build your own signature wardrobe.
Comprising a range of dresses, tops and knitwear in versatile colour schemes, the latest iteration of the collection is decorated with pastel stripes in a subtle nod to Barbour's rich maritime heritage. Utilising super-soft fabrics throughout, each piece is the perfect balance between feminine elegance and all-day comfort.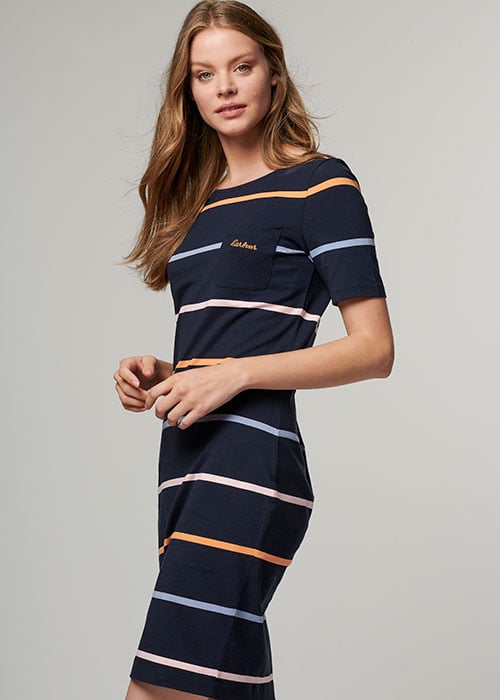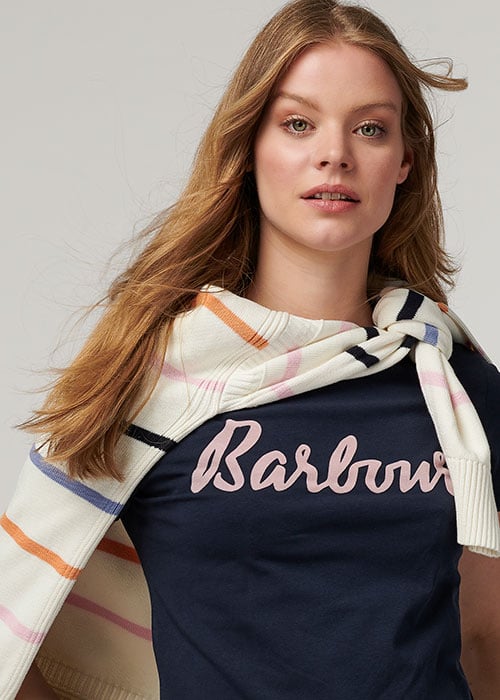 The core of the collection is a range of essential transitional pieces, including the ever-popular Rebecca tees and Otterburn sweatshirts. Designed for effortless layering and coordination, they're rendered in our seasonal colour scheme and decorated with the playfully distinctive Barbour script lettering inspired by vintage catalogues from our archives.
No collection of Barbour Must-Haves would be complete without a selection of waxed and quilted jackets, and this season is no different. From the iconic Beadnell waxed jacket to more contemporary versions of classic sporting quilts like the Deveron, you're sure to find the perfect piece to complete your transitional capsule wardrobe.
.