Barbour Life, 125 Years Customer Stories: Meet Lee
Meet Lee
spring summer 2019
In celebration of our 125 year anniversary, we invited customers to share why they love Barbour, their Barbour way of life, and what we would find in the pockets of their Barbour Jackets. This month, we met up with Lee Pierce from Leicester.
Can you let us know a little about yourself?
I'm Lee, I'm 40. Born and raised in Leicester where I still live with my wife Rachel, three daughters, Emily, Ava and Edie, and our orange Roan Cocker Spaniel, Jarvis.
Can you tell us the story you shared about your relationship with Barbour?
My Barbour story started last year when I was lucky enough to get a Barbour Ashby Jacket for my birthday. As soon as I put it on it took me back to when I was a child and my Grandad - memories that I hadn't thought about for years! The smell of his Barbour hanging in the hallway, the smell of oil on my hands. I lost him far too soon in 1988. But every time I put my Barbour Jacket on it takes me right back to him and those memories. Not only do I have a quality coat that keeps me warm and dry, it also makes me smile and helps me remember my Grandad every time I put it on.
Thank you Barbour for bringing back the memories of my Grandad!
Barbour celebrates its 125th birthday this year. Were you aware of this and how will you celebrate?
I'll celebrate the 125th birthday by heading out on a few more camping trips with my Barbour Jacket, where it comes into its own, the great outdoors.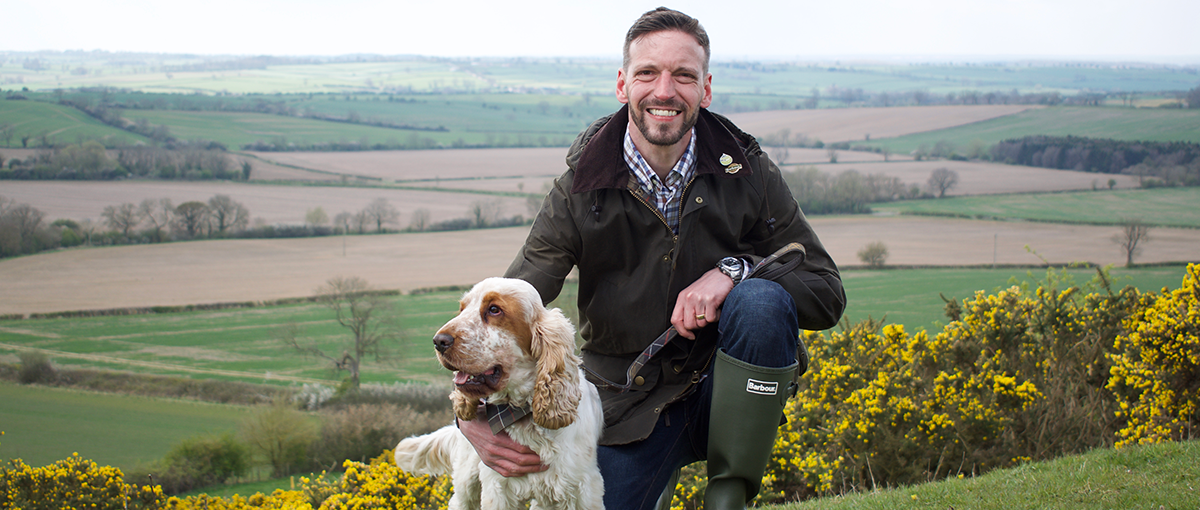 ---
If your jacket could talk, what stories could it tell us?
If my jacket could talk, it would probably be to warn me that my 14 year old daughter is about to walk out of the house wearing it! She probably wears it more than me because she loves the style of the jacket
When did you first come across Barbour?
I always remember my Grandad and Mum wearing Barbour, so from a young age I have known about the brand. It's a jacket that will stay loyal to you and for the generations to come.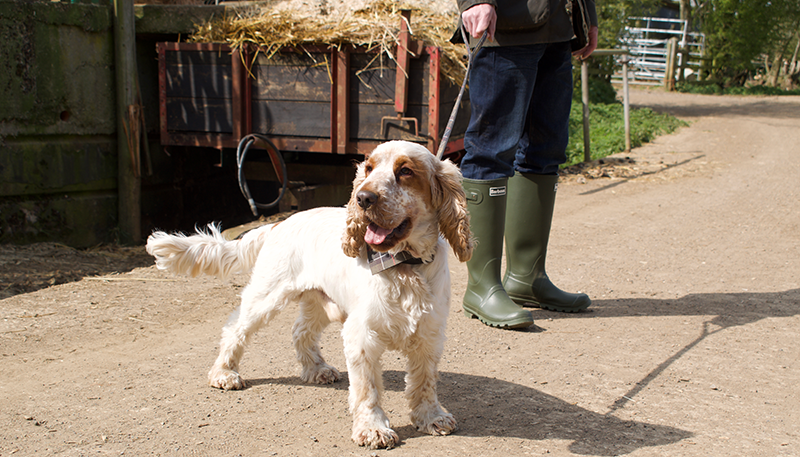 ---
---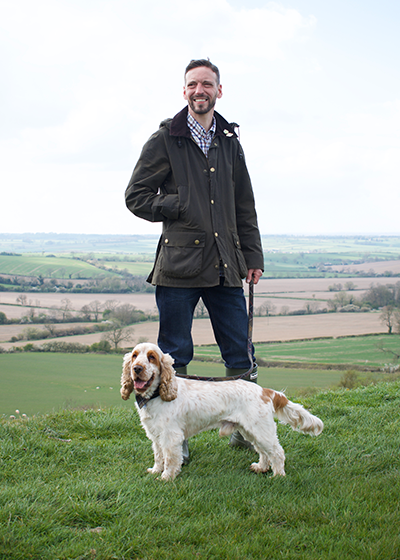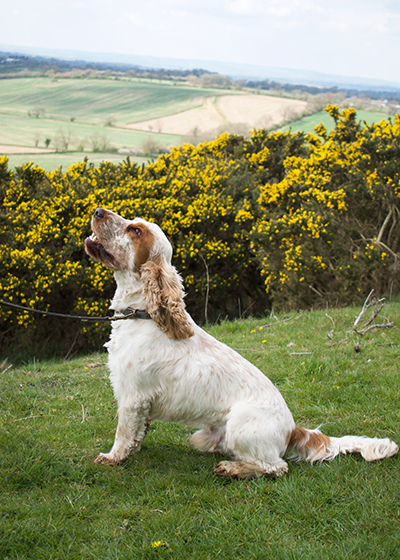 What do you do in your downtime to relax? Are there activities with your friends and family you enjoy out in the countryside or by the coast?
The majority of my downtime is spent outside taking Jarvis on long walks. I love walking around Burrough on the Hill, where we have been today for the views of Leicestershire are stunning. I also have a camping mad family, so even our holidays are spent entirely outdoors.
How do you style your Barbour clothing?
I originally wanted a Barbour jacket for walking Jarvis, but I pretty much wear it all the time now. It goes well with anything, from jeans and a t-shirt to a wet Sunday morning wearing joggers and Barbour wellington boots.
What does an average day in your Barbour jacket look like?
Normally stood in a field somewhere in the countryside, in the rain with my hood up, waiting for Jarvis to stop sniffing for rabbits!
What one word would you say best describes Barbour?
Reliable.
It's amazing how a bit of cotton with wax on can keep you totally dry. The jackets have style yet they are practical. You can wax it up and they can last years. Four generations of my family love Barbour. My grandad used to wear one, my mum did, I wear it and my daughter wants one; therefore, it appeals to all generations. A true timeless classic.
What would we find in the pockets of your Barbour jacket?
The pockets on a Barbour jacket are great because you can fit everything in, especially all the necessities that you need for a dog walk; dog whistle, poo bags, dog treats and a soggy tennis ball!
How would you describe your Barbour way of life?
A hectic fun filled one, with young kids and a spaniel! Always outside wearing my Barbour Jacket; it never lets me down. It's definitely always a dry one.
Learn more about the Barbour 125 here.
---
Discover Your Perfect Style