Barbour Life 125 Years Customer Stories: Meet Joshua Ellins
Meet Joshua Ellins
AUTUMN WINTER 2019
In celebration of our 125 year anniversary, we invited customers to share why they love Barbour, their Barbour way of life, and what we would find in the pockets of their Barbour Jackets. This month, we met up with Joshua Ellins.
Can you let us know a little about yourself?
My name is Joshua, I'm 36 and I am currently living in London. I'm originally from the west coast of Canada, however I came over to the United Kingdom around 10 years ago to start a new job.
Where are we today and why?
Today we're in Bishops Park in Fulham, London. This place is not far from my flat and I come most days to burn off steam, either by going for a run or simply going for a walk, to get away from busy London life and to enjoy the outdoors.
Can you tell us the story you shared about your relationship with Barbour?
Coming from Canada, a place known for its cold and sometimes harsh weather, I've always picked my outdoor clothing carefully to deal with the seasons. Having lived in the UK for over 10 years, Barbour is a respected and traditional British brand that I've always admired. I own the Barbour International Duke Jacket and have proudly worn my jacket in many places I've visited, from Italy to Norway, but most memorably back home in Canada where it stood up to the test of a cold winter. I received a lot of compliments from my friends back home…I think they were quite jealous!
If your jacket could talk, what stories would it tell us?
From the streets of rainy London, the smells of fresh Italian food in Rome and, of course, the cold ice and snow of Canada, my jacket would tell a story of never-ending adventure, treading unbeaten forest paths and protecting its owner from all nature throws at it, all with style and a sense of tradition.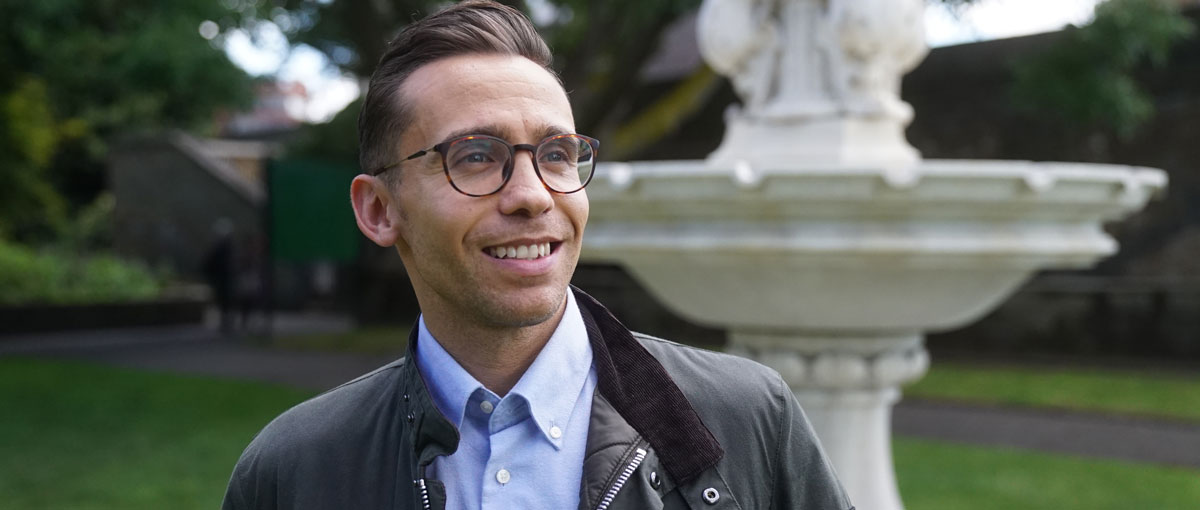 ---
---
What do you do in your down time to relax?
Like most, I love walking in the British countryside. Nothing compares to it. My 'happy place' is a long hike in the forest or in the mountains, with nature all around me. The feeling of freedom but knowing I'm prepared for what the weather has in store, that's where my Barbour comes in!
What does an average day in your Barbour jacket look like?
After work, I usually go for a walk around Fulham. Sometimes I'll explore a new area I haven't been to or just go for a walk along the Thames to think about my day. Grabbing my Barbour jacket from my wardrobe and putting it on is like a light switch. It's like forgetting work and remembering there's a world to explore.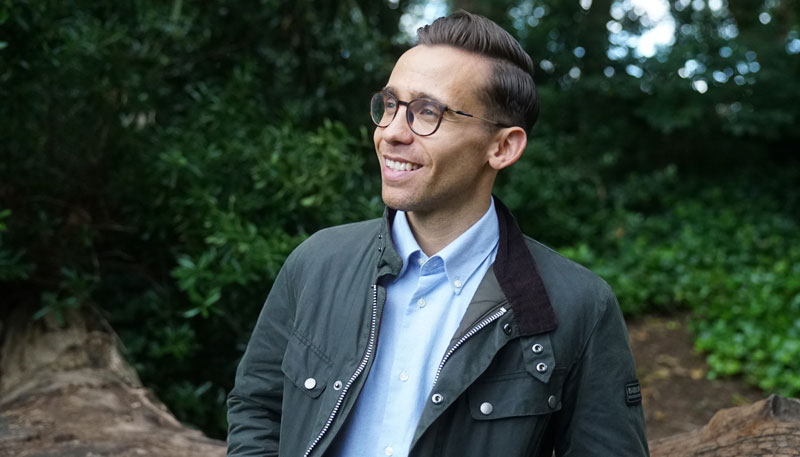 ---
---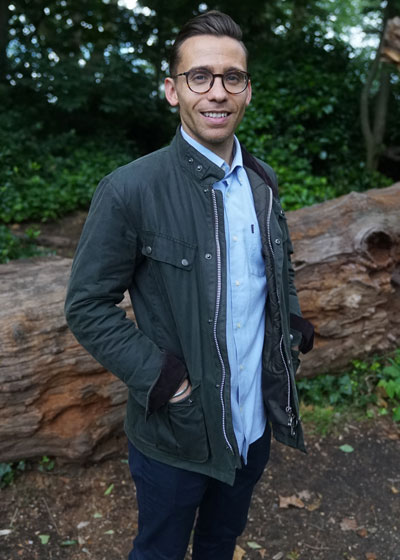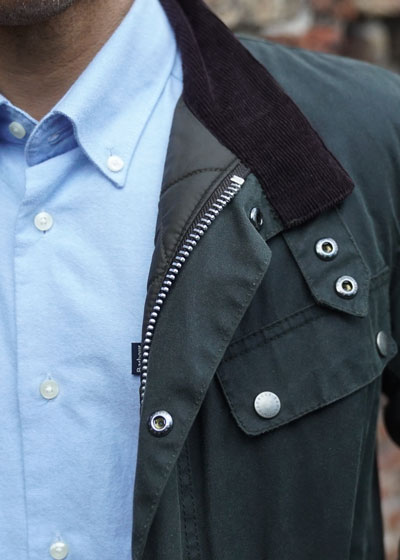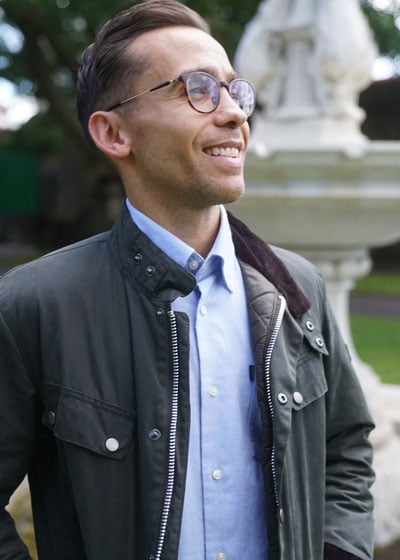 What is it about British style you find interesting and unique?
British style is iconic and recognisable. From traditional tweed, to dapper Saville row suits, the world knows British Style. Of course, Barbour itself has its firm place in setting this style and is equally suited for the countryside to the streets of London. Barbour is made to last.
We're very proud of our British culture - what aspects of British culture resonate the most with you?
Although not born and raised British, I proudly live here now. I value British tradition, its history but also its inclusiveness; being a place for people around the world to call home, including myself. It is so easy to forget how lucky we are living in this country.
What would we find in the pockets of your Barbour Jacket?
This may sound cheesy but true, it's a tiny piece of cedar wood I picked up walking in the forest whilst wearing my Barbour jacket when I was last home in Canada over Christmas. Every time I'm wearing my jacket, I try and remember to pick it out of my pocket and remember home.
Learn more about the Barbour 125 here.
---
Discover Your Perfect Style