Barbour Life, 125 Years Customer Stories: Meet Henrietta
Meet Henrietta
spring summer 2019
In celebration of our 125 year anniversary, we invited customers to share why they love Barbour, their Barbour way of life, and what we would find in the pockets of their Barbour Jackets. This month, we met up with Henrietta Murrison.
Can you tell us a little about yourself?
I am an English student at the University of Winchester, and I have just completed my first year. I have lived in a small village in Wiltshire called Mere since the age of three. I like to horse ride around the downs and walk my dog, Rosie.
Can you tell us what we've been doing today?
Today we are walking around the countryside of Wiltshire, celebrating Barbour's 125th year anniversary.
Can you tell us the story you shared about your relationship with Barbour?
My Barbour jacket's story is relatively short because I only received it at Christmas as a gift. I kept borrowing my boyfriend's mother's Barbour jacket when we went out on walks and around town, so it was about time I had my own. Before I got my Barbour jacket I used to use my father's, which has been well used due to being worn almost every day by my father and also my siblings.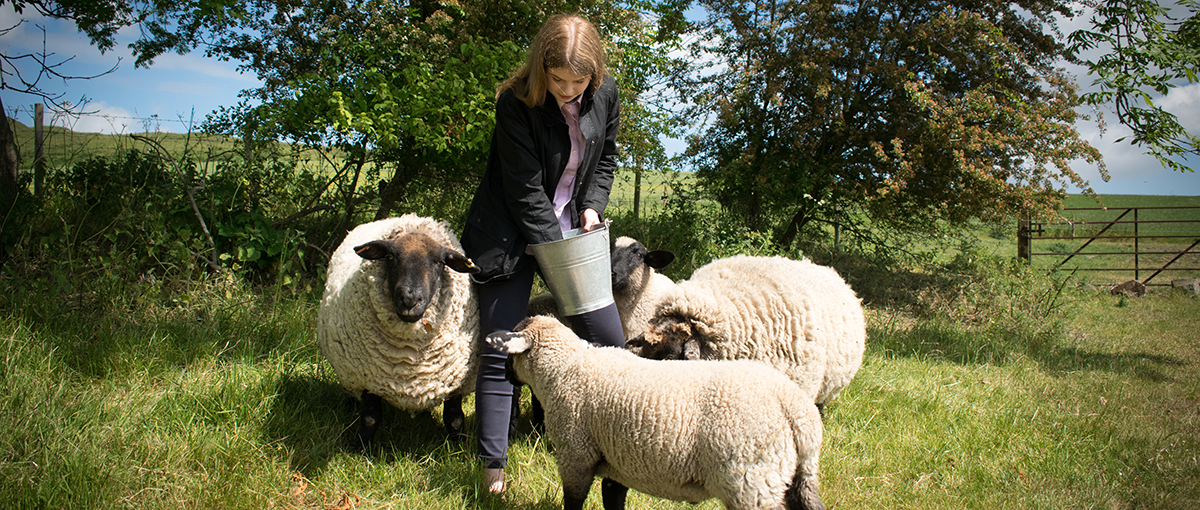 ---
If your jacket could talk, what stories would it tell us?
In the short time that I have had my Barbour jacket, it has already been used in multiple ways! From the very beginning of our journey together, my Barbour has been at the birth of my family's lambs. They are a few months old now and are constantly jumping up, so it helps to have a strong jacket as they can tear through everything! Not only has it been used in the countryside, as many would think Barbour is used for, but also in London for my gold Duke of Edinburgh award. I wore my Barbour over my dress whilst walking over to the palace.
When did you first come across Barbour?
I first discovered Barbour from family and friends; they all wore Barbour whilst on walks and when working in the countryside.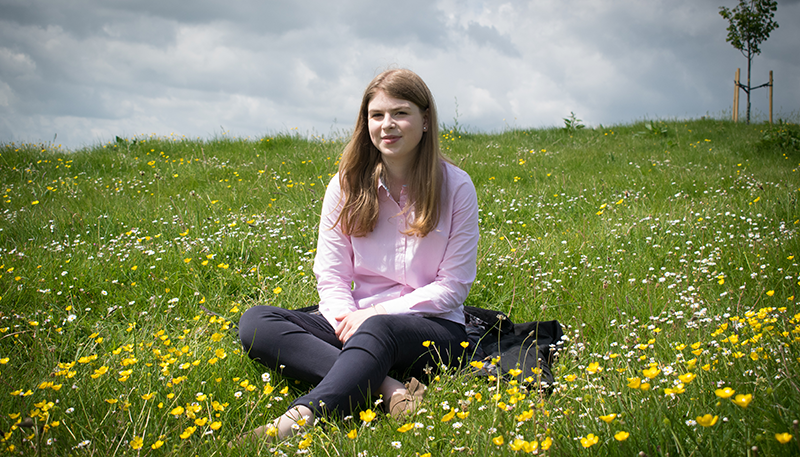 ---
---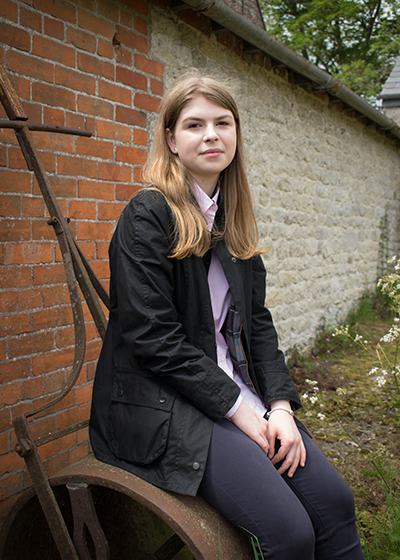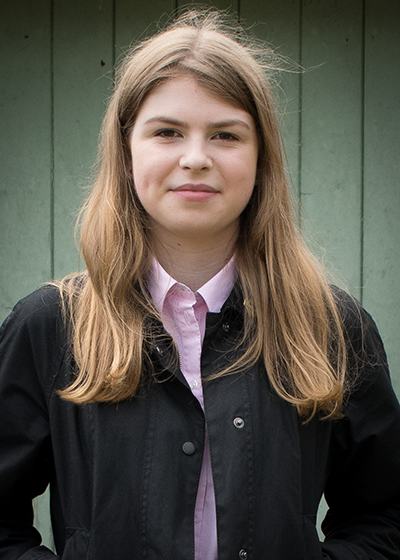 Many people have said their parents and grandparents wore Barbour's before them, is this the same for you?
Before I wore Barbour, my father wore it when working around the house and whilst helping my grandfather with the pigs many years ago. Since then, my siblings and I have all got our own Barbour jackets. This way we can stop borrowing my father's jacket!
What do you do in your downtime to relax?
In my downtime, I like to go out on walks with my siblings around Stour Head and Alfred's Tower, all of which are close to our village. When the sun's out, I enjoy going to the countryside and horse-riding, which I have been doing for many years.
How do your style your Barbour clothing?
I style my Barbour jacket with multiple outfits, from dresses to jeans. On a typical day, I would style it with trousers and a jumper as this outfit can be worn out in town and I wouldn't be afriad to get it muddy.
What does an average day in your Barbour jacket look like?
My Barbour jacket would be worn first thing in the day to look after the sheep, and then again in the afternoon when I would take the dogs out for a walk.
What one word would you say best describes Barbour?
Practical.
What would we find in the pockets of your Barbour jacket?
Dog lead, sheep nuts, headphones (when on walks)….
How would you describe your Barbour way of life?
I am constantly on the move, either working in the countryside or walking around my University city.
Learn more about the Barbour 125 here.
---