Barbour Christmas: How to Get Involved
Barbour Christmas: How to Get Involved
autumn winter 2018 
In celebration of our magical Christmas film this year, to help bring a little of the #BarbourChristmas magic to life this season, find out how you can create your own 'The Snowman' avatar and use our special giphy stickers…
This Christmas we're very excited to announce that we have partnered with customisation experts, PenWizard, to give you the opportunity to feature in your very own Barbour Christmas scene with The Snowman. You can create a personalised avatar to feature alongside The Snowman, which you can then keep and share on social media.
Make sure to use #BarbourChristmas and tag us using @Barbour when sharing your scene with The Snowman, and we'll feature our favourites! Click here to create your personalised scene now.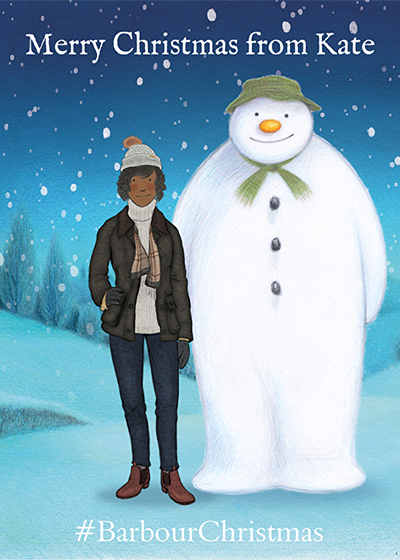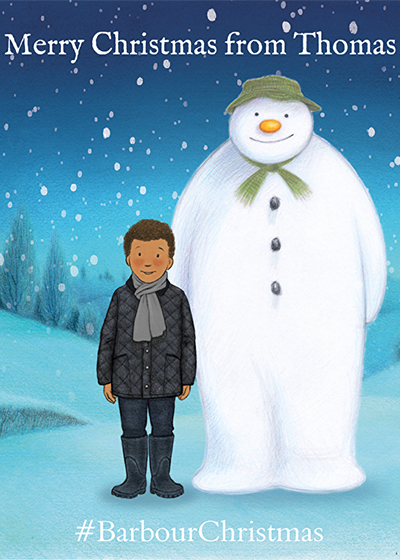 ---
ABOVE: create your own avatar scene with the snowman
We're also excited to share that we have created a range of giphy stickers to inject some Barbour Christmas fun into your Instagram Stories. Find our faithful Christmas friend 'The Snowman', along with Barbour jackets, wellington boots, Christmas gifts and more.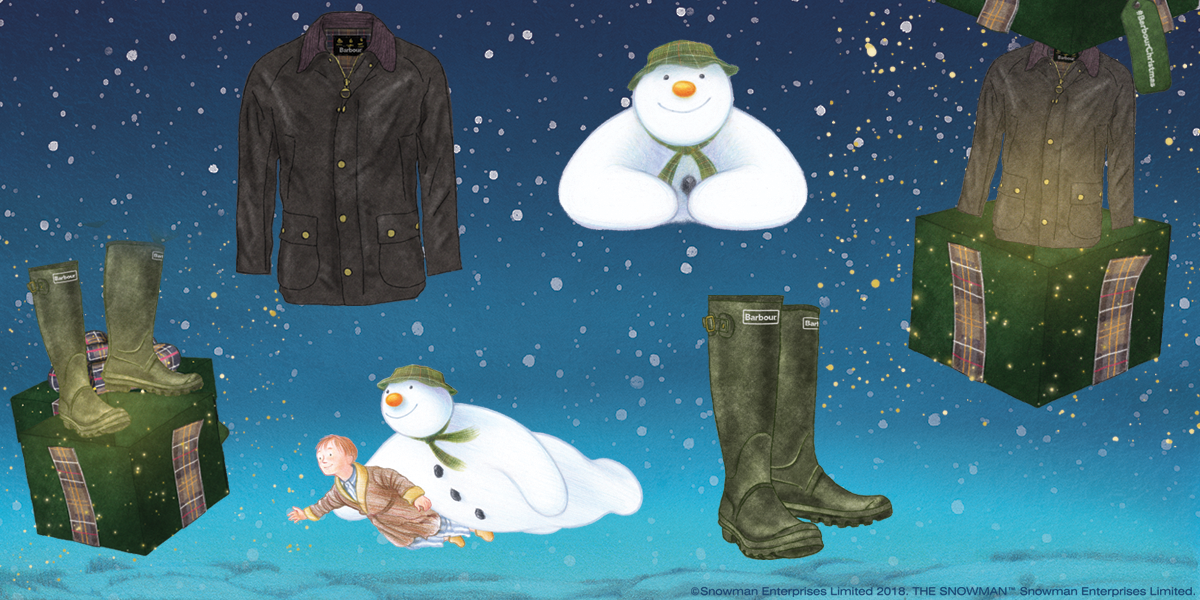 ---
ABOVE: the snowman giphy stickers for your instagram stories
Below is a step by step guide to how you can find and use our #BarbourChristmas gif stickers.
To find them, simply search 'Barbour' when adding a gif sticker to your story and pick your favourites to add to your story.
Don't forget to tag @Barbour and use #BarbourChristmas so we can see your wonderful Instagram Stories featuring our gif stickers, and we might feature your post!
Watch our Christmas film, and discover more Barbour Christmas.
---