Barbour Christmas: DIY Decorations with Dee Campling
DIY Decorations with Dee Campling 
autumn winter 2018
To help you bring a little Barbour Christmas in your own home, we've enlisted the help of Interior Designer and blogger, Dee Campling, to share some of her DIY decoration tips. Read on to discover…
2018 marks the 40th anniversary of the publication of Raymond Briggs' 'The Snowman' and British outwear brand Barbour has collaborated again with the story for this year's Christmas campaign.
To mark this special collaboration and to celebrate the great outdoors, I've come up with some Christmas decorations that can be easily made from foliage, fauna and flora that can be foraged from woods and parks. These DIY's can all be made at home by adults and children alike.
Foraged Wreath
You will need:
• Foliage
• Floral Foam
• Florists Scissors
This foliaged wreath would be a beautiful addition to any home this Christmas, and is very simple to create. Go out to your local woods and gather as much fresh and dried foliage as you can carry. Things like ivy, bare twigs, leafy twigs, fir, eucalyptus, snow berry branches, rose hips, teasels, hydrangeas and dried cow parsley are all excellent candidates for a wreath, but really anything goes. The secret is in a good variety and mix of textures.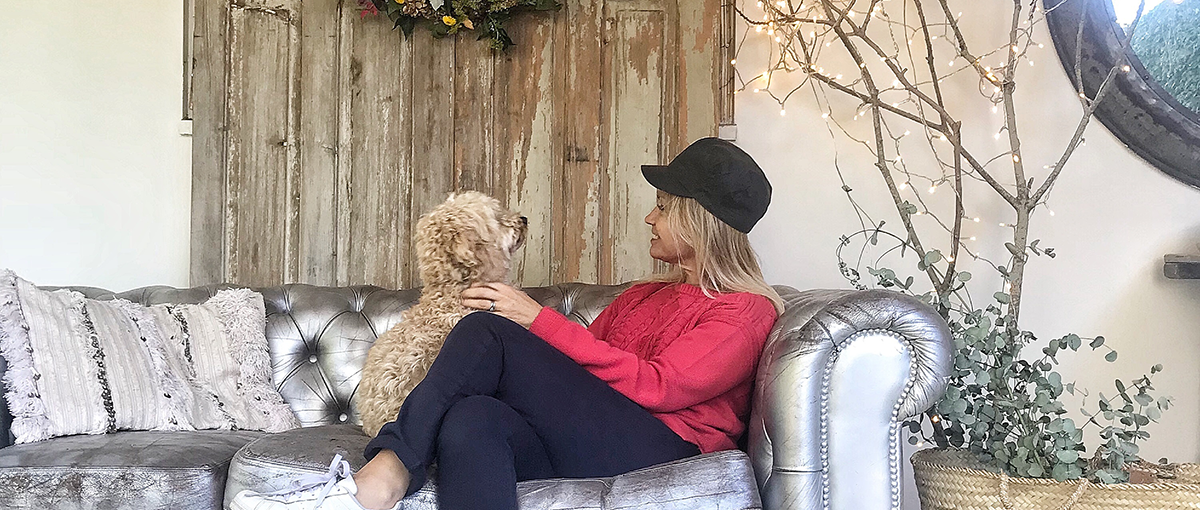 ---
The easiest way to form the wreath shape is to buy a floral foam ring. Soak the ring in water and then cut your foliage stems to about 6 inch lengths. 
Work your way around the ring, inserting the stems into the floral ring at the same angle, until all the floral foam is completely covered. Keep checking and adding until you're happy with the density of the wreath and the balance of the colours and textures.
Making a wreath is a really lovely project to do as a family with everyone joining in on the foraging expedition, enjoying the exercise and fresh air, and with each family member adding their favourite foraged item to the mix.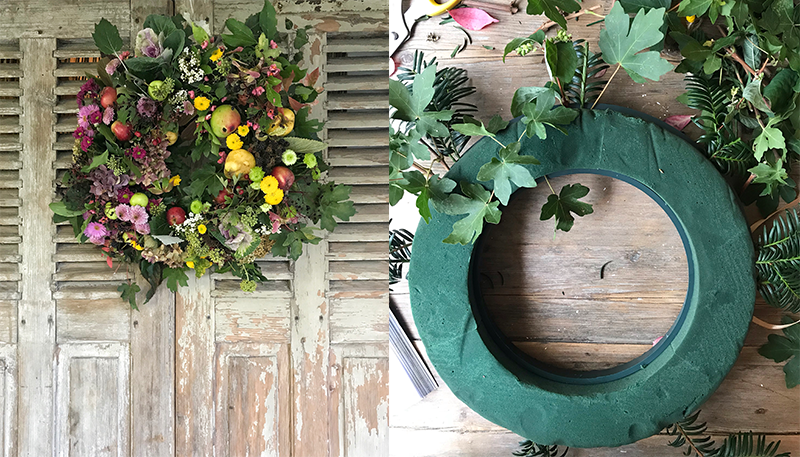 ---
ABOVE: Foraged Wreath
---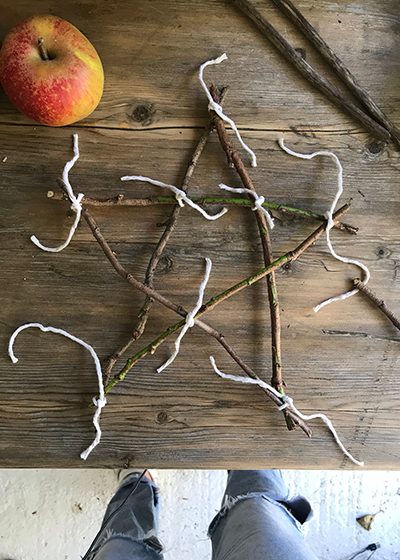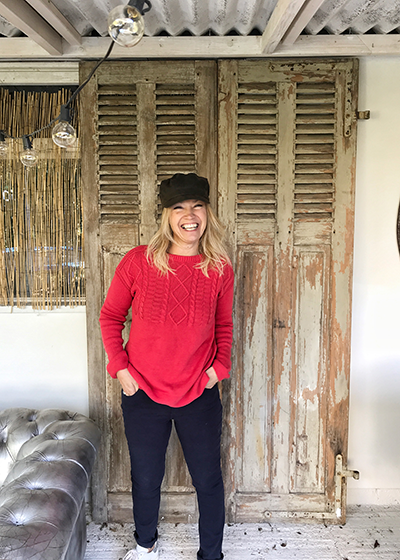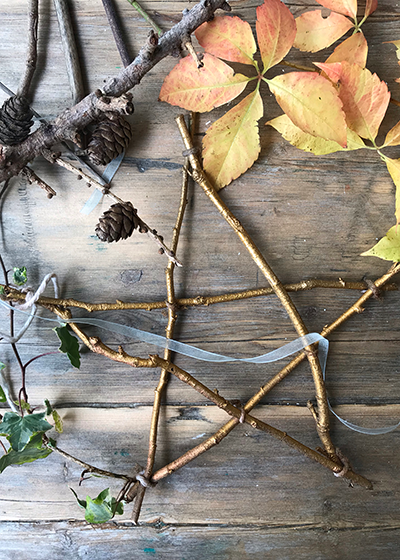 Gold Twig Star
You will need:
• 6 twigs of equal length (approx 5-6 inches long).
• String
• Gold spray.
This is a really simple but beautiful decoration that can easily be made by children. You can use string or coloured ribbon to tie your star, depending on whether you have a colour scheme in mind, and you can spray your star any colour. You may even prefer to leave it natural for a more rustic look.
Simply arrange three of the twigs into a triangle and then arrange the other three twigs on top of the triangle but upside down, to form a star. Tie the twigs together with string where the twigs intersect and then spray the twig star with gold craft spray. Leave to dry and then it's ready to be hung on the Christmas tree!
These are just a couple of beautiful things you can create by looking to the outdoors for décor inspiration this Barbour Christmas. Foraging for Christmas decoration materials is a really fun and family orientated way of creating Christmas decorations and some wonderful Christmas memories. Why not make it part of your family traditions?
Discover Barbour Christmas.
---