AW17 Christmas Campaign: The Snowman and The Snowdog
The Snowman and the Snowdog
autumn winter 2017
This year's 'The Snowman and The Snowdog' Christmas film is out now!
The loveable The Snowman and The Snowdog film is as much a part of Christmas as mince pies, crackers and mistletoe, which is why we're thrilled to announce we've created the next chapter in this heart-warming story. This is your chance to be one of the first to watch our magical 
The Snowman and The Snowdog 2017 film
.
A little taste of what's to come...

Thirty years on from the original 1982 film, The Snowman returned in 'The Snowman and The Snowdog' with his new canine companion. Last year we continued this charming story with an older Billy and Snowdog, while this year's film sees them at another wonderful stage in their lives.
No big spoilers, but we're super excited to introduce Billy's wife and daughter, as the whole family receives a gift on Christmas Day they'll always remember. We'll leave it there.
---
Sharing something special...

We had the pleasure of working on our latest film with the very talented director Robin Shaw, an award-winning animator, illustrator and director, who collaborated with Raymond Briggs on the original The Snowman and The Snowdog film.
Together with the expert designers and animators at Lupus Films, and using the same hand-drawn techniques, we created this next chapter for the millions of fans of this much-loved, wintery, Christmas tale. Not only that, to us it was important we continue the legacy of the Raymond Briggs estate, a truly iconic British brand with a rich heritage, that shares the same values of family and tradition we do.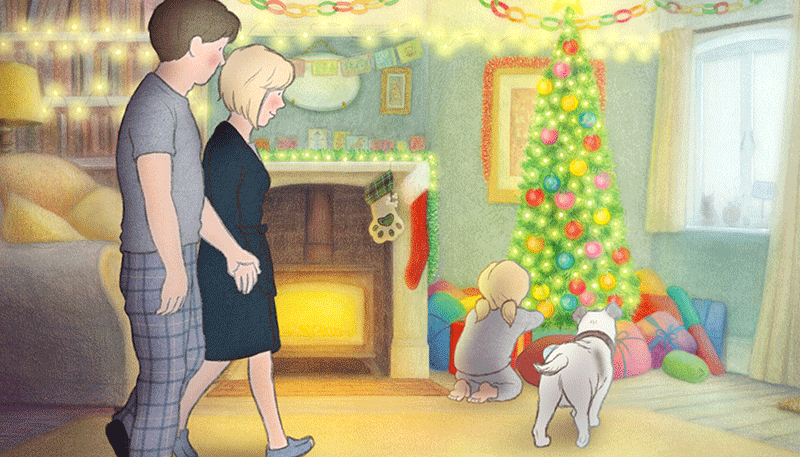 ---
ABOVE: billy and kate
---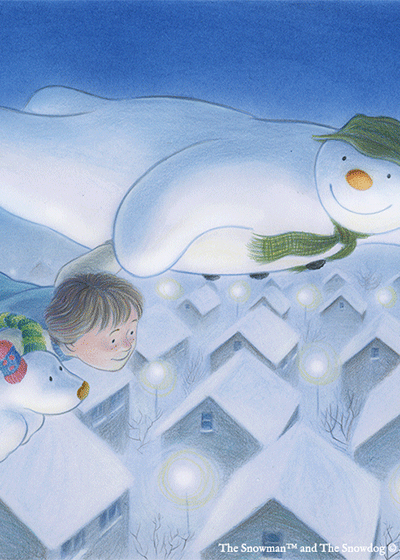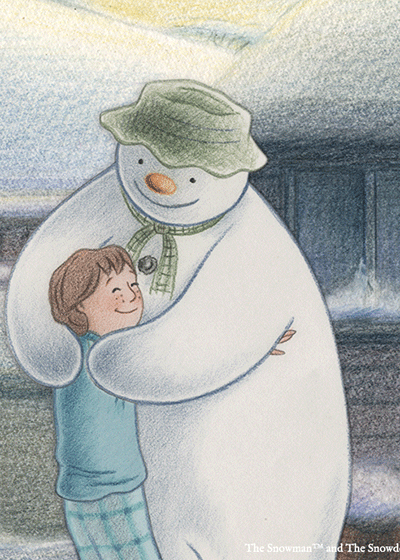 ABOVE: the snowman and the snowdog
The film is just the start...
There's lots of other Snowman and Snowdog fun coming your way shortly, including a great competition, the making-of the film, meet the characters and more. But for now, grab a cup of tea (and a biscuit), sit down, relax and watch 
The Snowman and The Snowdog 2017 Christmas film.
 We hope you enjoy it as much as we did making it.
---
Discover your perfect style...