125 Years Employee Stories: Danielle Kay
Danielle Kay
Spring summer 2019
To celebrate #Barbour125Years we are talking to employees to discover their fondest memories about working with us, how they live a Barbour Way of Life, and why they are proud to be a part of our special anniversary.
This month for Barbour DNA we meet the different generations of one family who all work here at Barbour, to celebrate Barbour's 125th Birthday.
Pictured in a black Barbour dress is Danielle Kay, with her family members including mother, Angela Green, her aunt, Maria Williams, and her cousin, Georgia Williams, all natives to Barbour's home town of South Shields.
Danielle plays an essential role in the business as receptionist, meeting and greeting and taking calls from the wide variety of people working with Barbour, from international designers who collaborate with the brand, to members of the Royal Household. Danielle has the important task of managing all orders for the Royal household staff though her supporting role to our UK sales office.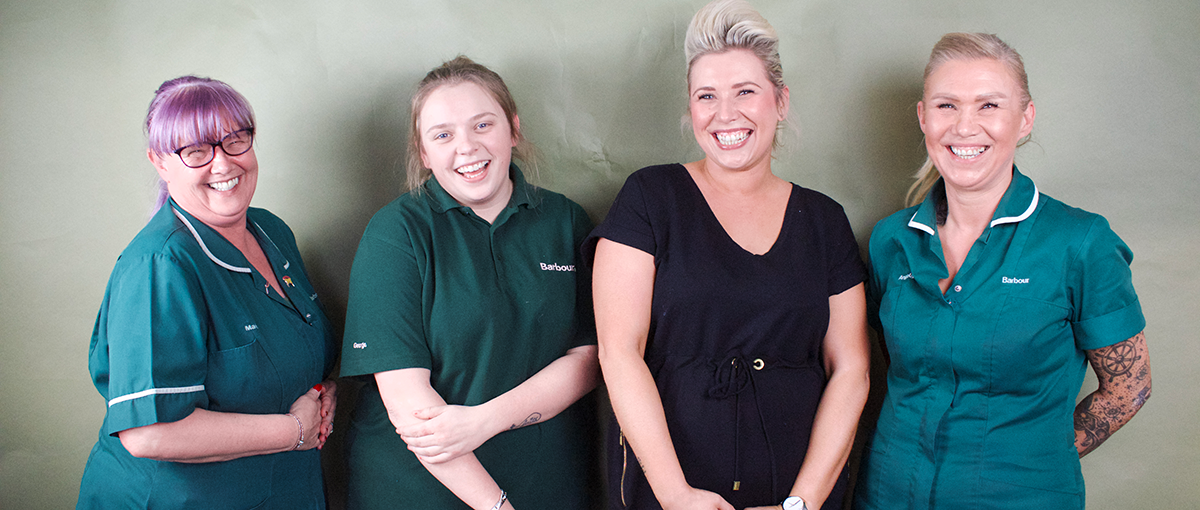 Left to right: maria williams, georgia williams, danielle kay and angela green
---
Angela, Maria and Georgia all work at the world-famous Barbour factory as machinists, making our beloved wax jackets. Maria returned to being a machinist after a 25 year break when she joined Barbour, and describes being nervous on her first day, but is now proud to be part of a team celebrating 125 years of business here in South Shields. 
Angela has been with us since 1995, enjoying the Christmas parties, where she gets to spend time with not only colleagues but also her daughter, sister and niece. 
---
---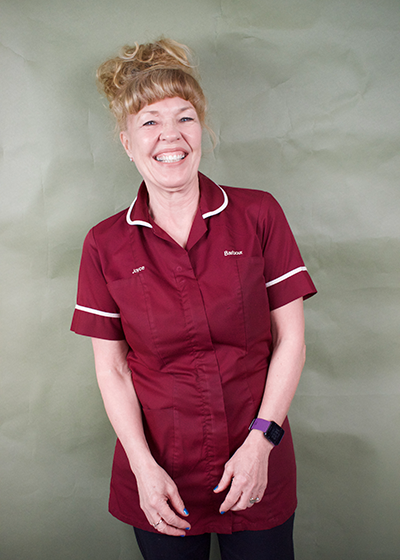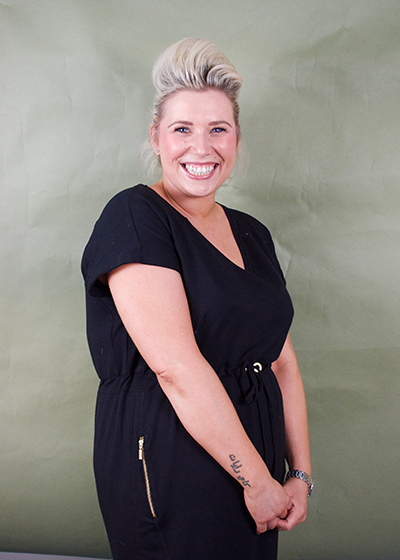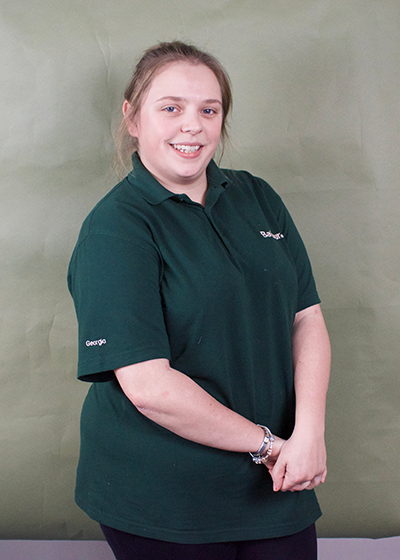 Georgia, the youngest of the family group here at Barbour, joined us in 2014, after training through our academy and receiving a permanent position as a machinist. Despite lovingly making Barbour wax jackets each day, Georgia's favourite Barbour items are her beloved wellington boots. 
In the summer, the family love spending summers camping in the Lake District, where their Barbour wellies and coats always come in handy protecting them from the great British weather, as it's always a little rainy in The Lakes!
Discover more about Barbour 125 years here.
---
Discover your perfect style...