Meet the Dogs of Barbour: Autumn Adventures in South Shields
---
We invited some of our Barbour employees and their beloved furry friends to join us on a walk to our local park in South Shields to discover more about these Barbour Dogs, from their tastiest treat choice to their cheekiest personality quirks. Follow along to see how these canine friends are living their best Barbour Dogs life.
Introducing Sushi and Winnie, friends of our Senior Stylist, James. Sushi Wilson is a long-haired dachshund aged 7. Sushi's favourite tasty dish is dried sprats' sushi. You are what you eat, as the saying goes! Sushi is an adventure-seeking dachshund and always up for a road trip. He loves to hop on the ferry over to France. Sushi's cheekiest ruse is the 'Sushi Roll Trick'. This trick involves him showing his tummy and rolling around in order to earn him treats, it works every time!
Winnie Orton is an 8-year-old Pomchi (a Pomeranian crossed with a Chihuahua). Winne lives a very lavish lifestyle, indulging in a steak now and again as her treat of choice. Woodland walks are Winnie's favourite! However, she doesn't stay clean for long as she loves to jump into streams for paddles and get as muddy as possible.
---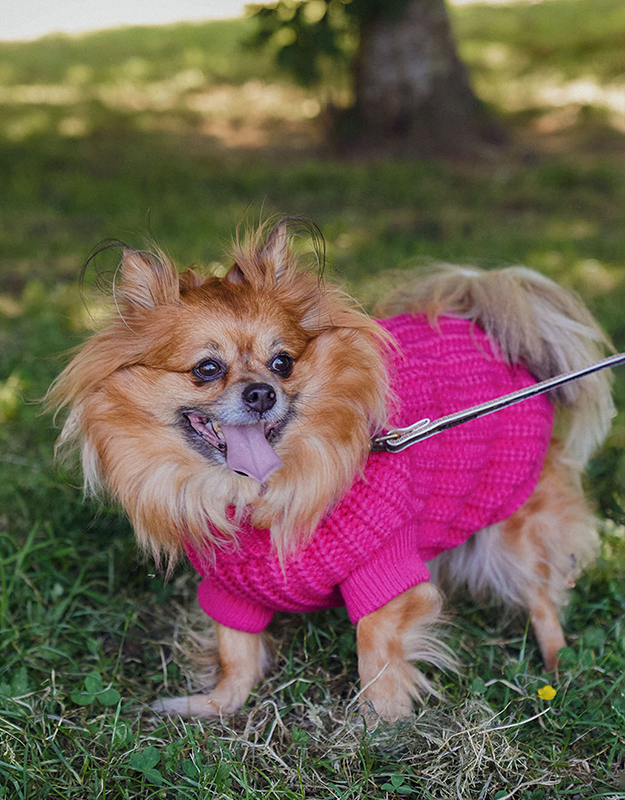 ---
Our Photography Manager, Kelli has shared a peak into the life of her furry friend Lola. Lola is a 4-year-old miniature dachshund. Lola is a cheeky character, she will take any human food she can get her paws on and often caught sneaking food off her human baby sister Lyra. Her doggie treat of choice would have to be dried rabbit ears. Lola best enjoys playing golf with her dad, particularly when she runs off with his golf ball, eagerly waiting to be chased after. The beach is Lola's chosen destination for adventure-filled walkies. She is very fond of other dogs, the larger the better, so she can give them lots of kisses. Lola's favourite game to play at home is knock and run, she loves to bark when people knock on the front door and then run away and hide when they enter the house.
---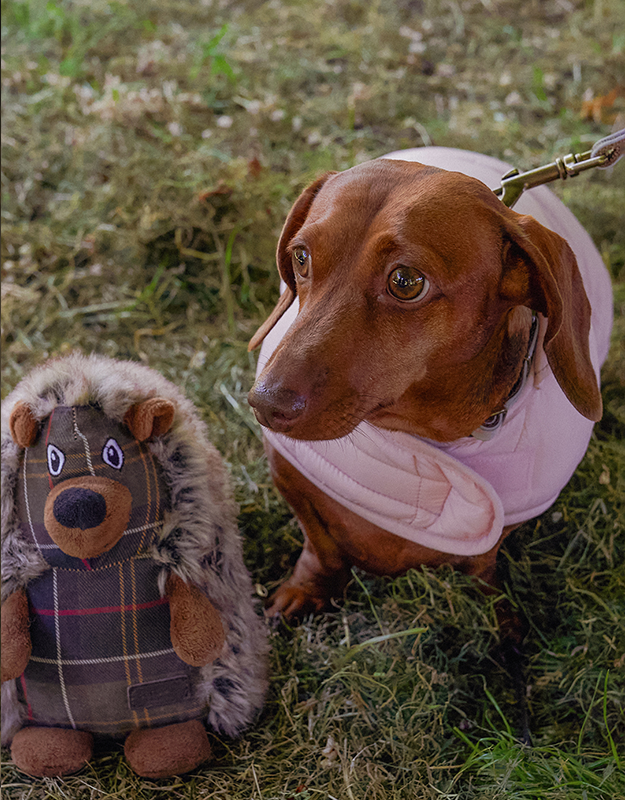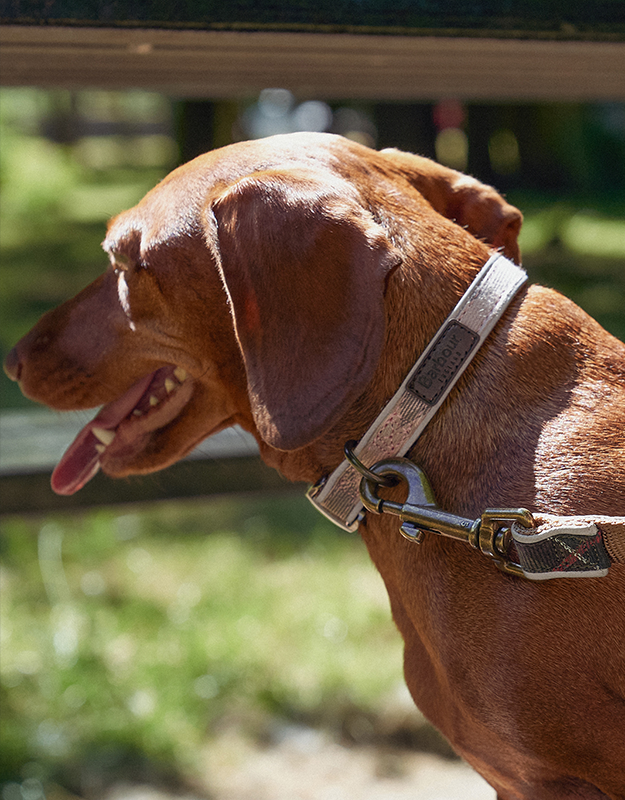 ---
---
Meet Walter, our Senior Global Digital Marketing Manager, Sophie's bundle of joy. Walter is a cocker spaniel aged 6. Walter's favourite tasty snack is cheese and roast chicken. Walter loves to destroy anything in his possession, so his favourite toys are those that can stay in-tact after he attempts to rip them apart. The seaside is Walter's best-loved destination, the sand for digging and the sea for paddling is the perfect combination. No slipper, sock, hat or glove is safe when Walter is nearby, he loves to run off with anything in sight!
Discover more @BarbourDogs on our dedicated Instagram and shop our #BarbourDogs collection here.
---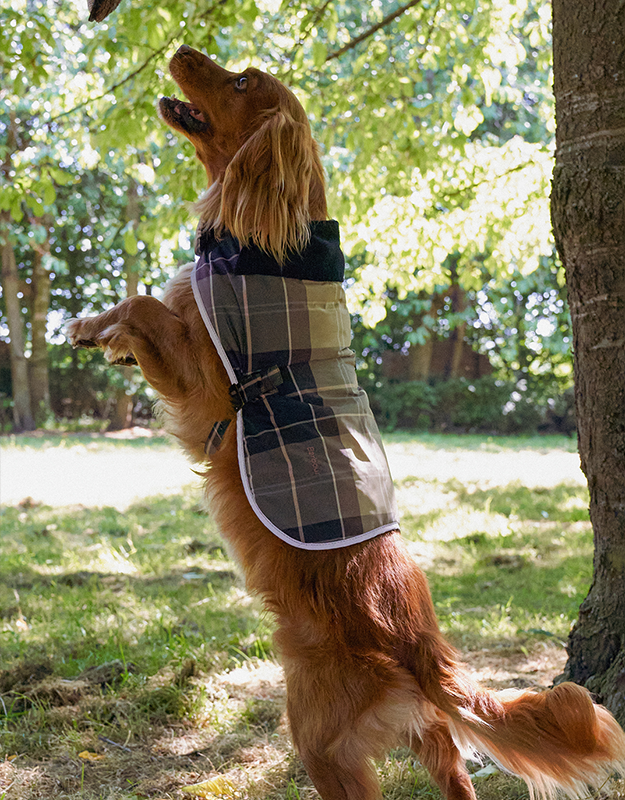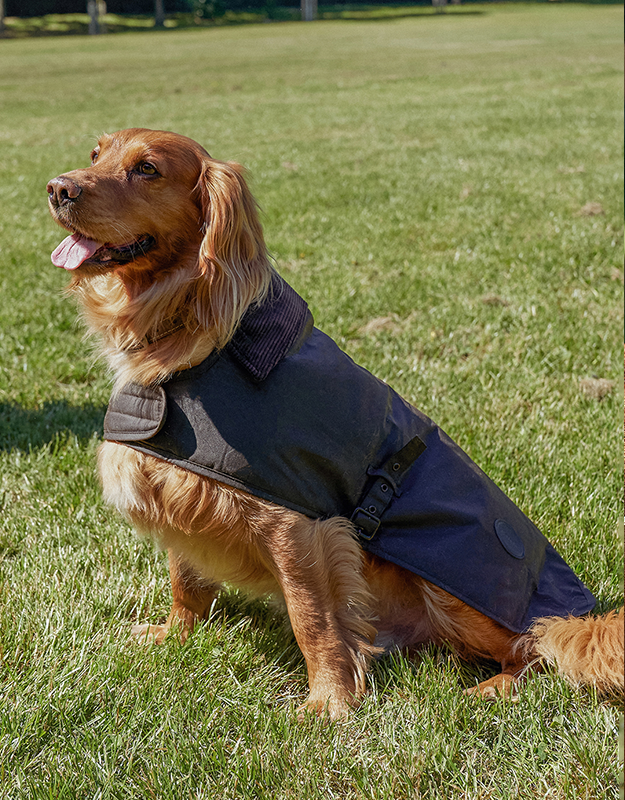 ---
---