The Beaufort 40th Anniversary: Customer Stories
---
Here at Barbour, we are proudly celebrating 40 years of the iconic Beaufort jacket. The Barbour Beaufort jacket holds different meanings for different people, worn by country lovers and city dwellers alike since 1983. For some, it is a one-of-a-kind hand-me-down and for others it's a rainy and reliable friend.
We love hearing stories from our customers about their favourite memories in their jackets, so in honour of the Beaufort's 40th Anniversary, here are some of our favourites…
Luca:
It was 2006 when me and my father were at the stadium watching a football game in Milan when it started raining and got windy. My dad looked at me and said: "take, wear this". He gave me his Beaufort jacket.
On that day Barbour became a symbol of family to me, I had to wait to grow up to get my own jacket and look like my dad, proud knowing that I dress his same jacket.
Ulrich:
I have owned my Beaufort since 1995. Over the years I have had some adjustments made, including an additional inner pocket and a monogram sewn in. First through the customer service in England, then later their service partners in Germany. My Beaufort has been a faithful companion over the decades, be it in the foggy, cold and wet Lake District, at sunrise in the Namib or while observing animals in the local national park. Any holes and tears were patched again and again, and the Beaufort was freshly waxed every summer. Because that's the easiest way to do it! Over the decades, the Beaufort has become a protective shell on countless trips and nature breaks. My Beaufort jacket is always ready to hand in the cloakroom.
Lesa:
I have never actually owned my own Barbour jacket, although it is on my christmas list this year! But my uncle had a green Beaufort jacket, he was a farmer and he wore it religiously, except in the height of summer, then out came his checked shirts. The smell of his jacket is a wonderful memory for me, especially having it wrapped around me as a little girl when caught out by a shower of rain or holding his hand whilst walking Bessy the Border collie. Uncle Sam passed away several years ago now, but that waxy musky smell takes me straight back to being on the farm with him.
---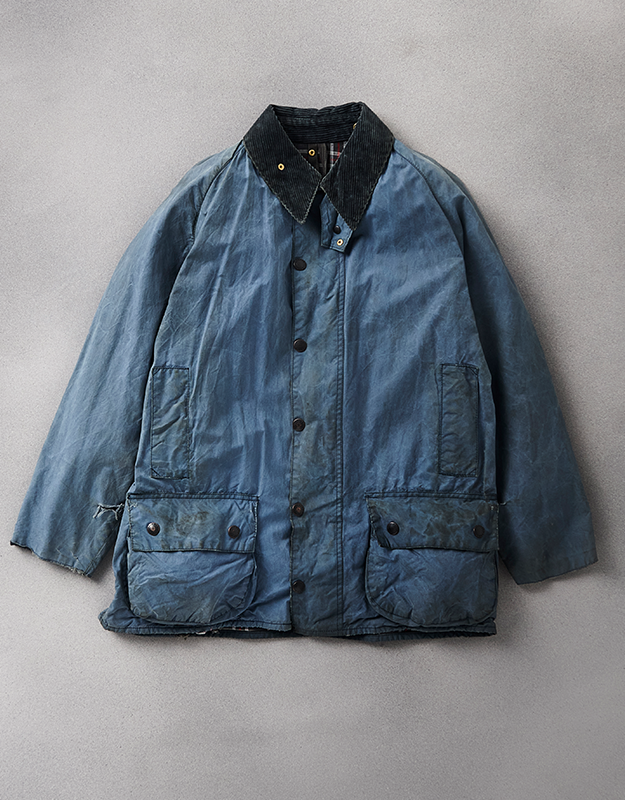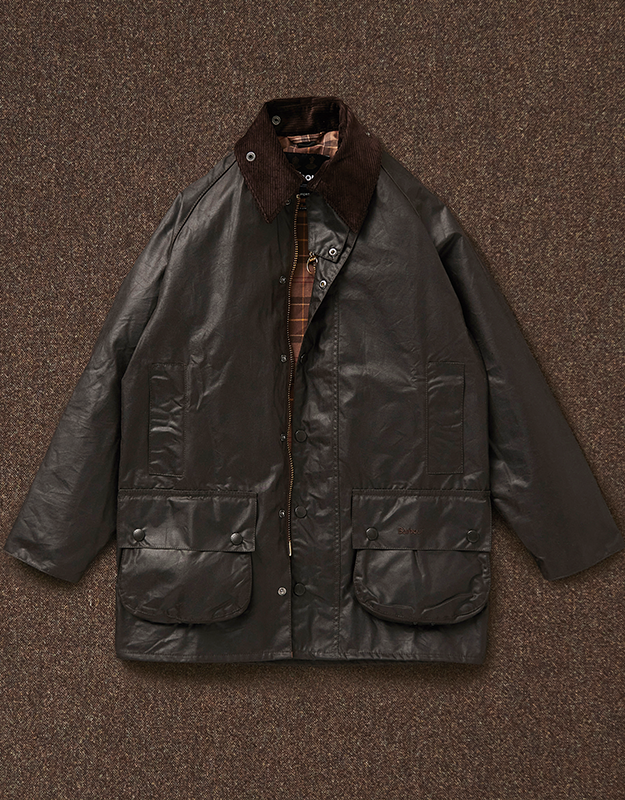 ---
---
Mike:
I bought my Barbour jacket when I was an Officer Cadet at Sandhurst in 1971. It followed me throughout my military service both home and abroad. After retiring from the services I was a great follower of clay-pigeon shooting and my jacket was a faithful part of my attire. The British weather seemed to be no match for its comfort from the cold, sleet and rain. My jacket saw many hours of dog walking too. I really do rely on my trusty Barbour jacket for every occasion.
Steve:
I purchased my Barbour as a student in 2020 after a lot of saving and it has been with me ever since. The best experience with my Beaufort was my first holiday in Ireland. I was exploring Dublin in mixed weather conditions and my jacket never let me down. Even when we hiked the cliffs at Howth and it began to storm the jacket sheltered me from the rain and even some thorn bushes! After this experience, I couldn't put my Beaufort down and even brought it with me on summer trips when the weather reached up to 30 degrees Celsius, hoping for rain, like in Ireland.
Thomas:
My grandfather bought his first Barbour jacket over 30+ years ago, he would wear it every single day down to his allotment where he was known to grow the biggest sunflowers. The jacket was then lovingly passed down to my father about 10 years ago and as a gift last year I arranged for it to be sent to the Barbour factory to get all the holes and tears sorted and bring the jacket back to life. I look forward to the day the jacket is handed down to me and one day to my son or daughter. The jacket holds a special place in my father heart and the smile he had when it returned from Barbour was incredible.
Wencke:
I purchased my Beaufort a year before I graduated from high school, 28 years ago. I loved the jacket and wore it a lot. It looked accordingly, with many cracks and parts torn. I decided to dispose of the jacket, although with a heavy heart. My husband secretly retrieved the jacket out of the rubbish bin, had it refurbished and gave it to me for Christmas. This was the greatest Christmas present I have ever received.
Nick:
A couple of years ago I bought an olive green Beaufort in a charity shop. The jacket was lined with a green and white tartan, in beautiful condition, and had a coarse fishing map in the pocket. Whoever had it before me had looked after it and used it for function not fashion. When I got my hands on it it was for fashion, I bought a Landrover collaboration hood from the Barbour shop in South Shields and enjoyed the jacket for a couple of years. I passed it onto a new owner last year and put the money from the Beaufort towards a Union Jack lined international classic. It's beautiful- thank you Barbour.
Stay tuned to the Barbour blog for more Barbour Beaufort stories, or begin your journey with one of our classic Beaufort wax jackets.
---