The Barbour Dogs Diaries: Meet Wilbur and Vinny
---
As part of our new, monthly Barbour Dogs Diaries series, we are sharing monthly pup-dates on what our beloved Barbour Dogs are loving right now, all about their favourite toys and how they are living their best Barbour Dogs life!
This month we are saying hello to @wilburandvinnysadventures. Wilbur is a Jack Russell crossed with a Chihuahua and Vinny is a Spaniel crossed with a Labrador. These adventure-seeking fur-pals, big and little, can be found chasing each other through fields and streams or cosying up on the sofa with their pawrents. You can find @wilburandvinnysadventures on Instagram to see what else this duo get up too!
Read this month's Barbour Dogs Diary and take a peek into the life of @wilburandvinnysadventures.
---
---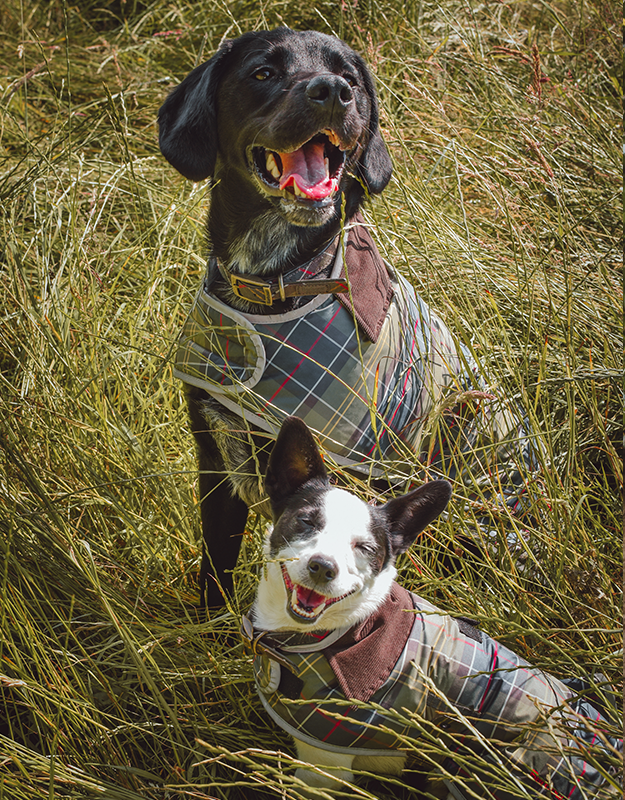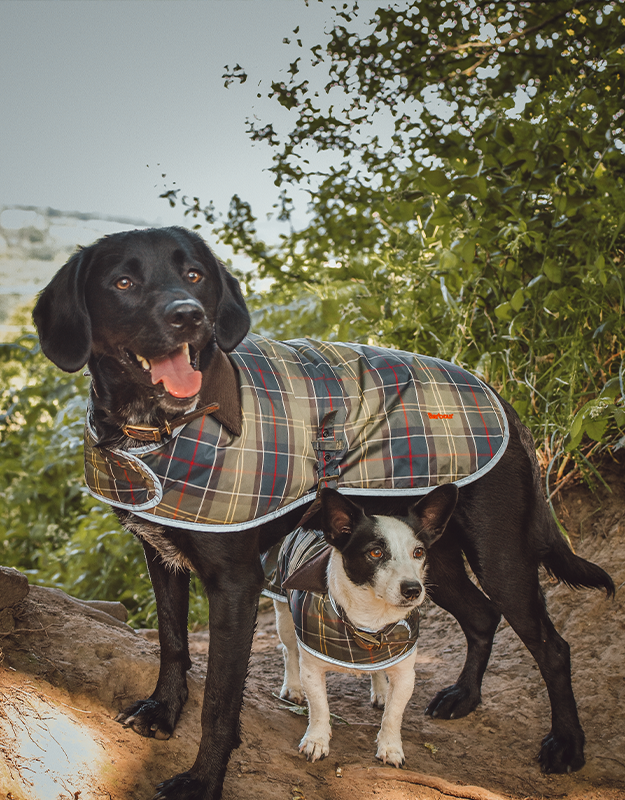 ---
Q: 'Where is your favourite place to go and play?'
Our favourite place to go and play is in long grassy fields. In the summer, we play hide and seek with one another, although one of us is a lot smaller so there is always a clear winner. In the winter when the grass is shorter, we can practice our retrieves and then get rewarded with tasty treats!
Q: 'Do you prefer the beach or the countryside and why?'
The countryside is our go-to destination. We love exploring in the woods, dipping our paws in the river and chasing each other through the fields, until one of us gives up. One of us likes to swim in the sea, but one of us is so small, the waves are too scary, so the countryside suits us better.
Q: 'What is your favourite thing about Barbour Dogs products?'
Our favourite thing about the Barbour dog's products is that they are such great quality and extremely durable. They really do stand the test of time! Plus, we love their classic designs, particularly our matching tartan coat.
Q: 'Which Barbour item is your favourite and why?'
Our favourite Barbour item is our coats. Come rain or shine our Barbour coats are the best for keeping us clean and warm, and after a quick wipe down, they are ready for the next adventure. Plus, mum says they make us look extra handsome!
Q: 'Talk us through your daily routine…'
Our daily routine consists of a quick breakfast (food doesn't seem to last very long when we're around, we are two hungry pooches!) and then a big exciting walk off lead in the woods and fields and if we're lucky we get to jump in the river to fetch sticks. We then we have a very well needed rest together, cuddle time! After dinner-time we take a little walk followed by a big snooze on the sofa with Mum and Dad. Some days Dad takes us to work with him, but I don't think he likes it when we try and steal his tools!
@wilburandvinnysadventures knows how to live his best Barbour Dogs life! Our next Barbour Dog Diary will feature @only.nugs following them along on their favourite day out!
Discover more about Barbour Dogs here.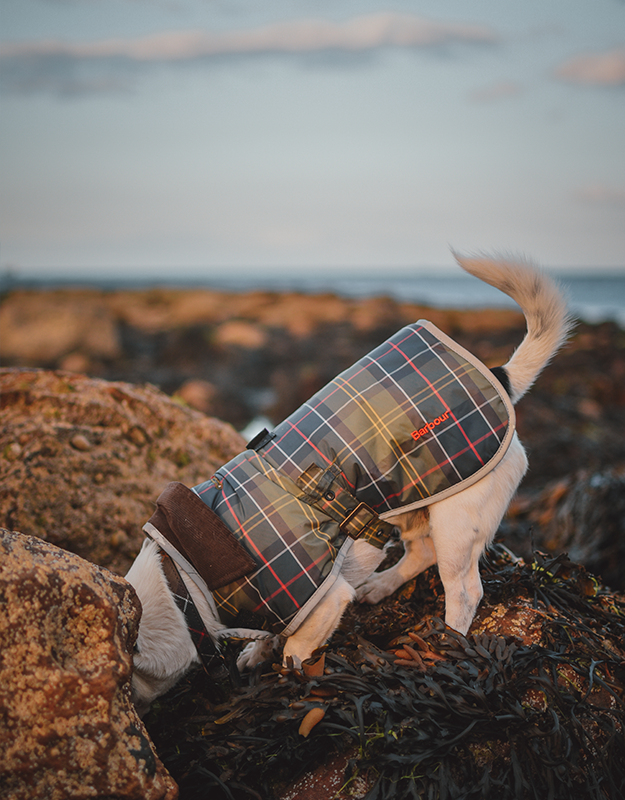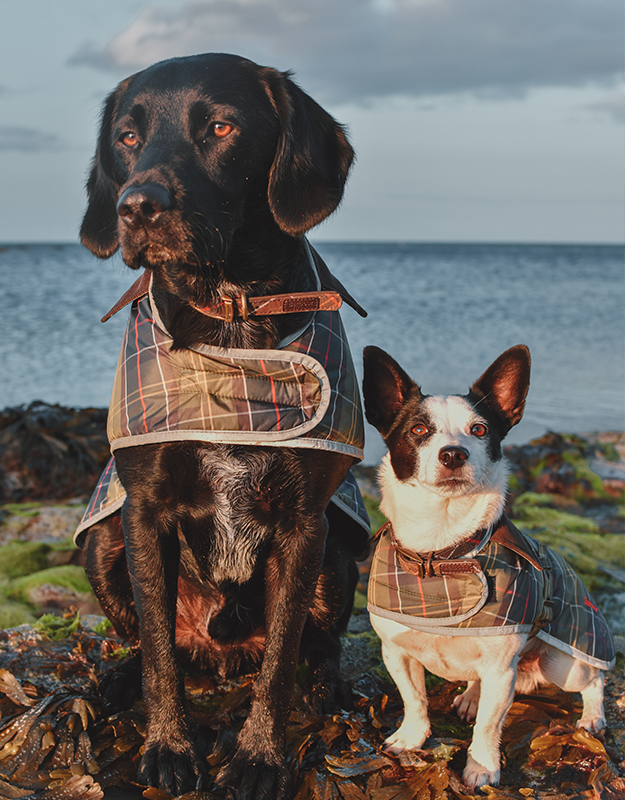 ---
---