Barbour x Engineered Garments SS20
Barbour x Engineered Garments Collection
spring summer 2020
Building on successive seasons of innovative design, the Barbour x Engineered Garments collection returns for Spring/Summer 2020 with a range of reworked pieces, combining Barbour's fabric and manufacturing expertise with designer Daiki Suzuki's trademark attention to detail.
From his rural home in Hirosaki, Japan, Suzuki took inspiration from American and Japanese magazines and movies, as well as the surrounding countryside, to create his own signature style. These twin loves of fashion and function drew Suzuki to thrift and consignment stores for inspiration, searching for vintage treasure from overseas—including classic Barbour waxed jackets—that would inform the designs for his own label, Engineered Garments.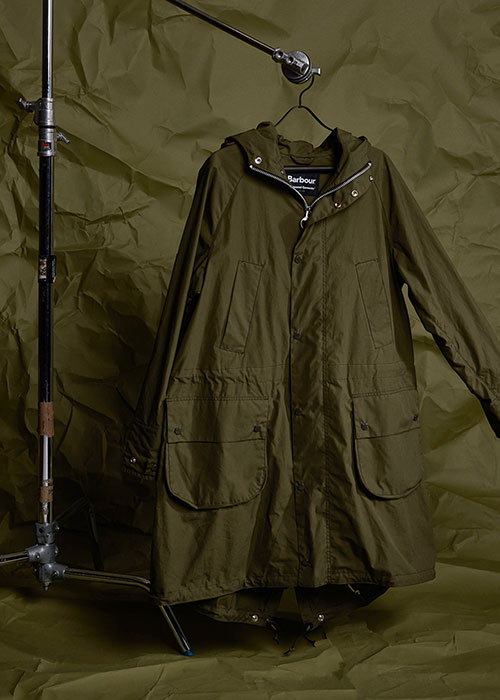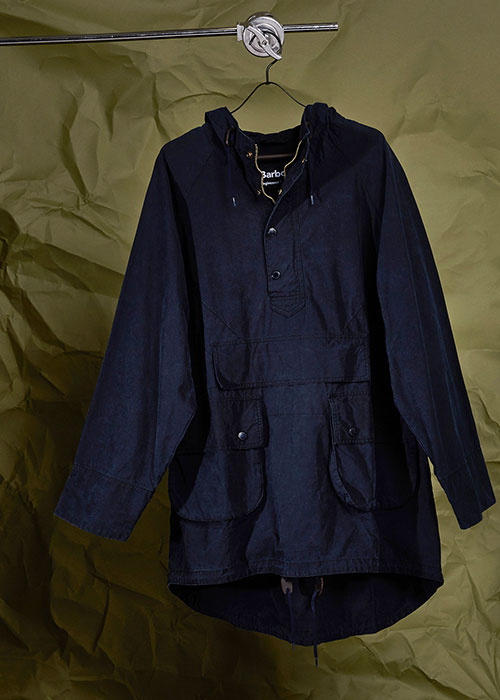 In line with the approaching warmer weather, this season's Barbour x Engineered Garments collection eschews the heavier wax construction of the prior range, opting instead for an array of different washed cotton treatments that highlight the level of detailing on offer.
The Highland Parka is a staple design from the main Engineered Garments line, and a mainstay of the Barbour collaboration. Combining Suzuki's military, outdoor and country influences, the Washed Highland Parka is crafted from a garment-dyed cotton fabric which brings to mind the vintage finds that originally inspired the designer. Sporting a similar pocket setup to the iconic Beaufort waxed jacket, with bellows pockets, welted handwarmers and a zipped game pocket to the rear, the Washed Highland Parka remains unlined for a lightweight and effortless throw-over layer.
Taking a Barbour archival classic as inspiration, the Warby Jacket returns this season. Based on the sought-after Longshoreman Smock, the Warby updates the popover design with a shorter, more boxy cut for a contemporary feel, accentuated this season with the use of a washed wax cotton fabric. Bringing a rich, dimensional colour to the piece, this uniquely textured fabric highlights the intricacies of the design, with its studded half-zip placket, large kangaroo pocket and signature rounded bellows pockets.
The collection also includes takes on numerous other Barbour and Engineered Garments staples like the Cowen, Upland and Graham jackets, all given a new lease of life with a variety of washed and garment-dyed fabrics in classic Barbour colours of olive green and navy. Shop the Barbour x Engineered Garments SS20 collection today to find your favourite style, then check out the SS20 White Label collection for more Japanese inspired styling to complement your new purchase.