Barbour Christmas: Custom Pin Badge Tour
Custom Pin Badge Tour
autumn winter 2018
To celebrate our magical Barbour Christmas film, and to help you make those Christmas gifts for your loved ones a little extra special, we're going on tour around the UK to give you the chance to create your own custom Barbour pin badge…
This Barbour badge monogramming tour is an exclusive experience available at select Barbour retail stores around the UK, and is available for a limited time only. In four stores across the UK, we will be offering you the chance to personalise your own Barbour pin badge with your initials, or the initials of a loved one.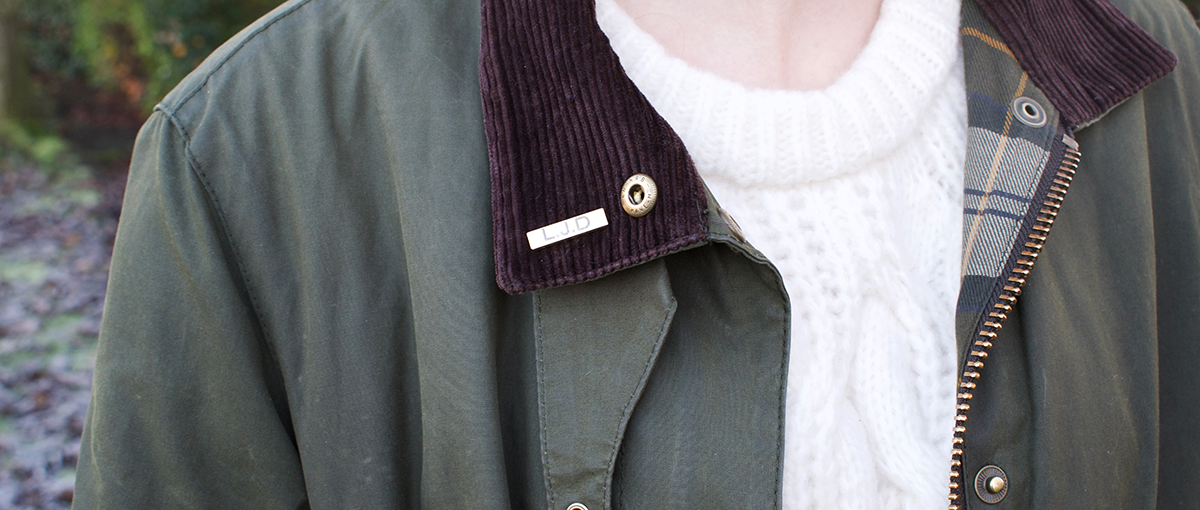 ---
To get your own personalised pin badge, simply purchase any Barbour clothing item instore on an event day to be entitled to a customised Barbour badge. Make sure to show your receipt at the personalisation station instore on one of our event days to pick your badge. There will be two designs available; a beautiful classic brass jacket pin badge and a Barbour Dogs collar badge.
You can find dates and times of each of our special badge personalisation events below, to find your nearest badge personalisation station: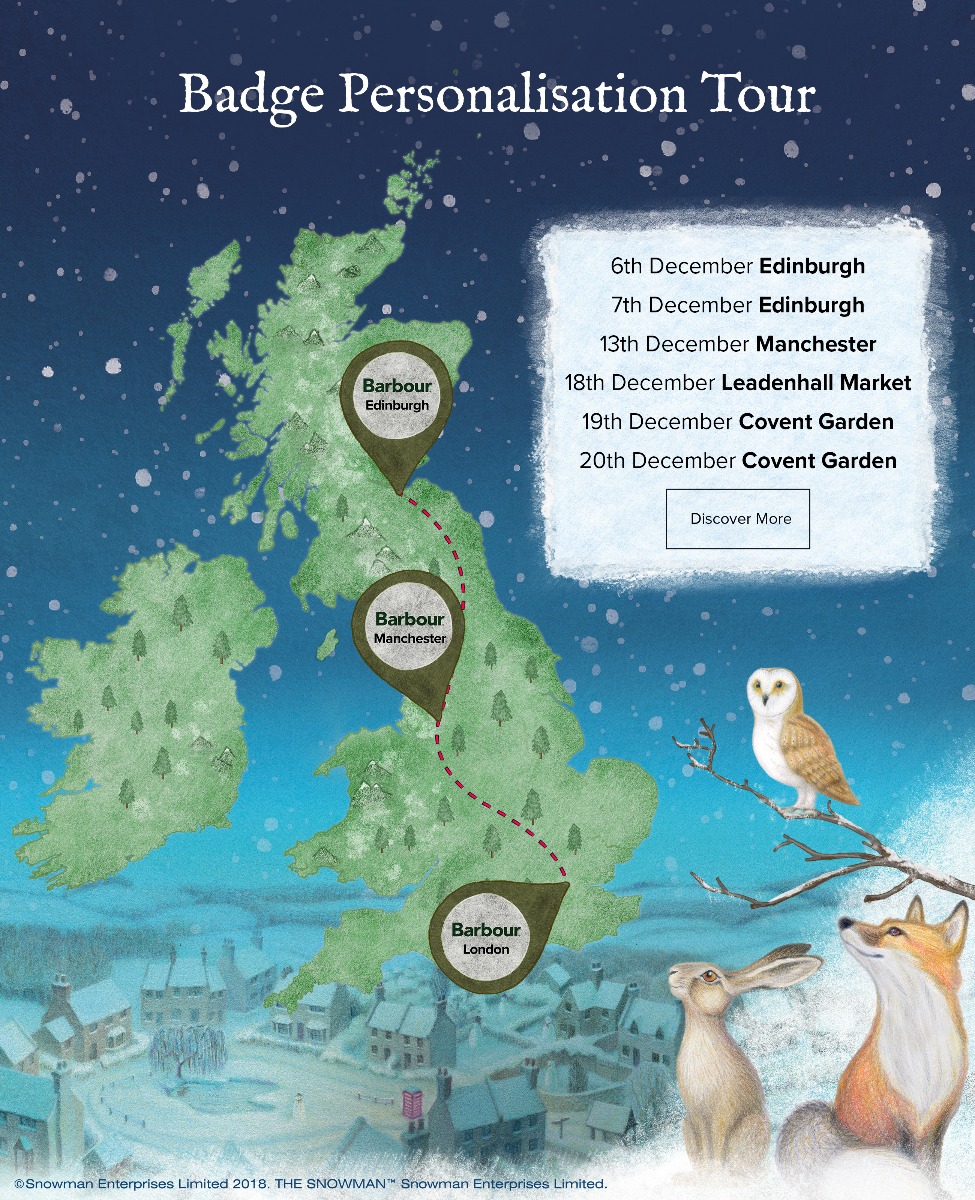 • Edinburgh: Thursday 6th December & Friday 7th December – 10am – 5pm
• Manchester: Thursday 13th December – 10am – 5pm
• Leadenhall Market: Tuesday 18th December-10am-5pm
• Covent Garden: Wednesday 19th & Thursday 20th December – 10am – 5pm
These badges will make your Barbour Christmas gift for a loved one that little bit extra special, and make a lovely keepsake this #BarbourChristmas.
Watch our Christmas film and discover more from #BarbourChristmas.