Barbour Dogs: Meet Henry of Gleneagles
Barbour Dogs
autumn winter 2018
In celebration of our AW18 Shirt Department campaign, where we visited the iconic Gleneagles Hotel in the Scottish Highlands, we caught up with their resident pooch, Henry, to learn more about being a Barbour Dog at Gleneagles...
Name?
My name's Henry.  Before I arrived at my new home at Gleneagles, all the hotel staff were asked what I should be called and then the shortlist was put to the public vote.  Apparently I'm named after the famous 1920s band leader, Henry Hall, who made his name playing at the hotel's grand opening gala ball in 1924, which was broadcast on BBC Radio as Scotland's first ever outside broadcast. I'm not sure I'd be as good as my namesake at conducting a jazz band, but then he'd probably be no good at retrieving!
Age? 
I was born on 30th January, so am now just over 6 months old, although everyone says I am big for my age!
Nickname/s? 
I don't have any nicknames yet – I guess I must suit my name – but lots of hotel guests ask if I am Scottish, which I think you can tell from my official name, Clachnaben Corranaich!
You're a bit of a celebrity at Gleneagles – can you tell us about your role at the hotel?
Shucks – thank you!  I am the hotel lobby dog, but really that just means I'm a much-loved pet who gets more cuddles than any other dog I know. I spend my days greeting guests, being petted, strolling round the estate, snoozing in my bed in the Playground Snug, and generally melting people's hearts. Nobody taught me how to look this adorable, but I seem to be good at it. So many guests want to take my picture, that I've also become really good at posing for the camera.  I am very photogenic I am told!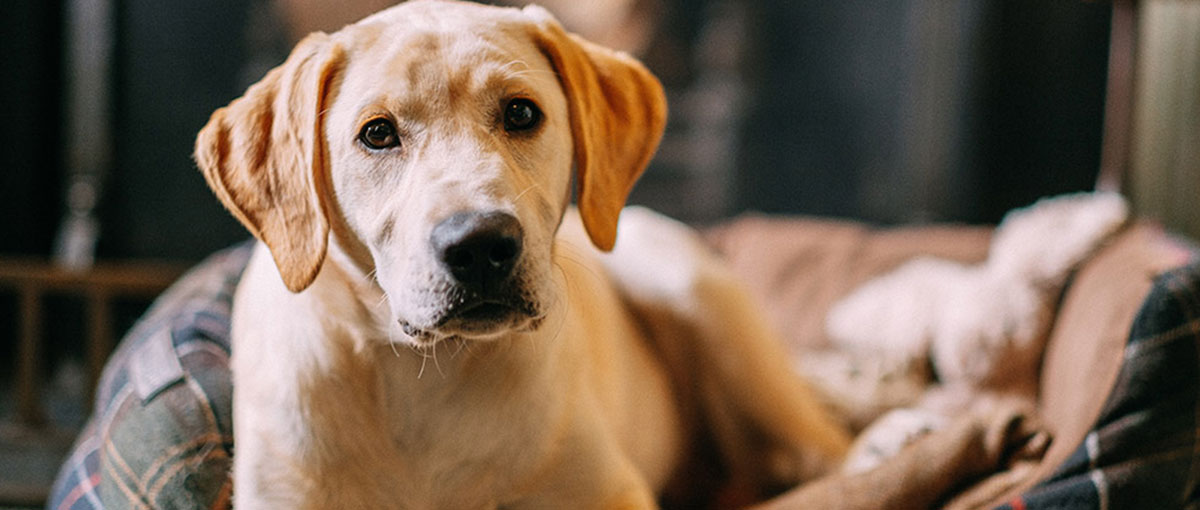 ---
What is your favourite thing about 'working' at Gleneagles every day? 
Meeting everyone…and of course the tummy rubs and treats (I'm only allowed healthy ones though) that normally follow! 
You recently starred in our Shirt Department campaign at Gleneagles, along with Ben, Solly and James. What did you love most about getting to play with them? 
Definitely playing football on the front lawn, which is something I am not usually allowed to do but we had a lot of fun!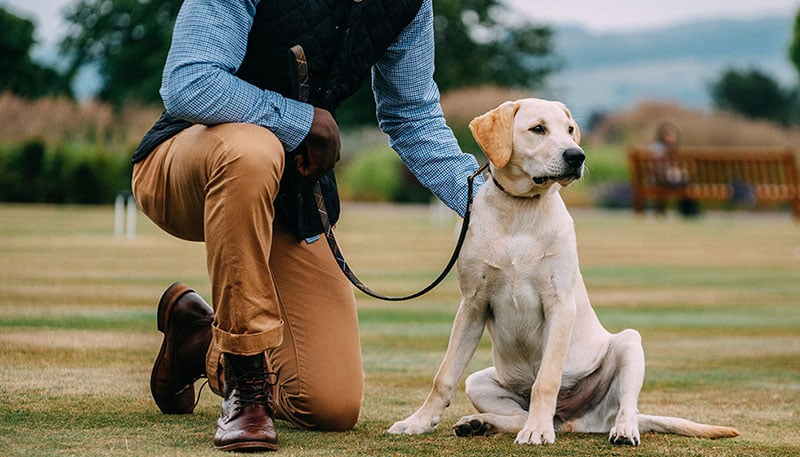 ---
---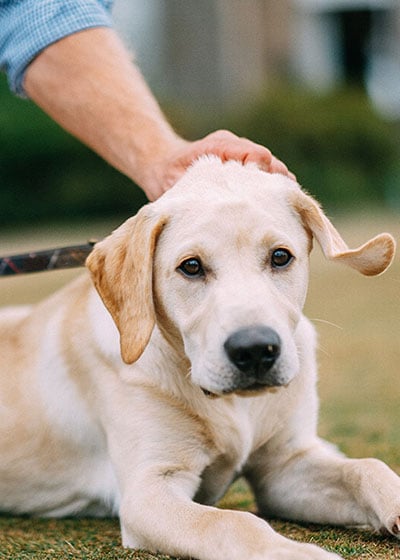 You have lots of amazing places to explore at Gleneagles – where is your favourite place to play and spend time in the grounds?
There are too many great places to choose just one.  I love hanging out with the instructors at The Shooting School, because they give me sneaky treats when nobody is looking.  I also enjoy going over to see the horses in the stables and jumping around on the bales of hay. Apparently some days all the horses get an apple, which is unfair because I've never been given an apple!  I absolutely love swimming, especially at Balloch Loch, where there always seem to be lots of lovely picnic hampers!
What kind of breed are you, and what is so great about being that breed?
I am a Labrador Retriever – I love to learn and, although I have a lot of energy, I am also very calm and laid back which really helps me in my job. As a Labrador I am very good at swimming and fetching, although some people say I am a bit too clever for my own good!
We spotted that you already have a Barbour Dog bed and collar! What makes you a Barbour Dog? 
I am very lucky to have lovely Barbour things – I am busy growing into my new big boy collar – but it is definitely my outlook that makes me a Barbour dog. Every day is an adventure and the wonderful Scottish outdoors is my playground!
When you're not winning the hearts of everyone at Gleneagles, what do you like to do in your down-time? What are your favourite things to do day-to-day?
I love to go exploring outside with my dog family – I am a bit of a tease and can be mischievous but we all enjoy chasing around working up an appetite for one of my greatest loves in life – eating!  Did I mention I love healthy treats?  It might be good to know if we ever meet!?!
---
Discover your perfect style...