3
Duncan Barbour
Duncan Barbour started our motorcycle business because he was very interested in motorcycles himself. He produced the first motorcycle suit commercially and it was an enormous success
- Dame Margaret Barbour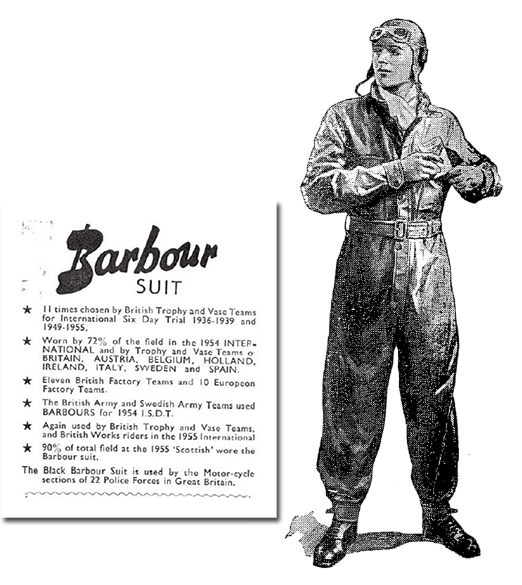 1936
Duncan Barbour, Malcolm's son and a keen motorcyclist himself, introduced the one piece International motorcycle suit in 1936.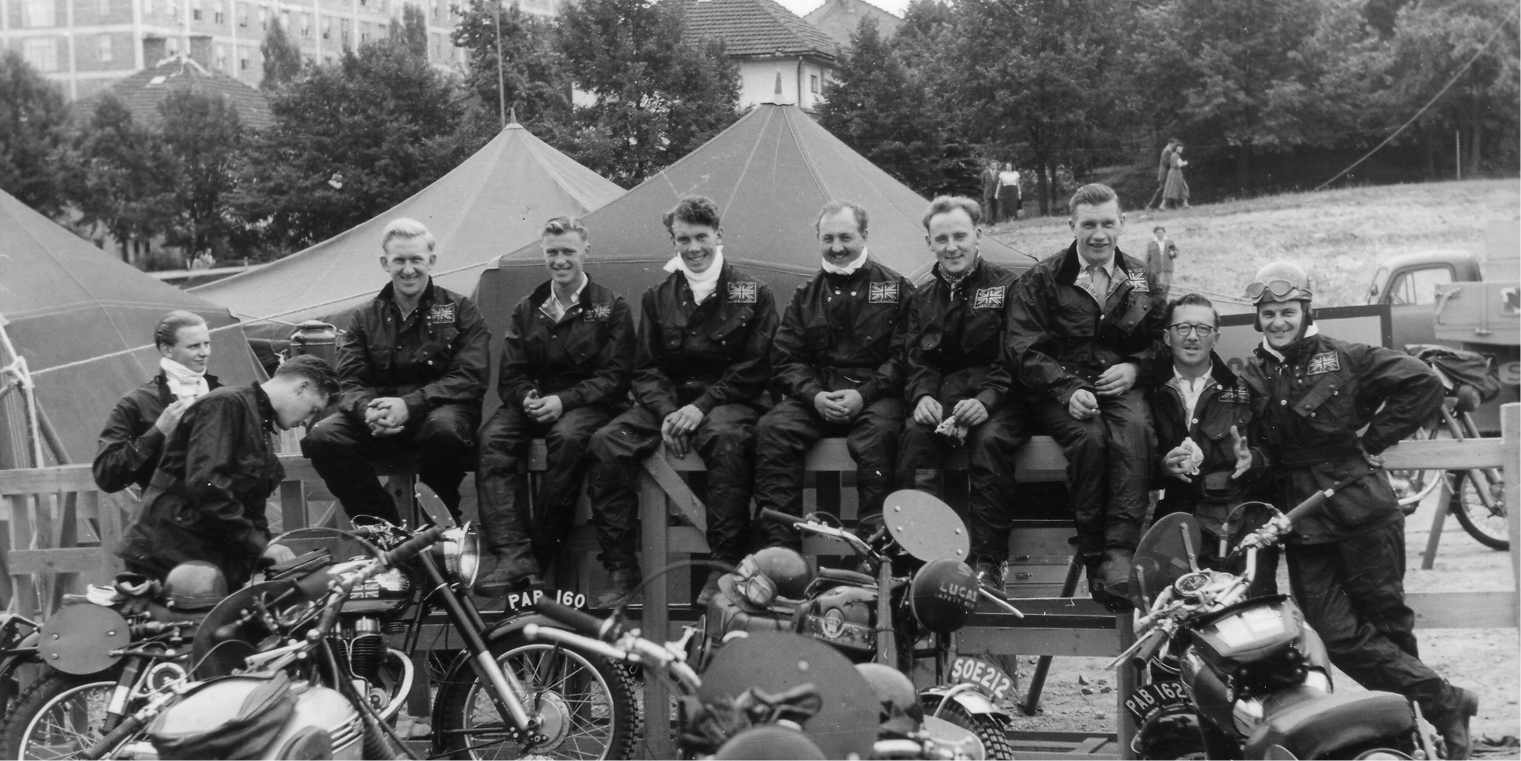 Developed specifically for the 1936 International Six Day Trials (ISDT) event, Barbour International became a market leader in motorcycle clothing from the late 1930s to the 1970s.
Captain Philips, the commander of HM Ursula asked Barbour to create a jacket and trousers from the one piece International suit that had impressed him so much. Barbour duly obliged and the two piece Ursula suit was used throughout the submarine service for the duration of the Second World War.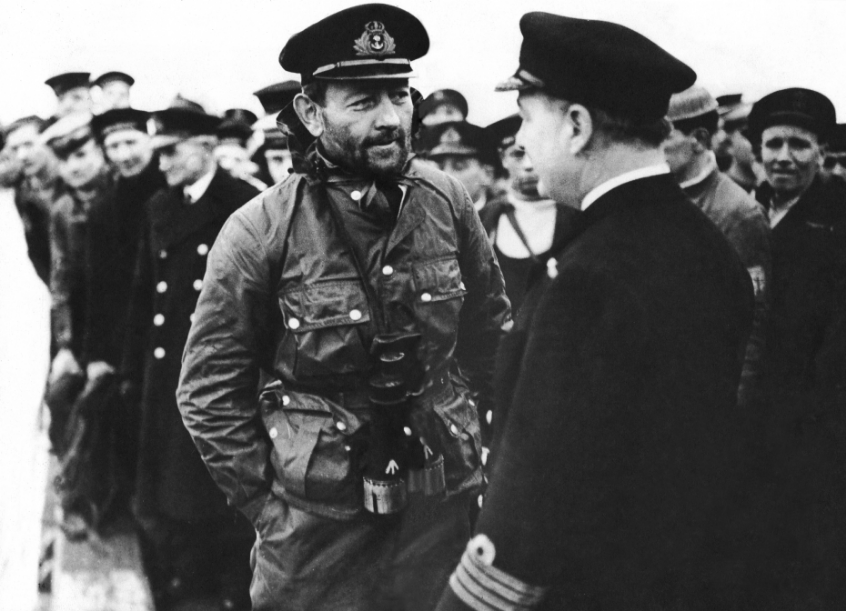 1964
In 1964, actor Steve McQueen wore a Barbour International suit as a member of the US team at the 1964 ISDT in East Germany.