---
PHOTOGRAPHER,  LONDON
---
William Spooner is a Photographer, living in London. He graduated from UWE in Bristol with a BA Hons in Photography and since then William has focused on documenting 'youth culture'.
---
William says, "I've always concentrated on youth culture, I feel it's something that's relatable for everybody, but it's also the small details in terms of fashion I find it fascinating-what kids wear and how they wear it and essentially why too.
I shoot on film, which I handle and process myself which has led me to make a few mistakes along the way, giving my work its own aesthetic.
---
William explains how he likes to capture his photography, an unusual karaoke shoot he undertook and the elements of the Barbour Beacon collection he feels work for the younger male audience.
---

---
Hello William! Can you tell us more about why you decided to get into photography?
---
Quite Simply, I couldn't write and I couldn't draw but I always liked the idea of telling a story. Therefore, the camera really lent itself to me.
---
What has been the most unusual shoot you have been booked on?
---
I had to photograph people standing outside, waiting in line to use a karaoke booth. The booth couldn't be much bigger than a shower cubicle and you couldn't hear from outside the booth, so it really defeated the concept of karaoke to me.
---
Tell us something unique about the way you capture and create your content?
---
I like to bleach my negatives and let them decompose before scanning them.
---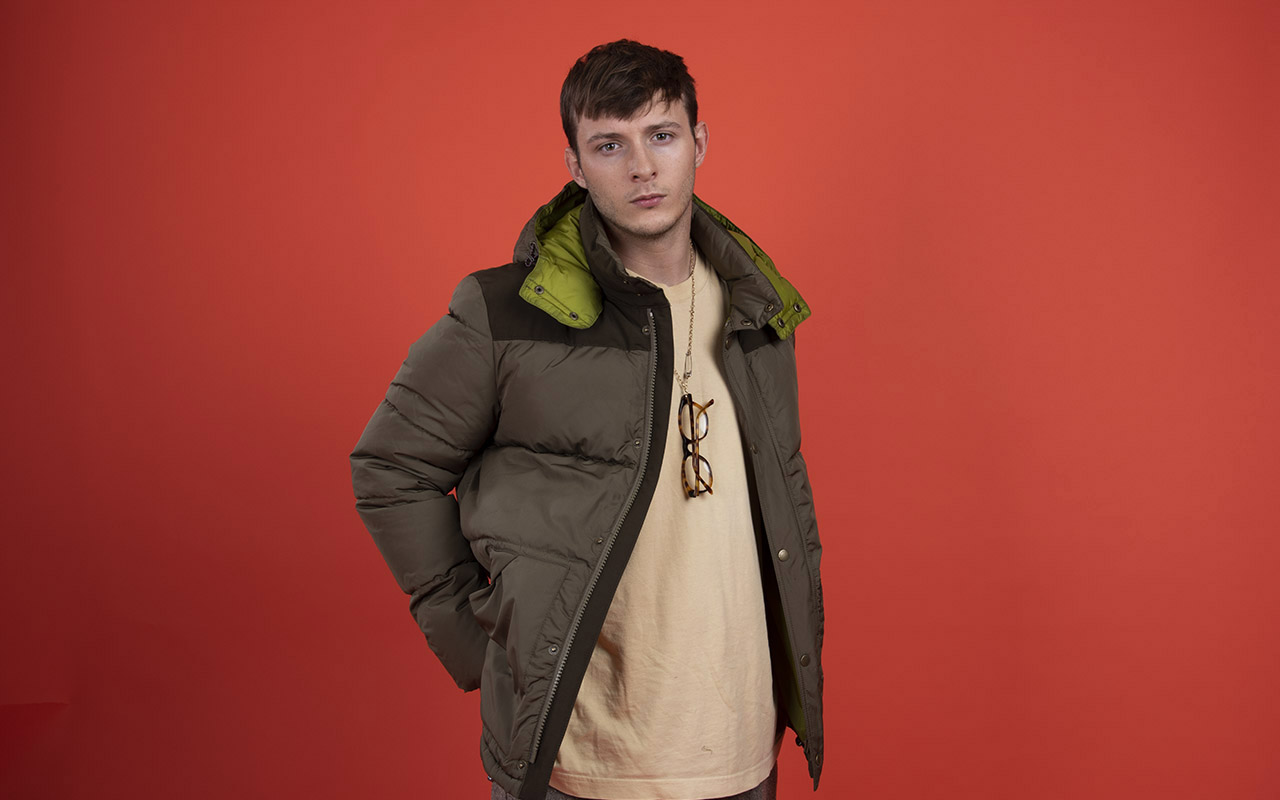 ---
When you joined us at the Herd Groyne in South Shields, was there anything signficant you wanted to capture in your content?
---
Texture I think was the first thing I thought of. So with re-waxing process being so iconic, this instantly led my direction of shooting. I used a Nikon f3, 50mm lens with monochrome film as I believe shooting in black and white makes the contrast and texture come out more; making it feel organic. I didn't want to use a light metre, I just wanted to the outcome to be as stripped back as possible.
---
What excited you about the future Barbour Beacon collections?
---
I think Barbour is such an institution but it's very set in it's demographic. It's exciting that such a classic brand is being tailored to a younger generation.
---
What elements of the new brand and collection do you think will engage with a younger generation?
---
The tailoring is obviously more fitted, which is suited for a younger frame, but I think functionality will be a huge thing. Barbour has done a great job in terms of ergonomics which is something they should never stop focusing on.
---

---
---
Follow William