Nautical Collection AW18: Meet Paul Havel
Nautical Collection x Paul Havel
autumn winter 2018 
We chatted to Paul Havel, known for his travel and lifestyle instagram @pjhavel, to learn more about how he's styling this season's Nautical collection and his latest trips around the world.
It's lovely to chat with you again! What has been your greatest experience of 2018 so far?
2018 has been a blast! One of our resolutions at the start of the year was to travel to more locations outside our comfort zone. In the Spring we had the opportunity to travel to Greece, a place I did not anticipate loving as much as I did. Exploring the Greek islands is now one of my favorite trips to date, and it was a good reminder of how unexpected and/or unplanned adventures can be the most memorable.
When we last spoke, you mentioned the value of Instagram in building a community. What is the most interesting place or thing that you have discovered through Instagram?
We recently purchased a vintage Land Rover, and I've had so much fun discovering the community that exists around particular vintage vehicles. The vintage Land Rover enthusiasts seem to be especially active and friendly on the app, and so many folks have reached out to offer advice and share stories and insight. It has really added to the fun of owning the vehicle. The micro-communities that exist on the app never cease to amaze me!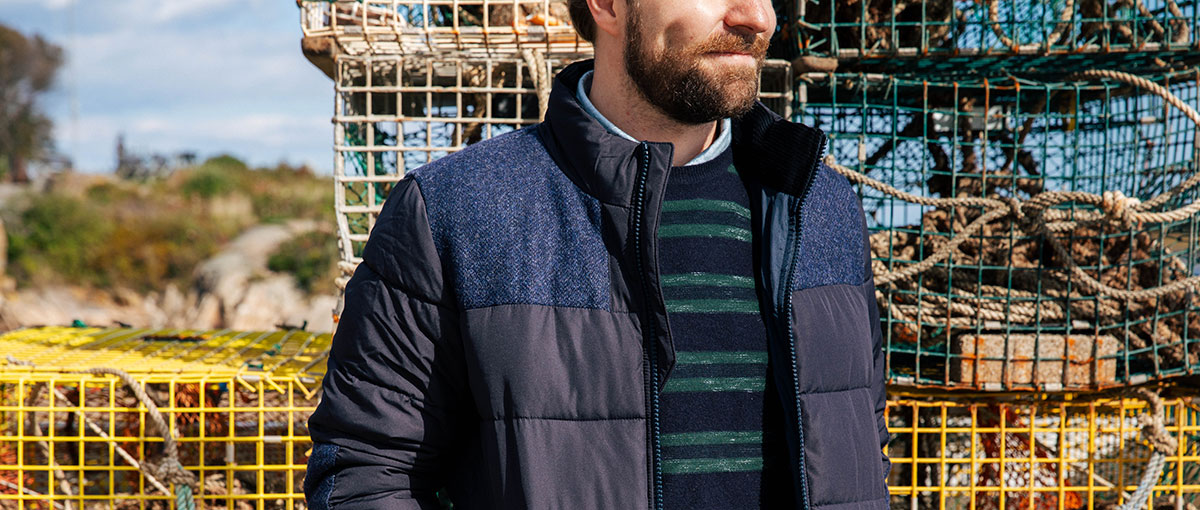 ---
You've continued to travel throughout the U.S. and even Europe this year. Have your travels inspired any changes in your personal style?
Yes! We recently took a trip to a ranch in Montana, and I found myself falling in love with Western wear. I really appreciate the relationship between form and function that is valued in so many of the classic western pieces. Since the trip, I've found myself investing in versatile, layerable items like long sleeved knits and shirt-jacs.
---
---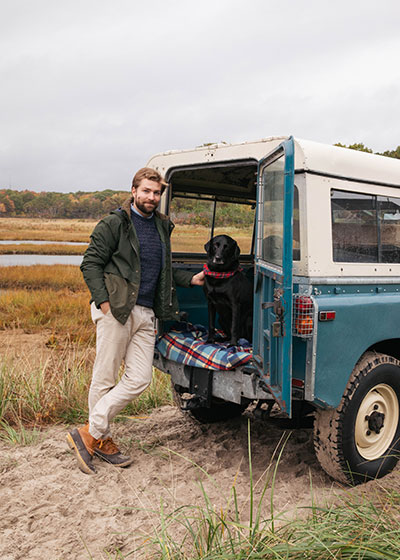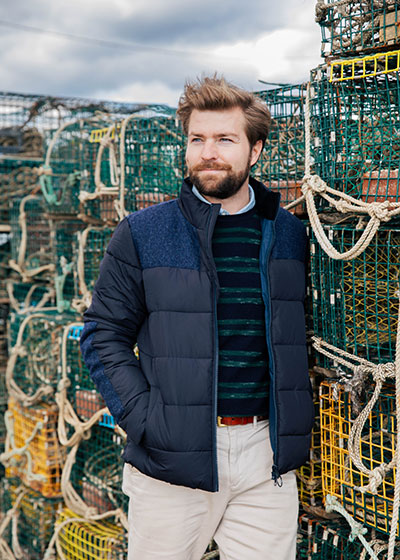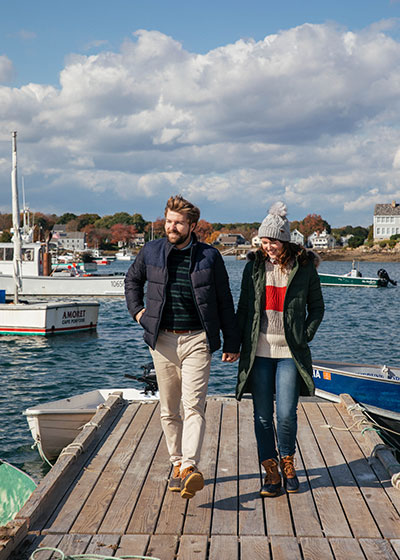 What is your favorite season to spend on the coast in Maine?
Falls are pretty spectacular in the northeast, but I must admit I've really fallen in love with the Winter since moving to Kennebunkport-- especially during the holidays. The first week of December, the town celebrates Christmas Prelude with a big tree lighting in the square and holiday activities such as Santa arriving on a lobster boat. It snowed during the tree lighting last year, and I remember that it was during that event that I really fell in love with our little New England town.
What are some of your favorite local shopping destinations?
There's nothing quite like a real New England general store. New Englanders are all about practicality and function, and I love that the general stores here sell everything from coffee and meals to clothing, books, local art, firewood and hardware. I once saw a general store that had the motto "If we don't have it, you don't need it!" and considered whether that shouldn't be every store's motto!
What attracts you to the new Barbour Nautical collection?
I really appreciate the collections little details, such as the flannel elbow patches on (the puffer coat) and the nautical logo on the tag. I also really like how each piece is super warm without feeling overly bulky. It makes layering for our unpredictable weather easy and comfortable.
What is your favorite piece from the collection?
I love the Rathlin Waterproof Jacket. It's warm, water-repellent and breathable-- perfect for coastal weather year-round.
Discover the Nautical Collection here.
---