Welcoming the Dogfather to the Barbour Factory
SPRING SUMMER 2022
With wagging tails at the ready, we were delighted to welcome friend of Barbour and expert Dog Behaviourist and Trainer Graeme Hall (aka the Dogfather) to the Barbour Factory this month, situated in our Northeast home of South Shields.
Graeme joined our team on a tour of the Barbour factory, where waxed jackets are lovingly made and restored through our Repairs and Re-waxing service. He also paid a special visit to our Wax for Life workshop, where he tried his hand at re-waxing, bringing his faithful waxed jacket back to life.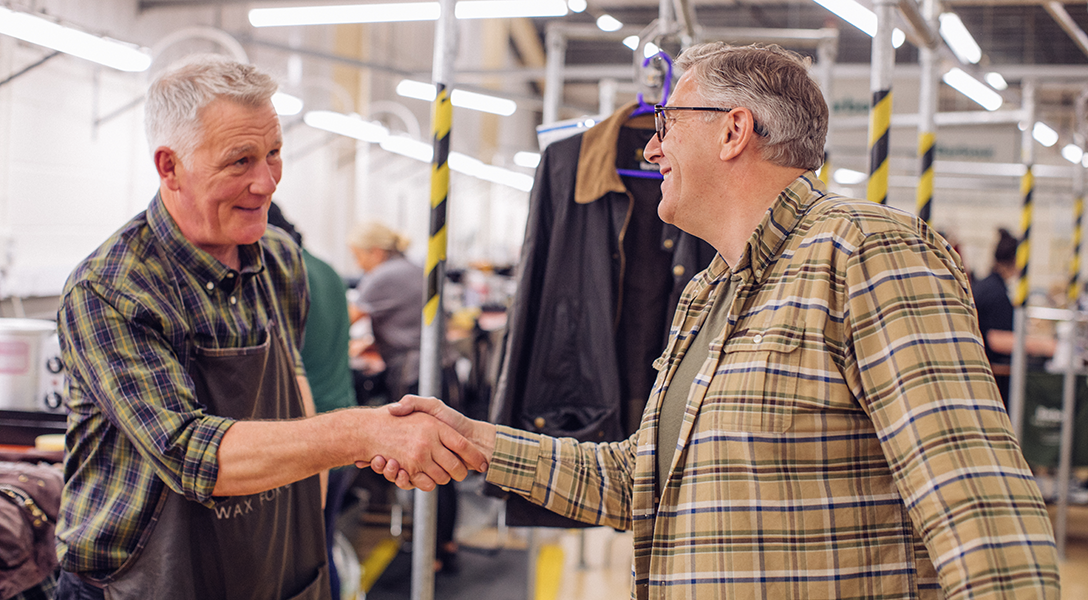 Originally from Northern England, much like Barbour's roots, Graeme has run his dog training business for 15 years and now visits canine companions up and down the country, passing on his knowledge of dog behaviour and helping dogs and dog owners in need.
As part of his UK Theatre Tour, Graeme made a quick stop while in the Northeast, to visit the Barbour Factory for some first-hand experience of our re-waxing service.
During the visit, Graeme met some of our expert re-waxers and the team who repair and restore 60,000 jackets per year!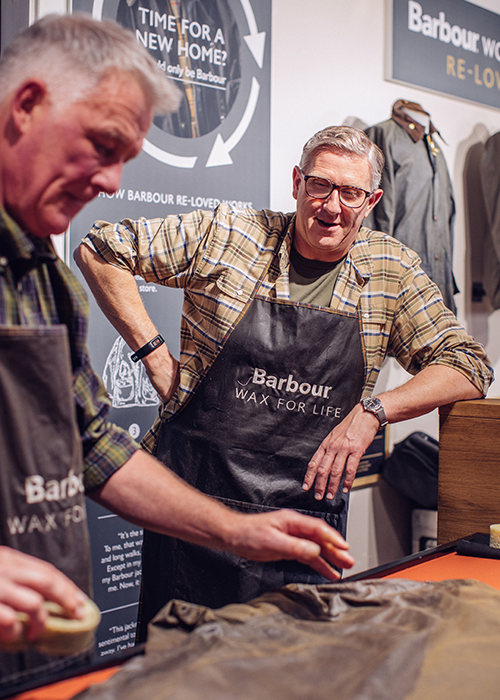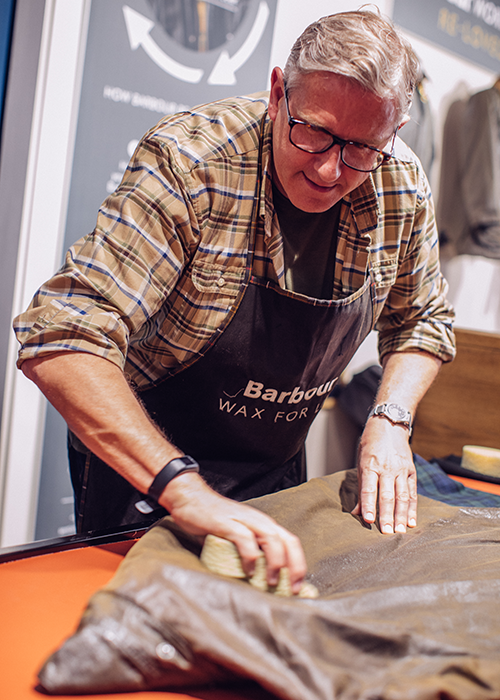 "I've always had an interest in how things are made, and I've been wearing Barbour jackets for donkey's years. So when the opportunity came around to visit the Barbour Factory, I jumped at it.
"I brought with me two waxed cotton jackets, the oldest one being 32 years old!
"The amazing thing was that both of those jackets came out as good as new – but even better because of the life they've had and the memories I've made in them."
Graeme Hall (aka the Dogfather)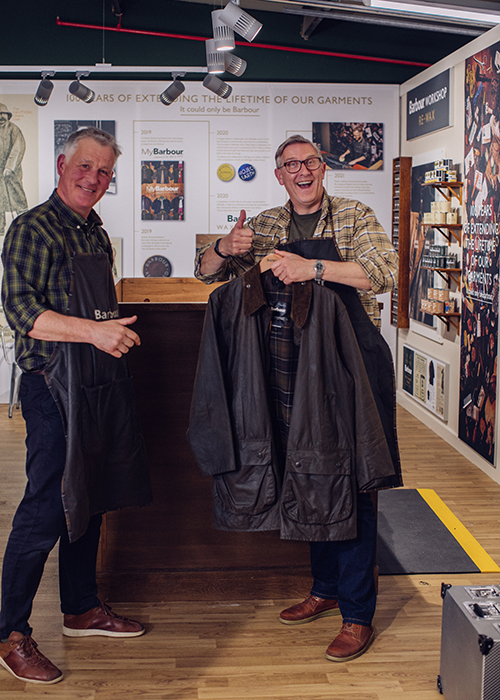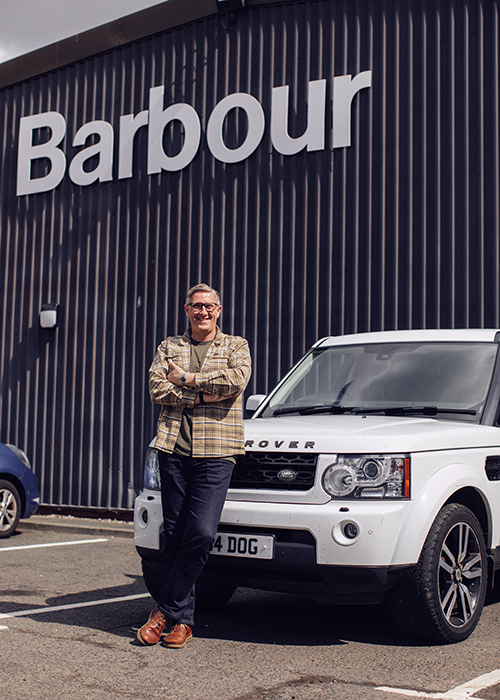 "Somebody once told me that I'm way better-looking now than when I was younger. I responded: just wait until I'm 80 - I'll be gorgeous! It's much the same with a Barbour waxed jacket."
Graeme Hall (aka the Dogfather)
Our commitment to making products that last has been passed down through the generations of the Barbour family. To learn more about our sustainability initiatives, visit our Wax for Life page.