Barbour Christmas: Made to Last with Jess Keys
AUTUMN WINTER 2020
We catch up with Jess Keys, the writer of lifestyle blog, The Golden Girl about her first Barbour, life in the USA and having pockets full of lipsticks. Based in Chicago, Jess follows the philosophy of classic looks for everyday life and she loves to wear pieces that can be styled time and time again in new and exciting ways. Taking trips for shoots to countries across the globe, Jess is never without her beloved Barbour.
Jess also tells us what she believes makes the perfect gift, why quality is better than quantity and we find out which loved one she'll be giving a Barbour jacket to this festive season.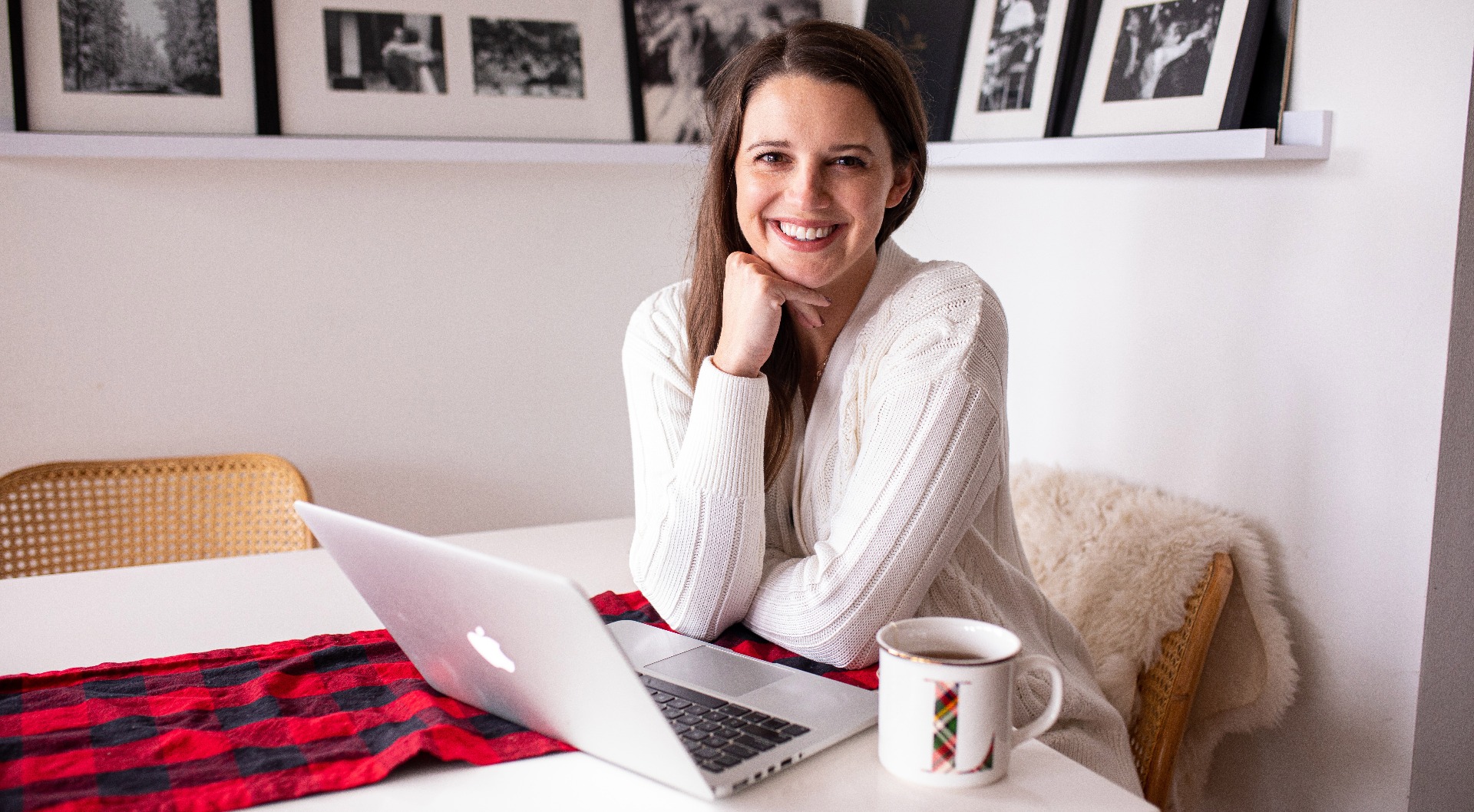 Who are you gifting this jacket to, and why?
My husband, Neal! He is such a big fan of Barbour, and this is such a classic jacket he can wear with everything in his wardrobe–from wearing it over a suit jacket to a sweater and jeans on the weekends.
What does Christmas gifting mean to you?
I love gifting classic, special pieces that my loved ones will treasure for years!
What is your idea of the perfect gift?
I think the perfect gift is one that has been thoughtfully selected with love, and something I can make lots of memories wearing!
Why is it so important to you that the gifts that are made to last?
I have always preferred quality over quantity when it comes to gifts. I think it's important that gifts last because part of what makes them so special is being able to feel the love of the person who gifted it to you–whenever you use it! You want that to last for a lifetime!
How does it feel to know how and where your gift has come from?
I think a gift is extra special when you know it has impacted the lives of so many people in a positive way! I think something that is made by hand by those who really have a passion for their craft is something that you can really feel. It makes you feel even better when you put it on!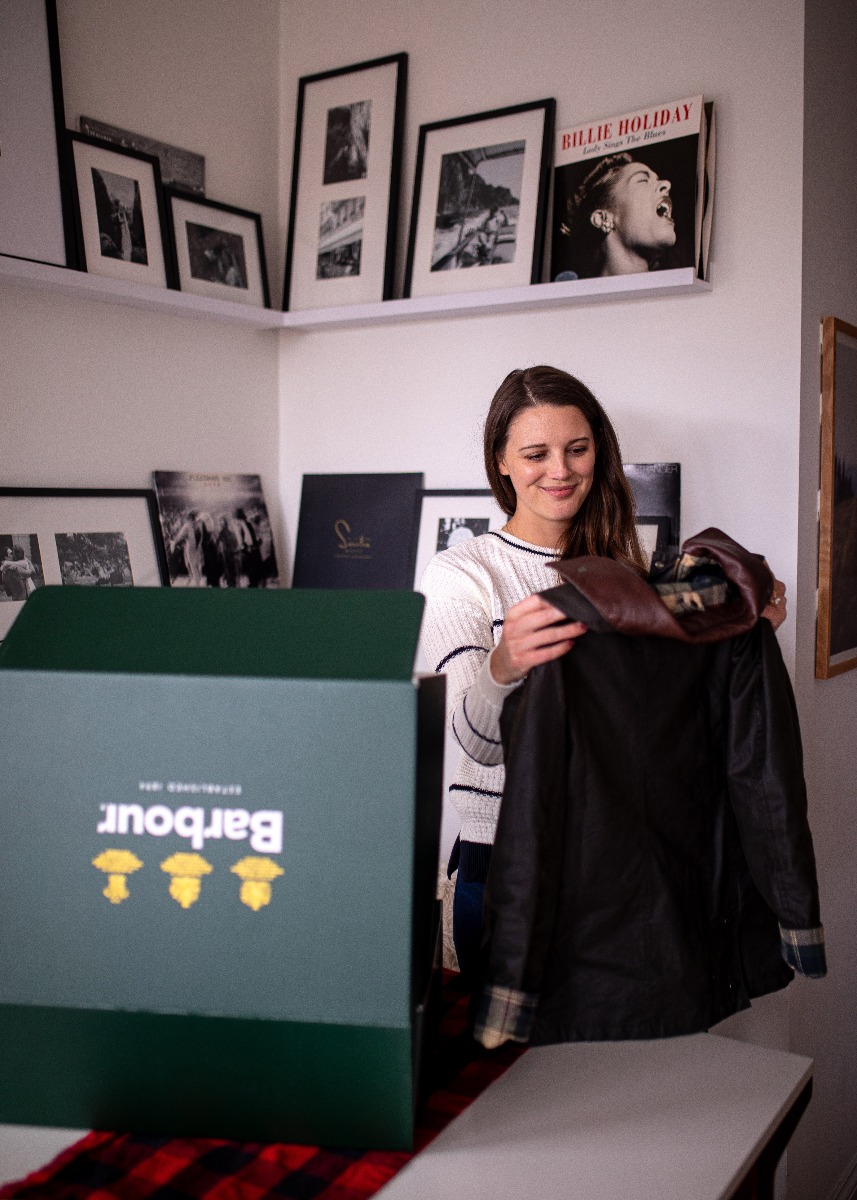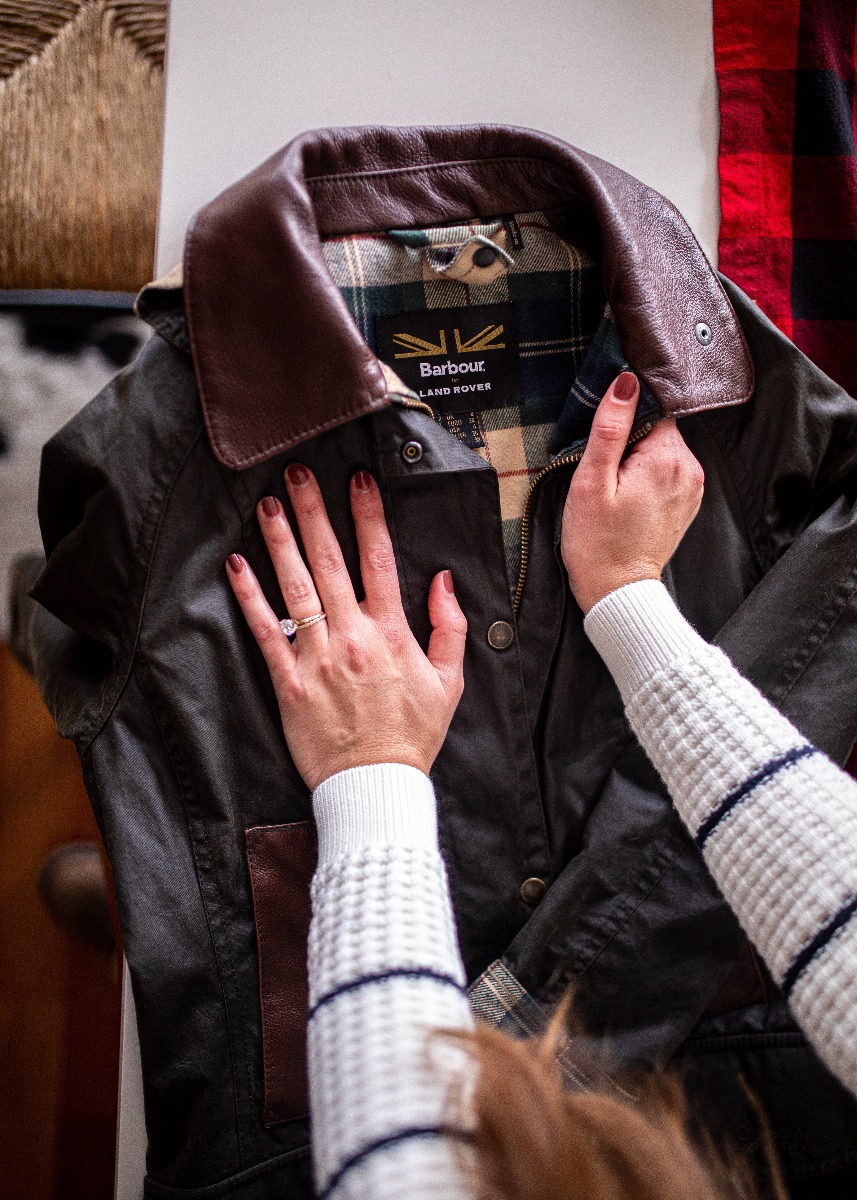 Can you tell us about your own Barbour jacket?
I got my first Barbour jacket many years ago and I have made so many memories in it–from wearing it around Chicago to my travels around the world. It's something that I will always treasure–almost like looking back through your passport–I've been wearing it for many of the best moments of my life!
Do you remember the first time you wore a Barbour jacket, and do you still have it?
Yes! The one mentioned above–it is a limited-edition Barbour x Land Rover jacket.
If your Barbour jacket went in for a repair or rewax, what would our team most likely find in the pockets?
Probably a lot of random spare lipsticks! I'm always finding old tubes I thought I lost in my pockets!
You're a big Barbour fan – what are your first memories of the brand? Do you have any special stories about your first jacket and the role it's played in your life?
I got my first jacket with my best friend, Kelly, who was the one who introduced me to the brand! One of the many reasons I am forever grateful to her!
How important to you is quality when it comes to your style?
I always look for quality over quantity in my wardrobe, especially with my investment staples! I like to invest in things that I can wear over multiple seasons, and for many many years.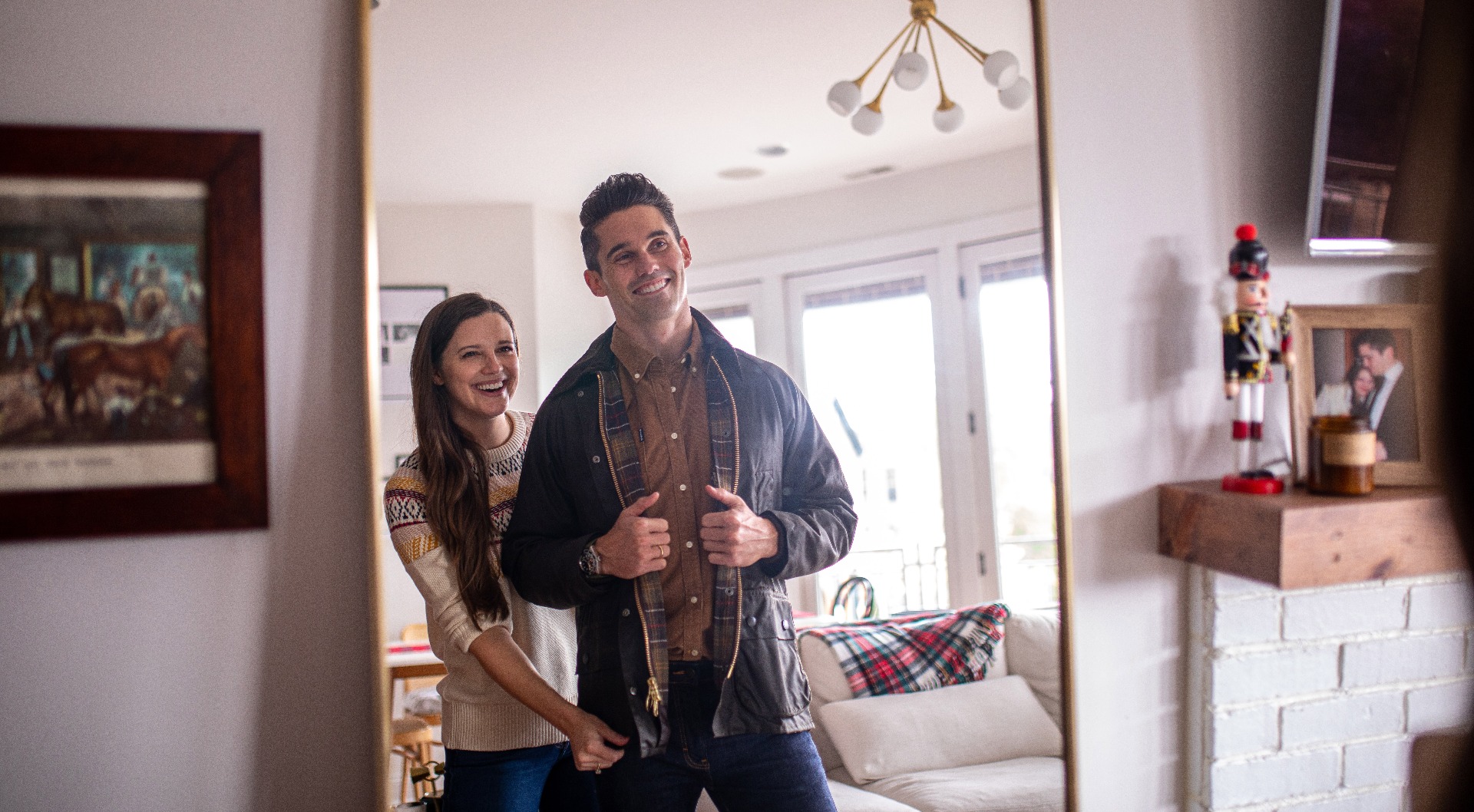 What is your go-to style when you wear your Barbour jacket?
I think a Barbour jacket goes with anything–so really, whatever I feel like wearing that day.
What does the Barbour Way of Life mean to you, especially at this time of year?
I think the Barbour way of life means slowing down, spending time with family, going for long walks and spending time outdoors, and I think it's always synonymous with fall and the holidays!
The Barbour Way of Life celebrates the slower pace of life. What do you do in your downtime to relax with family, in the countryside or by the coast?
My husband's family has a lake house just an hour outside of Chicago, but it feels like a totally different world! We love spending weekends there with family around the fire, going for walks on cold mornings, and enjoying a cup of coffee while watching the birds outside!
What do you look forward to the most about the festive period in the US?
That's a tough one–I think slowing down, cozying up inside, appreciating how beautiful the first snow is, seeing Chicago lit up with Christmas lights–it's all a tie!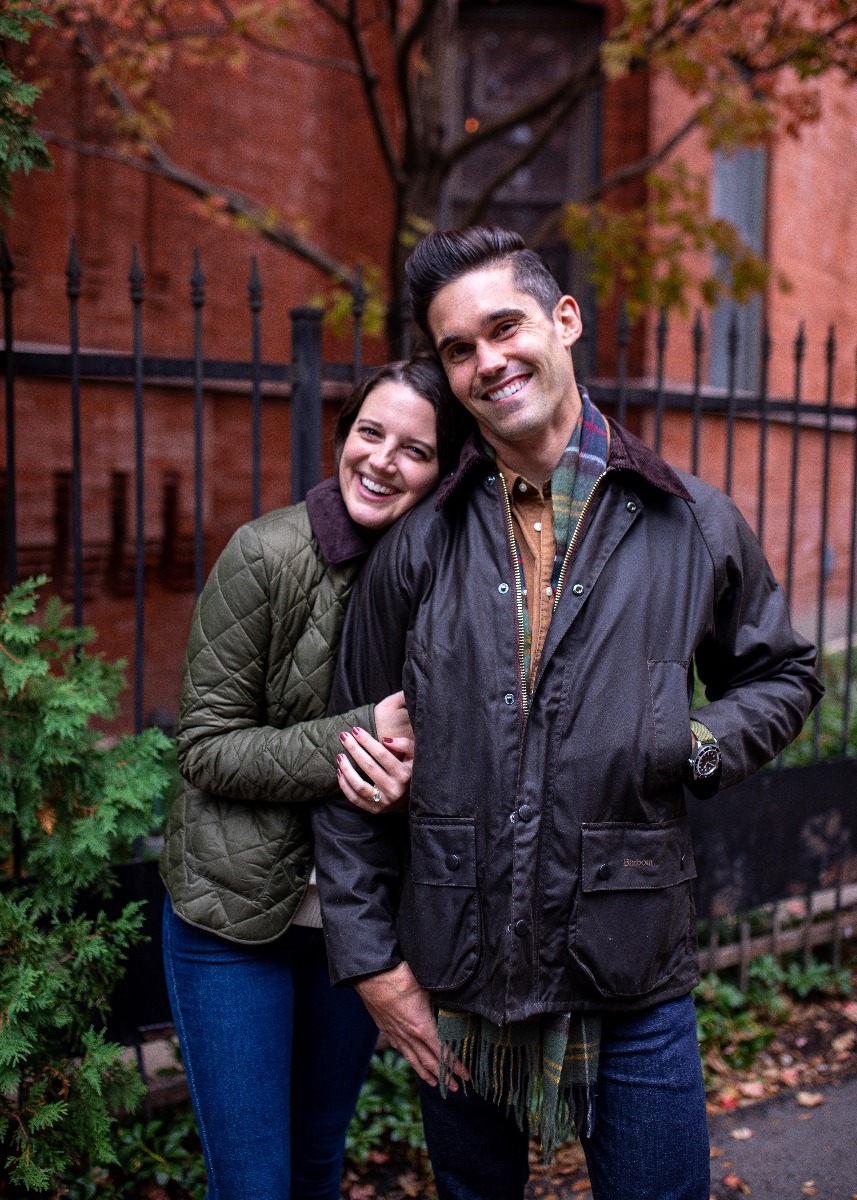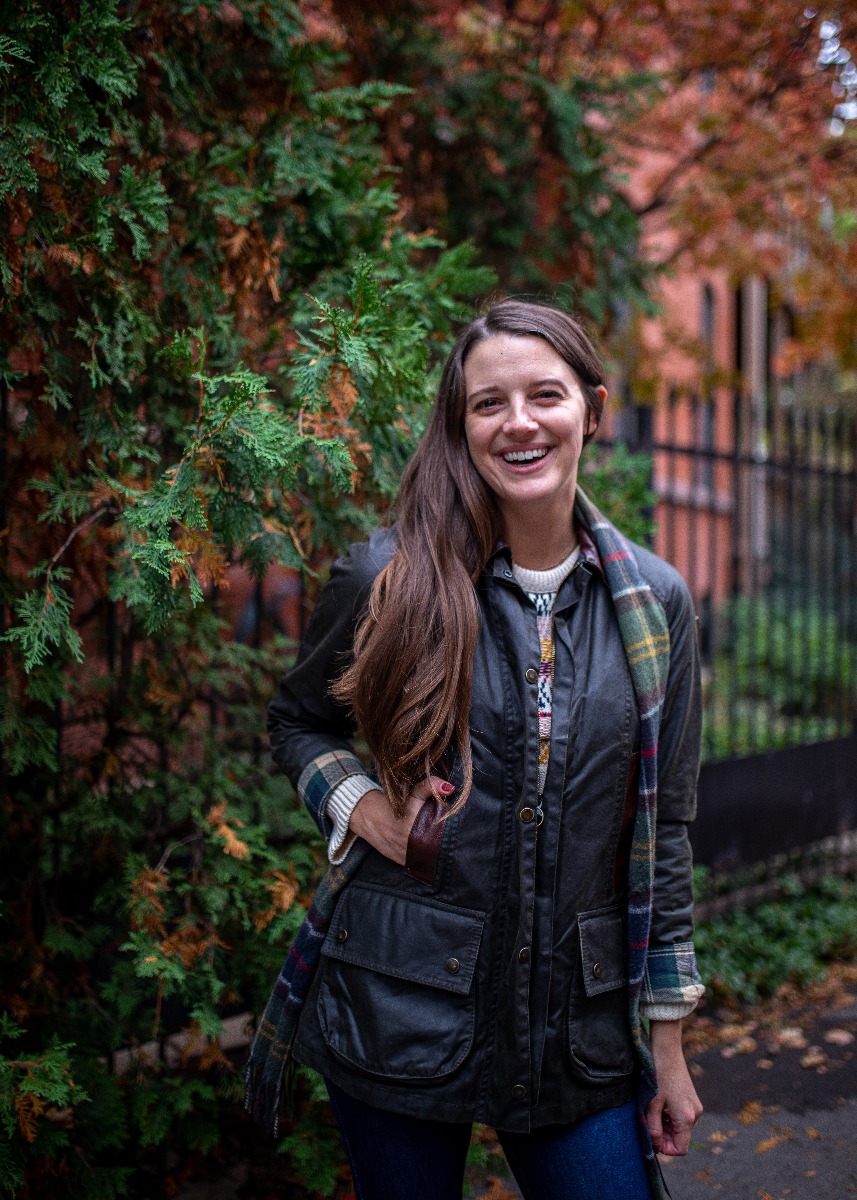 What first inspired you to start your blog The Golden Girl?
I was bored at work and just needed a hobby. I never dreamed it would turn out to be a career!
How important to you is sustainability when it comes to fashion?
I think going out of your way to support brands who promote sustainability should always be a priority!
Can you talk us through a typical working day for you?
There's not really a typical day, to be honest! Sometimes it's a lot of shooting, others it's a lot of writing, much of the day is catching up with emails–every day is different, which I love! I typically am working by 6:30 or 7am and I try to be done by 6pm, but that's not always the case. The days are long when you're self-employed, but I wouldn't have it any other way!
What would you say is the best part of running your own blog?
I think curating a community of amazing women is definitely the best part. I love my readers and they are my online family! My other favorite part is just being able to work for myself. Self-employment is hard and stressful, but it's so rewarding to be able to call your own shots and be your own boss!
What do you do to stay motivated and to feel inspired?
I will definitely say the inspiration ebbs and flows. Sometimes it seems like the creativity is endless and other times there will be full months where I don't feel creative at all. What always inspires me though is my readers! It's my goal to always create the best, helpful, fun to read content that they can always count on to make them smile–and that always keeps me going!
After having been with Jess for so many precious moments, her jacket continues to be a faithful piece in her wardrobe that's been there for many of the best moments of her life. Our Repair and Rewax service brings Barbour jackets back to life so they can continue to be worn for years to come whether you're travelling across the world or adventuring in your local woodland.
Find out more about our Repair and Re-wax service, or learn more about #BarbourHolidays.