Barbour Christmas: Win a Bespoke Replica of Father Christmas' Jacket
Win a Bespoke Replica of Father Christmas' Jacket
CHRISTMAS 2019
It's our favourite season, and we're celebrating with a fabulous competition prize – Father Christmas's Barbour jacket!
Christmas is undoubtedly the most magical time of the year, but this festive season there's something extraordinary going on. Our Barbour Christmas film based on the book and iconic 1991 animated special from Raymond Briggs, shows the true joy of gift-giving – but with a twist.
We're looking back at 1894 when Father Christmas himself was the one receiving something exciting. After years of warming hearts all over the world, Father Christmas' original red and white jacket had become weathered and torn, but Mrs C had something in mind to keep him warm and dry – his very own waxed Barbour Jacket.
Now, having seen him through 125 years of Christmas Eve deliveries and picked up a few scuffs and scrapes along the way, it embodies all the spirit of the season and quality for which Barbour is renowned, proving that when you care for your jacket, it will always keep you warm and dry.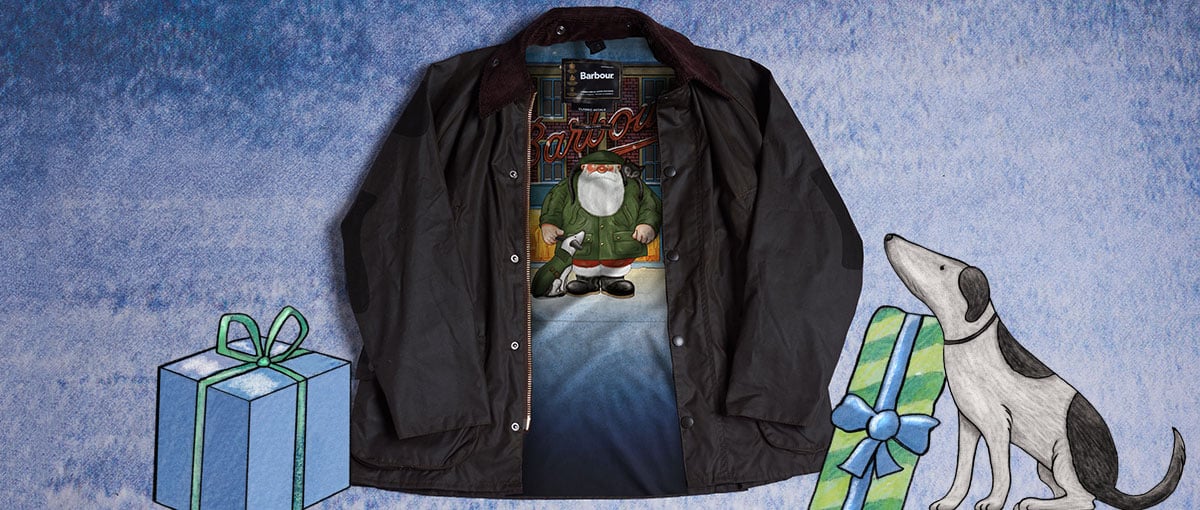 The prize of a lifetime
We're giving you the chance to win one of two Barbour jackets, just like the one featured in our Christmas film, complete with all the unique markings, patches and plenty of character, these bespoke jackets have the magic of Christmas woven into every stitch.
Now you can own a piece of Barbour history. Our extra special men's jacket is based on the Bedale design that's been favoured by so many through the years from royalty to pop icons. The women's is based on the Beadnell, which offers a classic, slimmer fit. What's more, our unique competition jackets also feature a charming Raymond Briggs Father Christmas illustrated lining.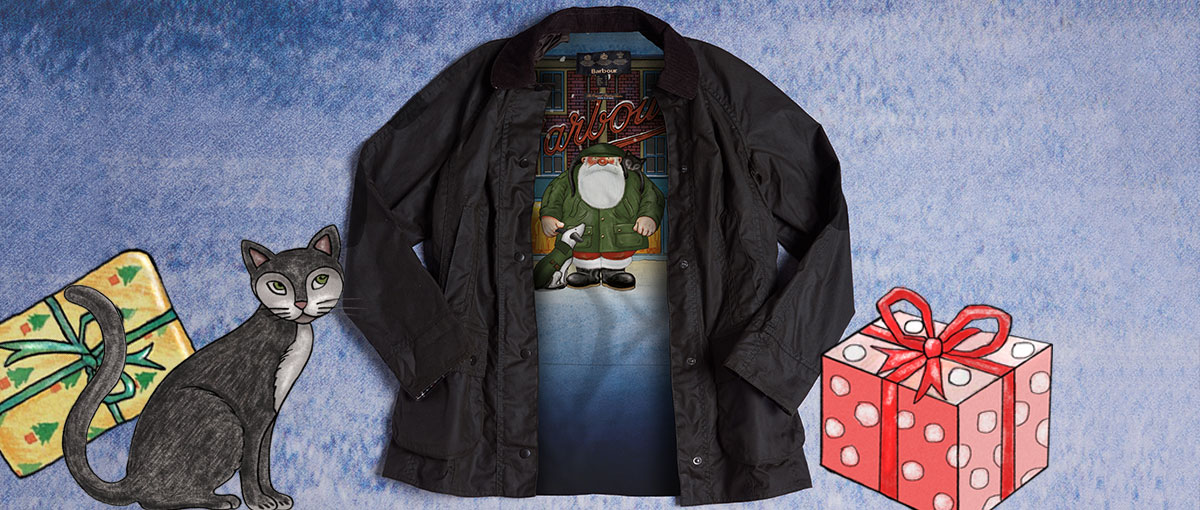 How to enter
To enter, all you need to do is complete the form on our competition page with your details and we'll select two winners, one for each jacket. Entries are open until 30th November. Make sure to read the terms and conditions of entry carefully before entering.
Keep an eye out on our social channels to see the Barbour Christmas film featuring this fabulous prize, as well as a few behind-the-scenes sneak peeks too!
Watch our Christmas film to see Father Christmas' jacket in action here.
FATHER CHRISTMAS™️ by Raymond Briggs. © Raymond Briggs/Blooming Productions 2019. Published by Puffin. Licensed by Copyrights Group.