The True Story Behind Our Christmas Film
AUTUMN WINTER 2020
If you've seen our magical Christmas film, inspired by the work of Raymond Briggs, you'll have heard the story of a cute little Dachshund who had a nibble on the sleeve of his owner's beloved waxed jacket, for it then to be taken by Father Christmas himself, and repaired at our South Shields factory.
Well, our story was inspired by a true tale of mischief, where a torn waxed jacket arrived at the Repairs and Rewaxing centre, alongside a note from dashing little Dudley the dog, explaining that he was sorry about the damage he had caused!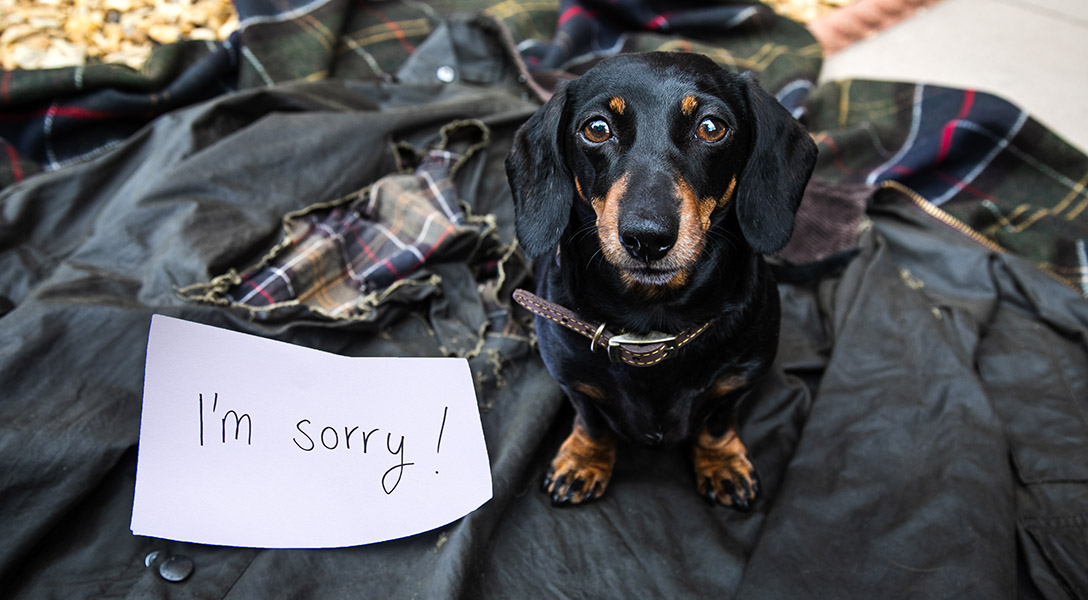 Dudley the Dachshund says he's sorry for having a nibble on his owners beloved Barbour jacket.
Our Repairs + Rewaxing service has been operating for almost 100 years, regularly repairing jackets that are 30, 40 or even 50 years old! Sometimes, a simple rewax is all that is required to keep a beloved waxed jacket going for many more adventures. But occasionally, especially when hungry dogs are involved, repair work can be an essential part of making sure the jacket can provide exceptional protection from the worst of the British weather.
Each year over 60,000 Barbour jackets are returned for rewaxing, and 25,000 of these also undergo repairs. On top of this, over 100,000 tins of Barbour wax are sold each year so that Barbour jacket owners can do their own rewax at home. When cared for properly, Barbour jackets can last for a very long time, making them a sustainable choice.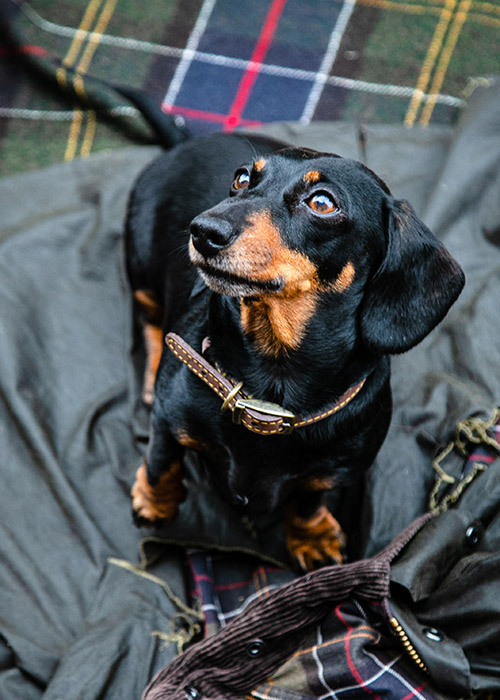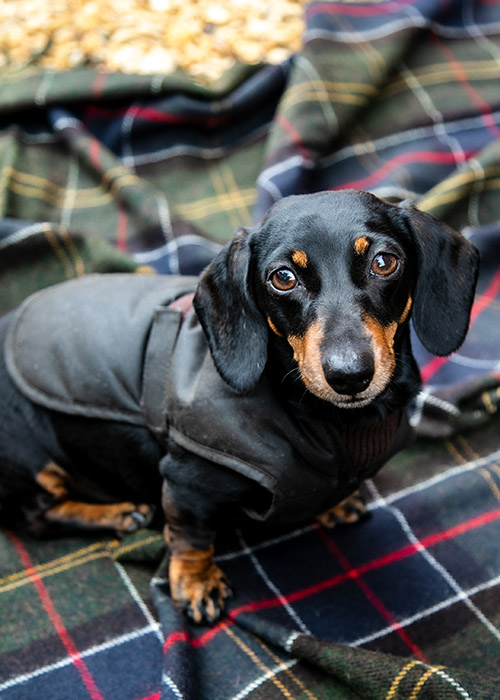 Discover the tale of Father Christmas and his trip to the South Shields factory to learn more about the story that was inspired by Dudley and his owner's special waxed jacket, here, or discover more Christmas Barbour dogs content, on our Barbour Dogs page.
FATHER CHRISTMAS™️ by Raymond Briggs. © Raymond Briggs/Blooming Productions 2020. Published by Puffin. Licensed by Copyrights Group.