Icons Re-Engineered: The Birth of International
Icons Re-Engineered: The Birth of International
autumn winter 2019
To celebrate our 125th anniversary, we're excited to have launched a new collection of jackets and accessories, Icons Re-Engineered. Taking five key moments in our 125-year history, jackets from our extensive and much-loved archive are re-imagined in contemporary fits and styles. Next, we're celebrating the birth of Barbour International.
In 1936 Duncan Barbour, a keen motorcyclist developed a waxed cotton suit specifically for use in the 1936 International Six Day Trials (ISDT), an endurance motorcycling event and branded it Barbour International.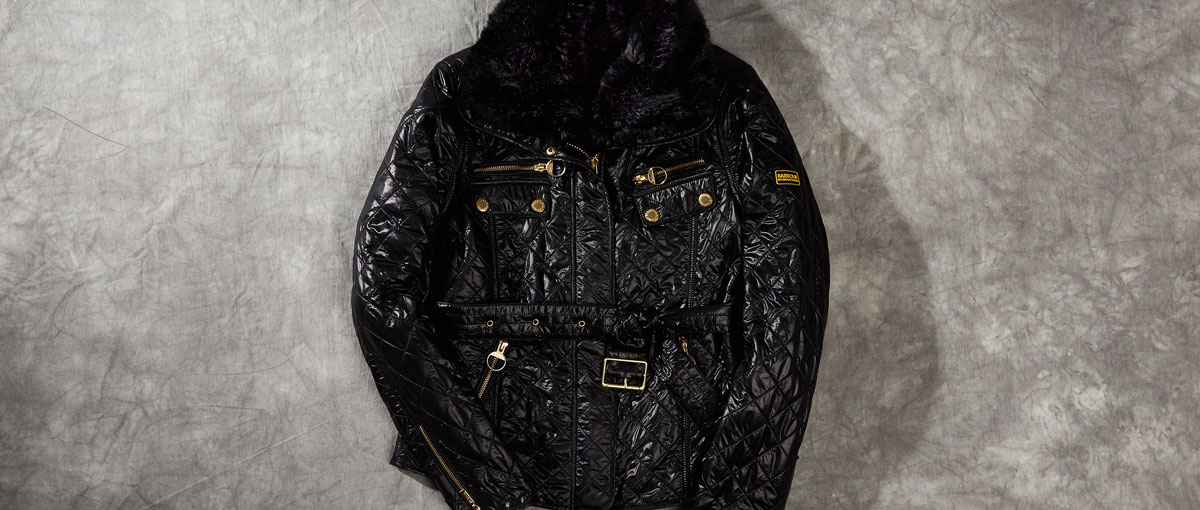 ---
Fast forward to today, where the Barbour Icons International reimagines the famous A7 jacket, the original Barbour International.  An iconic fit for true motorcycle aficionados, this is a jacket to treasure. The biker-inspired Barbour Icons Women's International is a modern high gloss quilt with zipped cuff vents. Very biker chic and elegant, this is a jacket to be noticed in.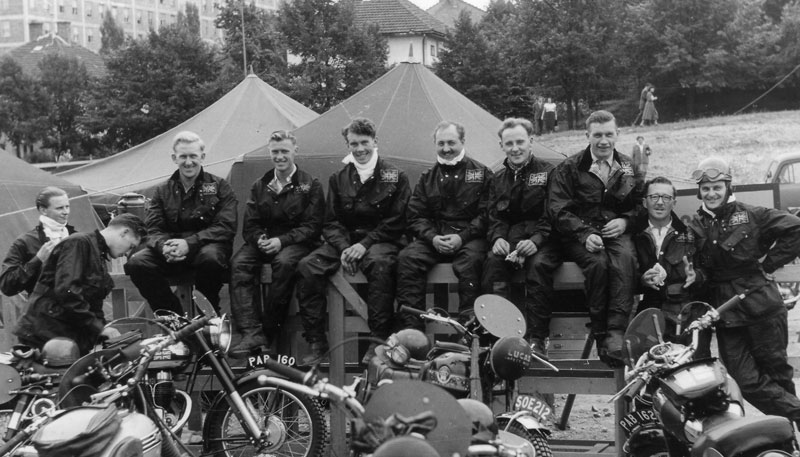 archive image: 1957 GB Team
---
To support this very special anniversary collection, ten long-time Barbour wearers and friends of the brand who all have their own personal relationship with Barbour were captured wearing Icons Re-Engineered jackets from the collection. To celebrate the birth of Barbour International, Suzie Perry and Chad McQueen wore the Women's and Men's Icons International Jackets.
An English television presenter, Suzi Perry is best known for covering motorcycle speedway, such as MotoGP for the BBC for 13 years, and the BBC's Formula One coverage from 2013 to 2015. Suzi's lifestyle represents the Barbour International heritage through her profession, and she is regularly seen wearing her favourite Barbour International pieces.
Chad McQueen is the son of actor and racer Steve McQueen. Steve, a motorcycle enthusiast, took part in the 1964 International Six Days Trial (ISDT) in East Germany as a member of the US team who all wore Barbour International suits. His son, Chad is an American actor, film producer, martial artist and race car driver. Chad has precious memories with his father growing up, being surrounded by Barbour jackets. In 2011, Barbour International launched the Steve McQueen collection which is overseen by Chad. Fifteen seasons on, it continues to be one of our most beloved collections.
Discover more about Barbour 125 years and discover the Icons Re-Engineered Men's and Women's International Jackets.
See the full Icons Re-Engineered collection.