Barbour Holidays: Father Christmas to the Rescue!
AUTUMN WINTER 2020
For the second year running, our magical Holiday film is inspired by the popular children's books written and illustrated by Raymond Briggs and the iconic 1991 animated special Father Christmas. The film follows Father Christmas and a very special family, in a tale that was also inspired by a true customer story.
In this heart-warming adventure, a young boy writes to the grumpy but loveable Father Christmas to say he doesn't want a present this year but instead needs help repairing his father's Barbour jacket in time for the Holidays. Their cherished but mischievous family dog had chewed the jacket, rendering it damaged.
Father Christmas decides he cannot mend the jacket himself but has the bright idea of taking it to Barbour's South Shields factory, where the factory workers have been repairing and re-waxing old Barbour jackets for almost a hundred years.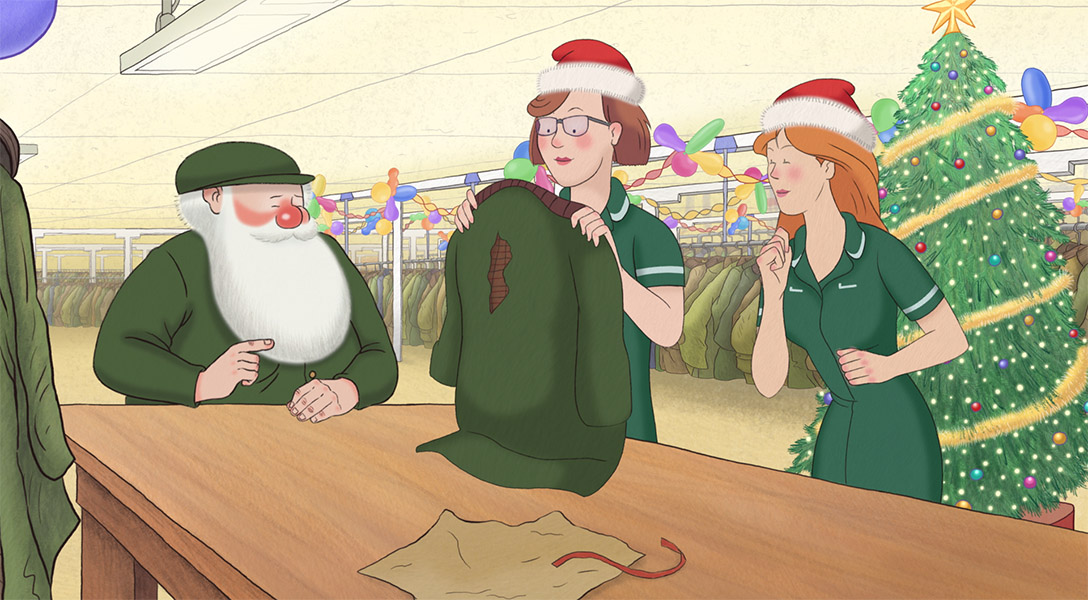 Father Christmas shows the machinists at the Barbour Factory the damaged jacket.
A True Customer Tale
Bringing to life to the world of Father Christmas, this story is very close to our hearts here at Barbour, as it highlights how loved Barbour jackets are, how they become members of the family, as well as serving as a charming reminder of the value of truly thoughtful gifts, and sustainability this Holiday season.
The Barbour Factory at our home in South Shields sees thousands of weird and wonderful Barbour jackets pass through its doors for repairs or rewaxing. One memorable jacket was sent with a note from Dudley the Dachshund, saying he was sorry for chewing his owner's beloved Barbour jacket. This formed the basis for our witty and charming Holiday film.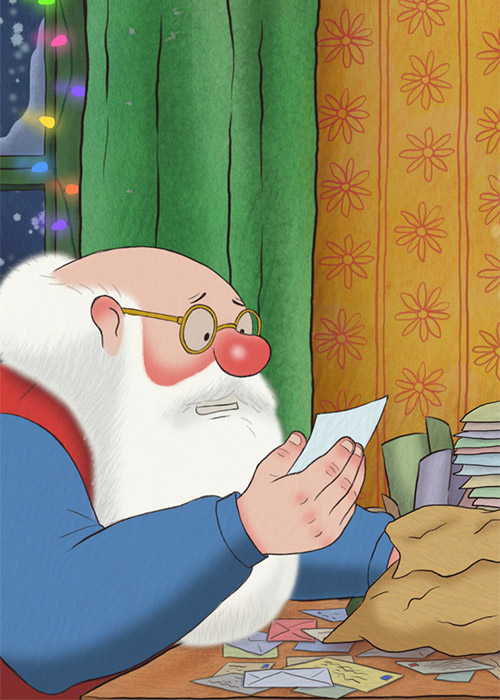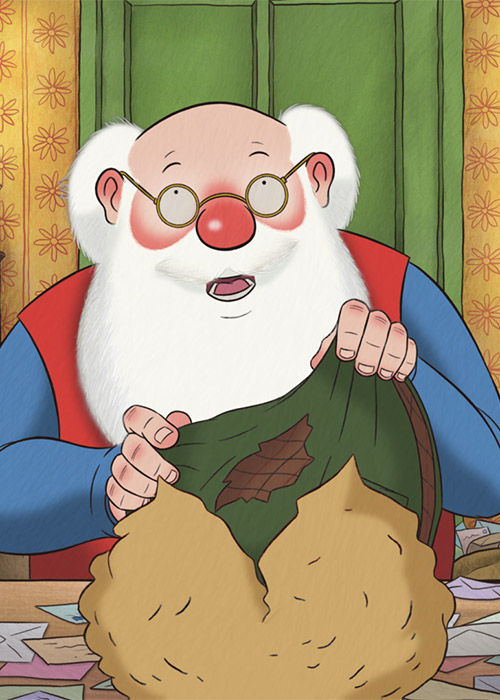 Father Christmas reads through the many Christmas letters that he receives from children asking for presents.
Barbour Holidays
We're proud to be bringing back such a beloved British character to people's homes this festive season. Join us as we learn how truly magical a thoughtful gift can be at the most wonderful time of the year. We hope you enjoy this seasonal story and join us as we celebrate the Holiday season at Barbour.
Produced by award-winning 2D animation studio, Illuminated Films, the uplifting film was written and directed by Dave Unwin, along with Art Director Loraine Marshall and many leading British animators.
Watch the film and discover the full campaign here and stay tuned for more festive fun to come. Alternatively, shop the Barbour Holidays gift guide to find gifts they'll always remember, for the whole family.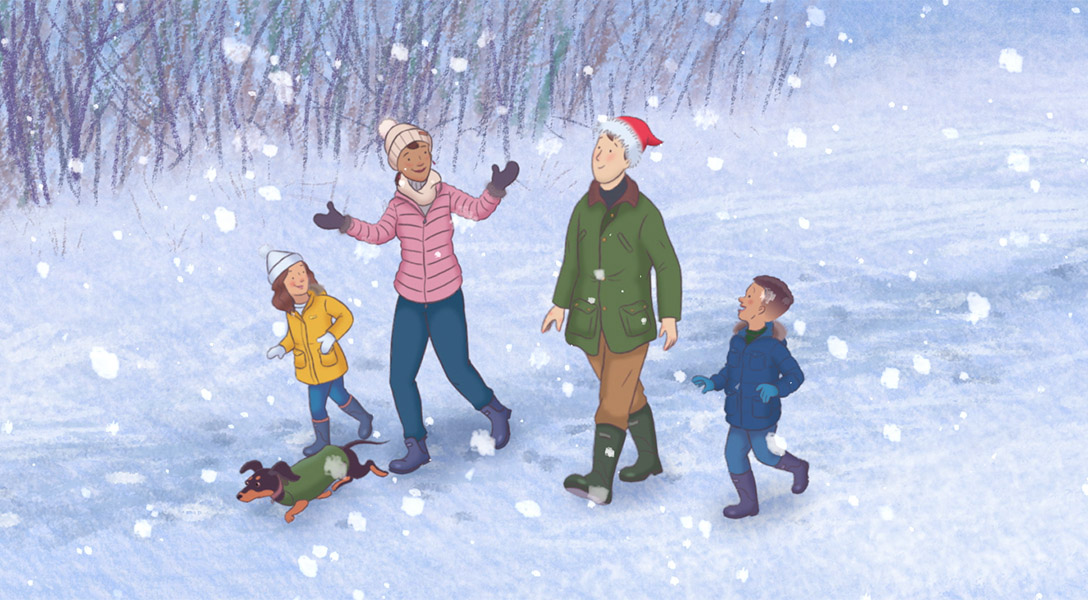 The family go out on a walk in the snow and Dad wears his Barbour jacket.
FATHER CHRISTMAS™️ by Raymond Briggs. © Raymond Briggs/Blooming Productions 2020. Published by Puffin. Licensed by Copyrights Group.