AW18 Coastal: Designing the Collection with Paget Billingsley
Coastal Collection
autumn winter 2018
To celebrate the launch of the AW18 Women's Coastal Collection, we met up for a chat with Paget Billingsley, Head of Womenswear at Barbour, to discover more about the new seaside-inspired range.
The natural choice.
The Barbour AW18 Women's Coastal Collection is inspired by our rich heritage. Each season the design team gather round and have a lot of fun going through our in-house archive and deciding what's going to inspire us and draw our focus. The archive dates back to 1911 and is such a rich source of ideas that it doesn't matter how many times we delve into it, we're always discovering something new that we've not come across before. We're also extremely lucky to live in a beautiful part of the country – most of the team live by the coast in the north east, and this can't help but spark inspiration each season.
There are so many nautical and coastal elements that we see living in the north east, so we can't help ourselves when it comes to introducing these details to the collection. This season we were particularly focused on coastal birds, and you can see us celebrating them in our printed shirts and logo tees. Plus, who doesn't love a striped sweater for the autumnal season?
Heaps of style with substance.
In the women's design team, we all live quite hectic lives juggling work and home life, doing school runs, walking our dogs before and after work, so it's important to us that we design clothes that work for us and our customers' lifestyles. We want to feel good, but also look good too – our coastal collection works as easily for active weekends away, as it does for everyday life.
Coastal influence throughout the collection.
The landscape is so dramatic in the north east and we love spending time exploring with family and friends. The different seasons are beautifully reflected in the coastline and this always influences us in terms of the colour palettes we use and the fabric choices too. The coast is in our DNA at Barbour, so it works so well when we look back to the archive to see how we've used that influence in the past.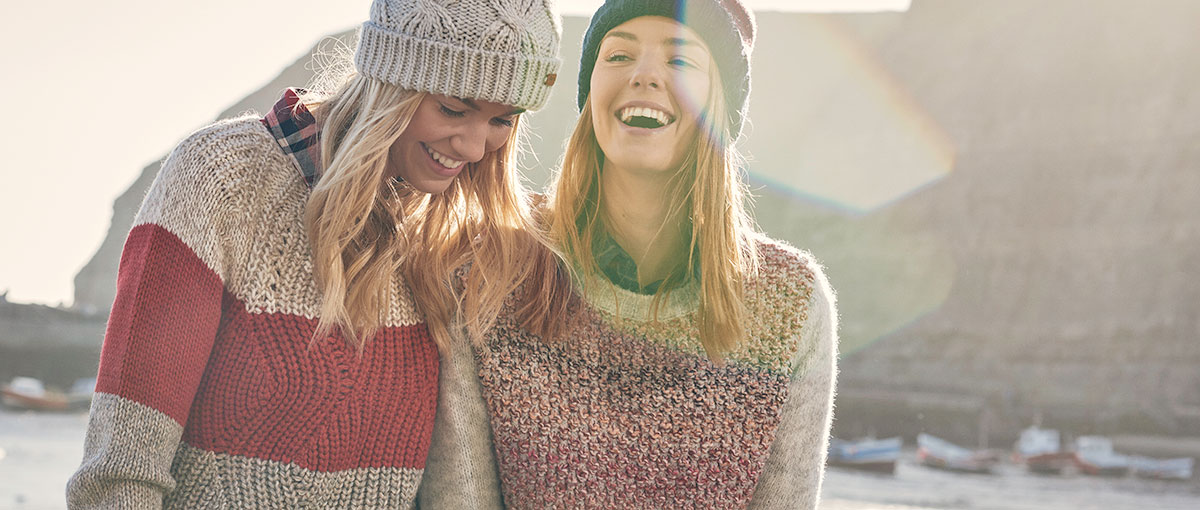 ---
Working together to create something exceptional.
The whole team is involved when it comes to developing the pieces in each collection. We start the season with our kick-off meeting and each member brings to the table all the ideas that are inspiring them at that point in time. Both the outerwear and clothing designers take it in turn to show and tell, and from this we build the main themes and ideas for that collection. As we build towards the final design selects there are various touchpoints where we come together again to share our progress. We also show our ideas to the sales teams so they have full transparency of what we're working on so each collection is a real collaboration across the business from design to tech and then sales.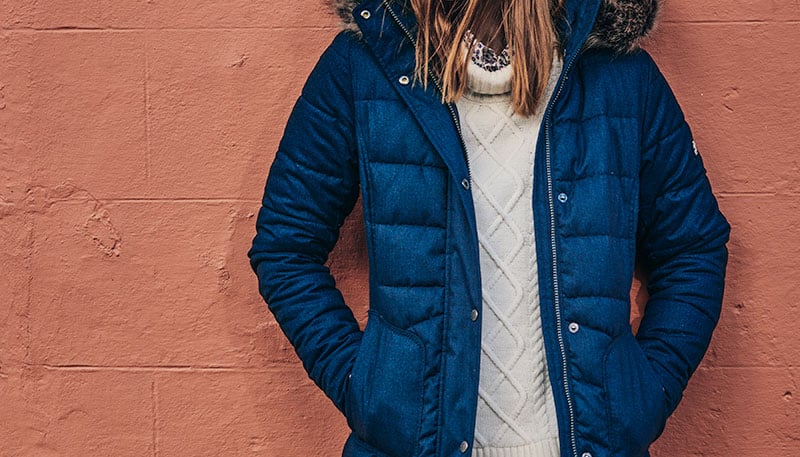 ---
---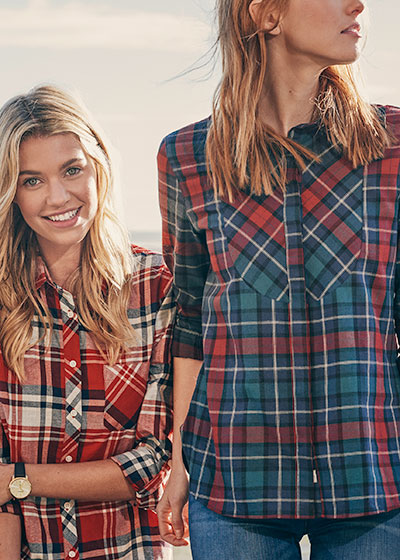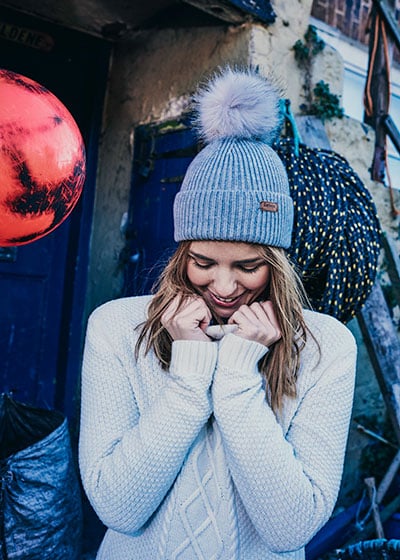 Honing in on final fabrics and a coastal colour palette.
The colour palette is worked on right from the very beginning of the process and it's simultaneously one of the most difficult, but fun meetings. We have six product drops throughout the year, so it's important that we don't duplicate fashion colours – which always means there's major debates on what the palettes should look like!

When it comes to the fabrics, we're always concerned about making sure that we select the best ones that work for a busy lifestyle and that retain their beauty after use, and in the case of the clothing in particular, after many machine washes. We're always looking at what new fabrics, in terms of technical or fashion, are emerging in the market. If we're using a new fabric in the collection it will be vigorously tested under wear and tear conditions before it goes into production and onto the shelves.
Choosing favourites.
I love all the new Waterproof Breathable fabrications my head outerwear designer Jo McCormick is sourcing for the outerwear collection – they handle so well which makes them lightweight and versatile to wear, particularly across seasons. Jo's done a great job adding warm linings to the colder month styles and I'm definitely going to live in them this season. In terms of clothing, our core quality of 100% cotton for knitwear is a favourite as it works well in my lifestyle of constantly travelling in the UK and globally. It packs well and I have peace of mind that I can pop it in the washing machine and it always comes out looking great.

In the AW18 Women's Coastal Collection in particular, I love the Weymouth Knit in navy – I've been living in it because it's so versatile. I've found that I can also layer the Newquay Top with it, which is great when the days are starting to get a bit chillier. Finally, the Ferryside Waterproof Jacket in Kelp is great and the colour is fantastic!
Coming next for Barbour collections.
There's a strong sports influence coming through in fashion, and this works perfectly with our SS19 aesthetic so keep your eyes peeled – I can't give away too much just yet!
Discover the AW18 Barbour Women's Coastal Collection here.
---
Discover your perfect style...